It's fairly common to make an edit to a document that you need to undo later. But sometimes these edits may have been made by someone else, or the process of removing something is different than adding it. For example, you might need to know how to remove page numbers in Google Docs if your document includes them but you no longer need them.
Page numbers are a helpful, and sometimes necessary, object to include on a document that you create in programs like Google Docs. Some schools and organizations, for example, may require you to add your last name and page number to every page of your document.
But if you have a document in Google Docs that contains page numbers and you don't want those page numbers anymore, then it's possible to remove them by following a couple short steps.
How to Remove Google Docs Page Numbers
Open the Google Docs document you wish to edit.
Click on the page number in the header or footer.
Select the page number, then press Backspace or Delete on your keyboard.
Our guide below will show you how to complete those steps and remove the page numbers from your Google Docs document.
Our tutorial can show you a couple of different ways of how to add an accent mark in Google Docs if you have been trying to do this and run into issues.
How to Delete Google Docs Page Numbers (Guide with Pictures)
The steps in this article were performed in the desktop version of the Google Chrome Web browser, but will work in other desktop browsers like Firefox or Edge.
Step 1: Sign into your Google Drive at https://drive.google.com and open the document with the page numbers you want to delete.
Step 2: Click on the page number in the header or footer.
Step 3: Select the page number and delete it by pressing Delete or Backspace on your keyboard.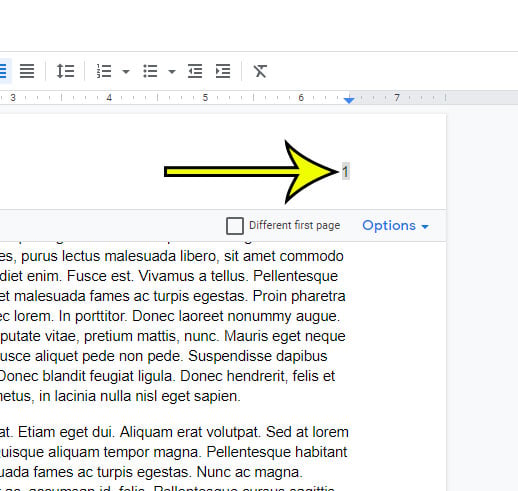 Since Google Docs treats page numbers as an object, rather than separate pieces of information on each page, deleting the page number from the first page will also delete the page numbers from all of the rest of the pages in the document. This assumes that the page numbers were inserted using the Page numbers option found on the Insert tab.
You can read our guide on how to check word count on Google Docs if you need to know the number of words in your document, as well as the number of characters or pages.
If you want to delete the page number from the first page only, but leave it on the rest of the pages, then you can do so by clicking Format at the top of the window and selecting Page numbers. Then you can uncheck the Show on first page option. If you need to update the first page number that is displayed then you can do it from that menu as well.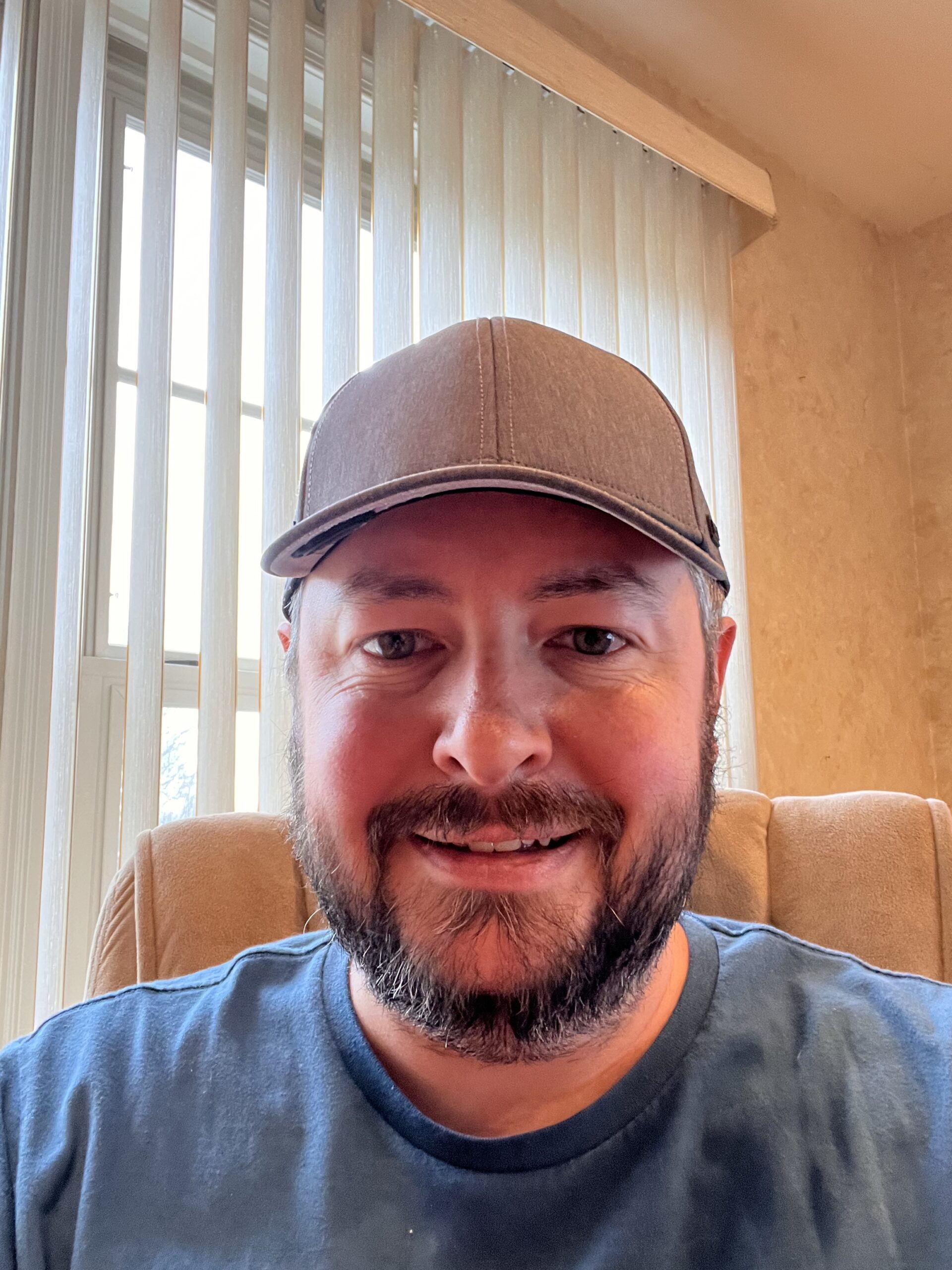 Kermit Matthews is a freelance writer based in Philadelphia, Pennsylvania with more than a decade of experience writing technology guides. He has a Bachelor's and Master's degree in Computer Science and has spent much of his professional career in IT management.
He specializes in writing content about iPhones, Android devices, Microsoft Office, and many other popular applications and devices.