Documents that you create in word processing applications like Microsoft Word or Google Docs can be in one of two orientations. So if you're document is in the portrait orientation, then you may be trying to figure out how to switch to landscape in Google Docs.
New documents that you create in Google Docs are in the portrait orientation. Most documents that you need to create for school or work will have portrait orientation listed as one of its requirements, and a majority of the documents created with word processing programs are in the portrait orientation.
But not every document needs to be portrait, and some documents are better served if they are in the landscape orientation. In some word processing programs changing the orientation is obvious and fairly easy, but it's a little more challenging in Google Docs. Our guide below will show you where to find the orientation setting in the application so that you can switch document orientation as needed.
How to Switch to Landscape on Google Docs
Open your document.
Click File.
Choose Page setup.
Click Landscape.
Select OK.
Our article continues below with additional information on changing to the landscape orientation in Google Docs, including pictures of these steps.
How to Change Page Orientation in Google Docs (Guide with Pictures)
The steps in this article were performed in Google Chrome, but will also work in Firefox, Internet Explorer, and most other desktop and laptop Web browsers. Note that the layout of your document can change pretty significantly after you change the page orientation, so you will definitely want to look over it after changing the orientation to ensure that document elements still look correct.
Step 2: Click the File tab at the top of the window.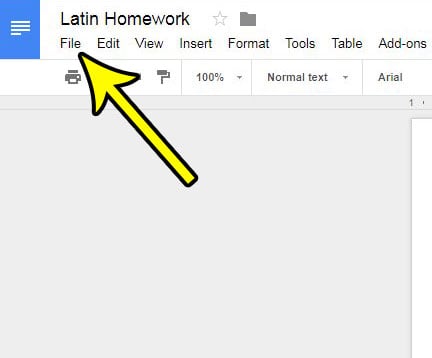 Step 3: Select the Page setup option near the bottom of the menu.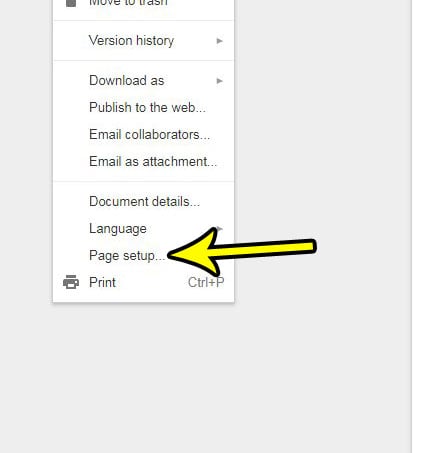 Step 4: Select the desired orientation under the Orientation section of the menu, then click the OK button at the bottom of the window.
Does your document contain a lot of copied and pasted elements that look bad because they all have different fonts, sizes, and other formatting elements? Find out how to clear formatting from a selection in Google Docs and save yourself some frustration in fixing those formatting inconsistencies.
Additional Information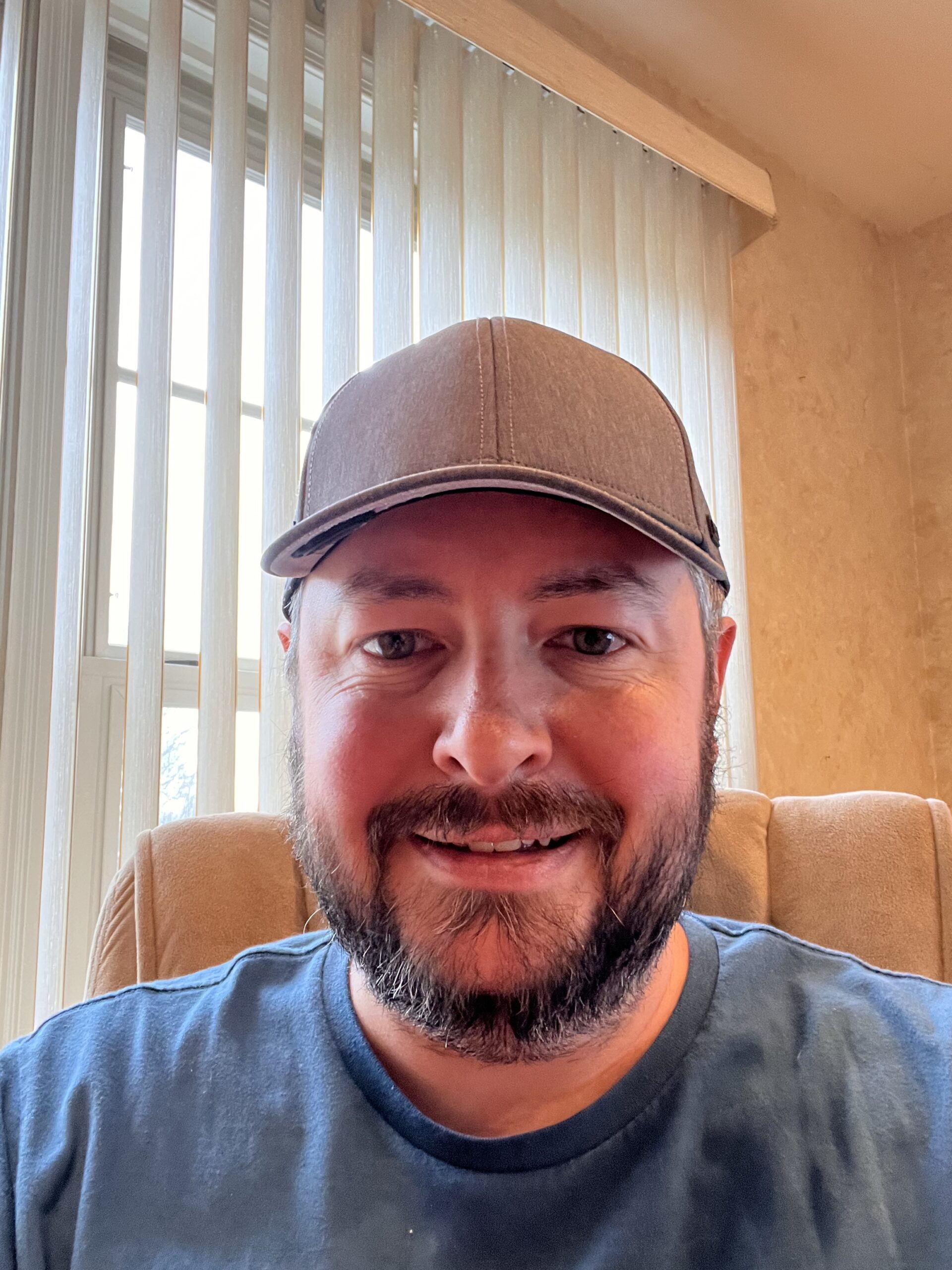 Kermit Matthews is a freelance writer based in Philadelphia, Pennsylvania with more than a decade of experience writing technology guides. He has a Bachelor's and Master's degree in Computer Science and has spent much of his professional career in IT management.
He specializes in writing content about iPhones, Android devices, Microsoft Office, and many other popular applications and devices.