The steps in this guide are going to show you how to adjust a setting on your iPhone 11 so that the Safari browser stops automatically closing tabs after a day, a week, or a month.
Open the Settings app.
Scroll down and select Safari.
Scroll down and choose the Close Tabs option.
Tap the Manually option at the top of the list.
Have you ever gone to look for a tab in your iPhone's Safari browser, only to find that the tab wasn't there anymore? At first you may have thought you closed it accidentally, but it's entirely possible that Safari closed that tab on its own.
Your iPhone using the iOS 13 operating system includes a setting for Safari where it will close a tab after it has been open for a certain period of time. That amount of time can vary, but it either one day, one week, or one month.
If you would prefer to manage your tabs on your own, without Safari's intervening, then you can change a setting so that it stops closing your tabs automatically.
How to Manually Manage Your Open Tabs in the Safari iPhone Browser
The steps in this article were performed on an iPhone 11 in iOS 13.1.3. By making this change Safari will no longer close any of your open tabs. This can lead to a lot of open tabs if you don't close them out periodically, which can affect how quickly your phone runs.
Step 1: Open the Settings app.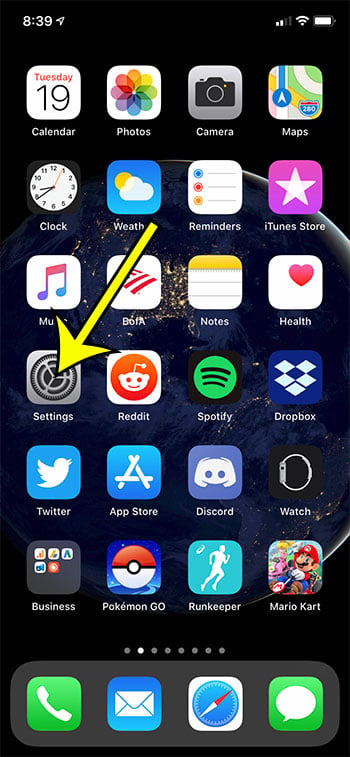 Step 2: Scroll down and open the Safari menu.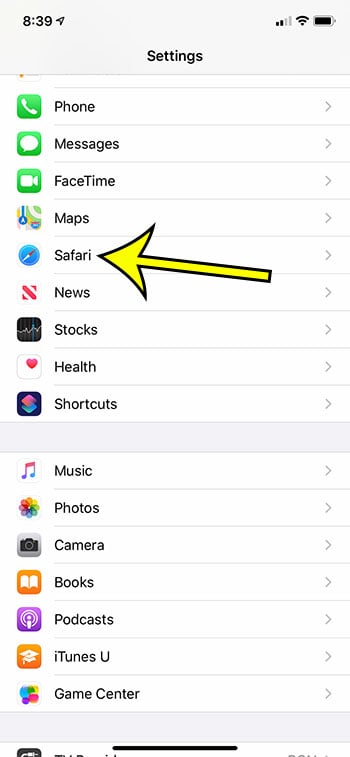 Step 3: Scroll to the Tabs section of the menu, then choose the Close Tabs option.
Step 4: Tap the Manually button at the top of the screen.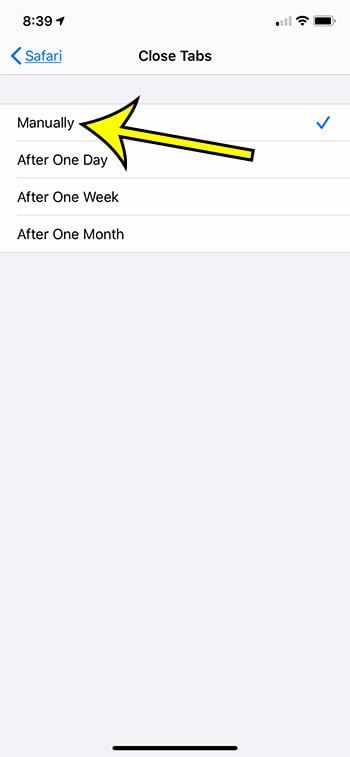 Safari will no longer close your tabs automatically, which means that you will need to close them on your own. This can be accomplished by opening Safari, selecting the Tabs button, then either tapping the X on a tab to close it, or by swiping it to the left side of the screen.
Find out how to draw on a Web page in Safari if you would like to be able to markup a page or write notes on it.