Do you have trouble reading some Web pages because the font is too small? This is a problem for many people, especially those with small computer screens, or those who sit relatively far from their computer monitor. Fortunately Google Chrome lets you make the font size on Web pages larger.
Our tutorial below will help you find and change this setting so that you can start viewing larger text when you browse the Web. You will have a few different sizes from which to select, so you can test them out until you find a text size with which you are comfortable.
How to Change the Font Size in Google Chrome
The steps in this article were performed in the desktop version of Google Chrome. This is going to change the size of the text that appears on the Web pages you visit while browsing in Chrome. Note that using a larger font size than the one default one for a website can cause some rather significant changes to the layout of a site. Therefore, some elements may move to different locations on the page to accommodate the increase in the size of the text on the page.
Step 1: Open Google Chrome.
Step 2: Click the Customize and control Google Chrome button at the top-right of the window.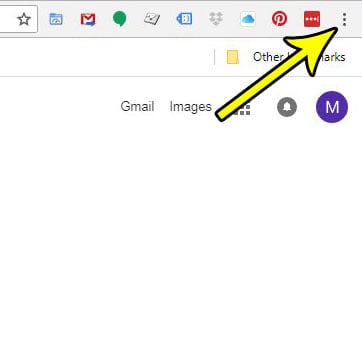 Step 3: Select the Settings option near the bottom of this menu.
Step 4: Click the dropdown menu to the right of Font size, then select the size that you want to use.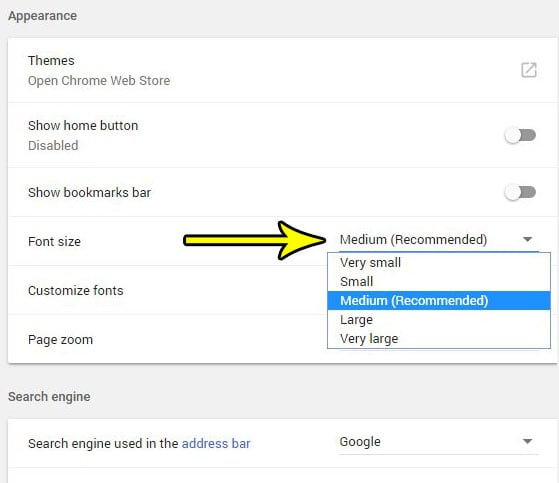 Note that the appearance of some sites, especially the ones that you visit most often, may not update immediately to reflect this change, as the styling for those sites might be cached on your computer.
Are you troubleshooting a problem you're having in Chrome, and one of the steps that was recommended was clearing your history? Find out how to clear browsing data in Chrome and delete saved data, history, cookies and more.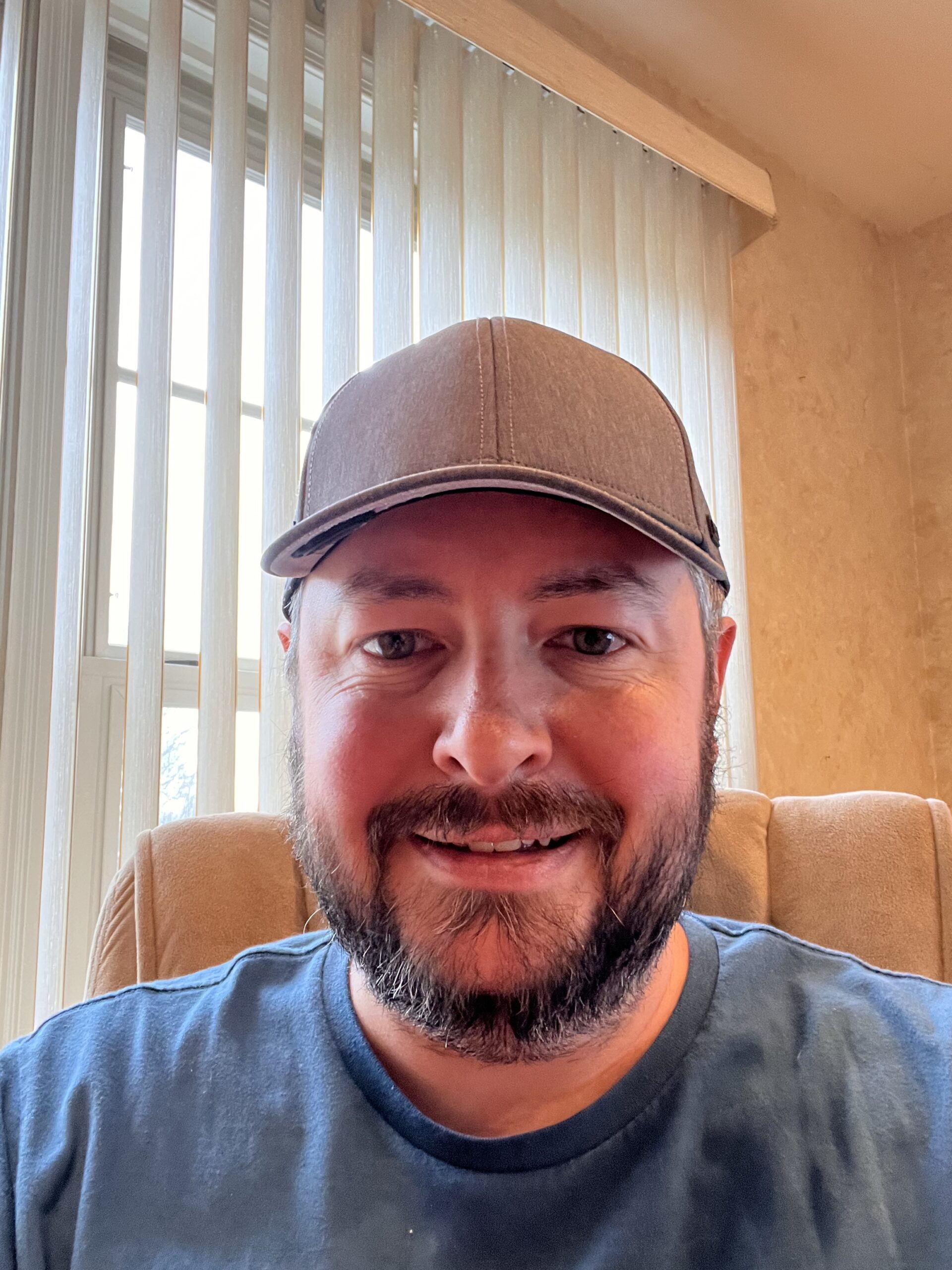 Kermit Matthews is a freelance writer based in Philadelphia, Pennsylvania with more than a decade of experience writing technology guides. He has a Bachelor's and Master's degree in Computer Science and has spent much of his professional career in IT management.
He specializes in writing content about iPhones, Android devices, Microsoft Office, and many other popular applications and devices.