The steps in this guide will show you how to print in the Google Docs mobile app on your iPhone.
When you get to the Print menu in the Google Docs app on an iPhone or Android device, you will have the option to use Google Cloud Print or AirPrint. Google Docs Cloud Print will use printers that are associated with your Google Account, while AirPrint will use printers that are wirelessly available on your current Wi-Fi network.
Note that the Print option in the iPhone or iPad app is not as robust at the one you would find in a Web browser on your computer like Google Chrome or Microsoft Edge. If the available options you need are not available, you may need to try a laptop or desktop computer instead.
If you need to convert to a PDF or create a PDF file from your Google document, then you would do that with the "Send a copy" option on the "Share & export" menu instead.
When you want to print documents from your mobile device, it can seem like you have a limited number of options. However, if one of those documents is a Google document in your Google Drive, then the Google Docs mobile app may be able to help you out.
The Google Docs word processing application that you can get through your iPhone's App Store includes a Print button that provides you with a handful of different print options.
Our guide below will show you how print in Google Docs mobile on an iPhone.
How to Print from the Google Docs Mobile App on an iPhone
The steps in this article were performed on an iPhone 11 in iOS 13.4.
Step 1: Open the Google Docs app.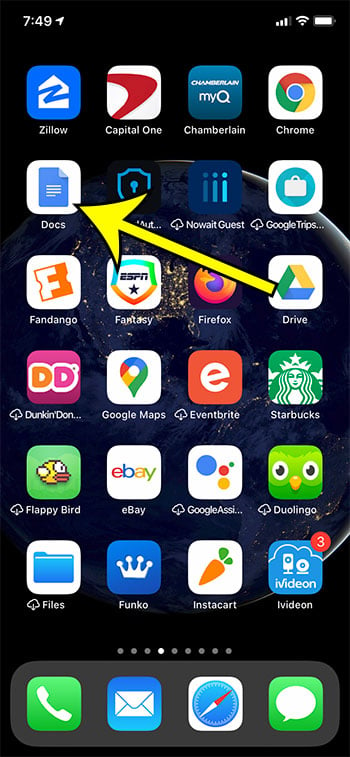 ​Step 2: Select the Google Drive file that you wish to print.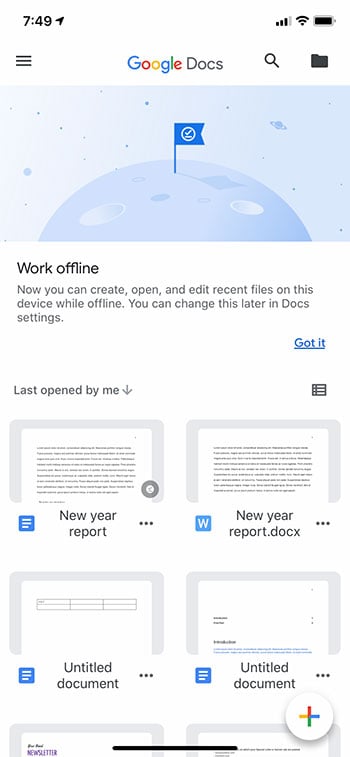 Step 3: Tap the three dots at the top-right of the screen.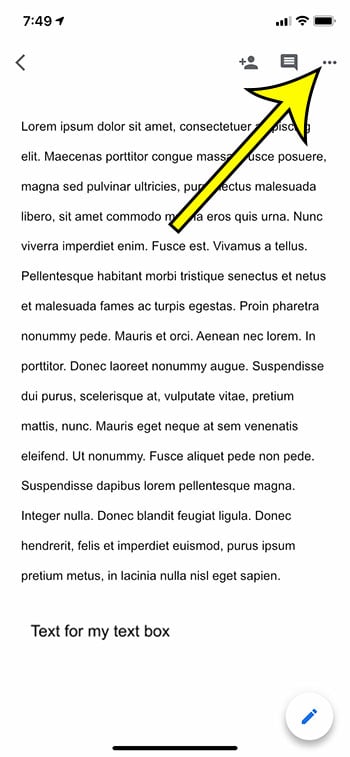 Step 4: Choose the Share & export option.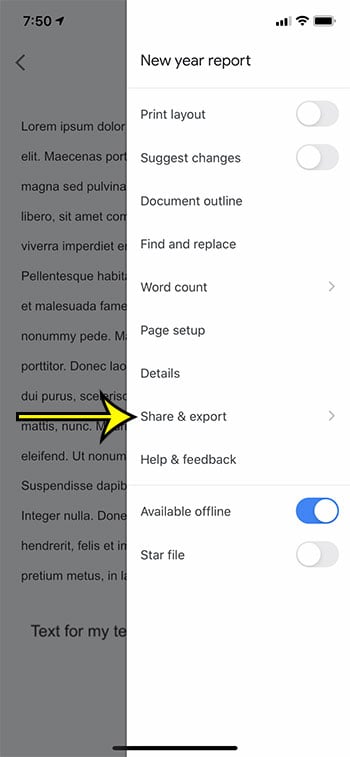 Step 5: Touch the Print button.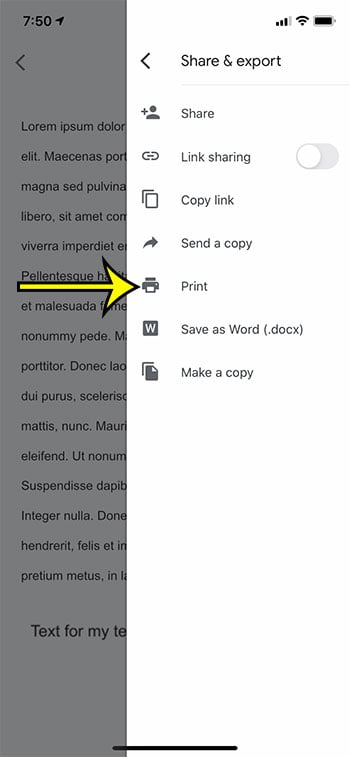 Step 6: Select the Google Cloud Print or the AirPrint option.
Step 7: Adjust the print settings as needed, then tap the Print button.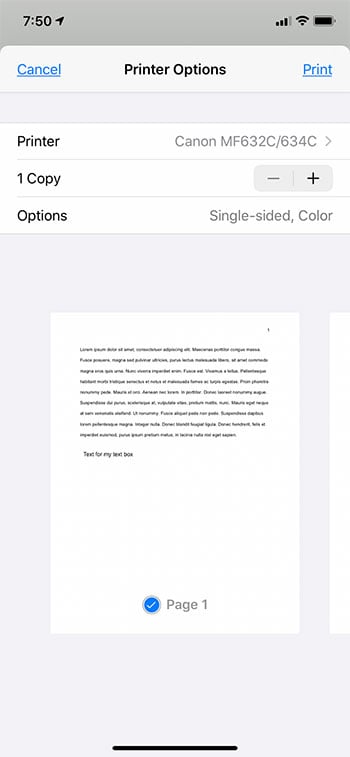 Find out how to change paper size in the Google Docs iPhone app if you need to print on a different size of paper than the one that is currently set for your Google document.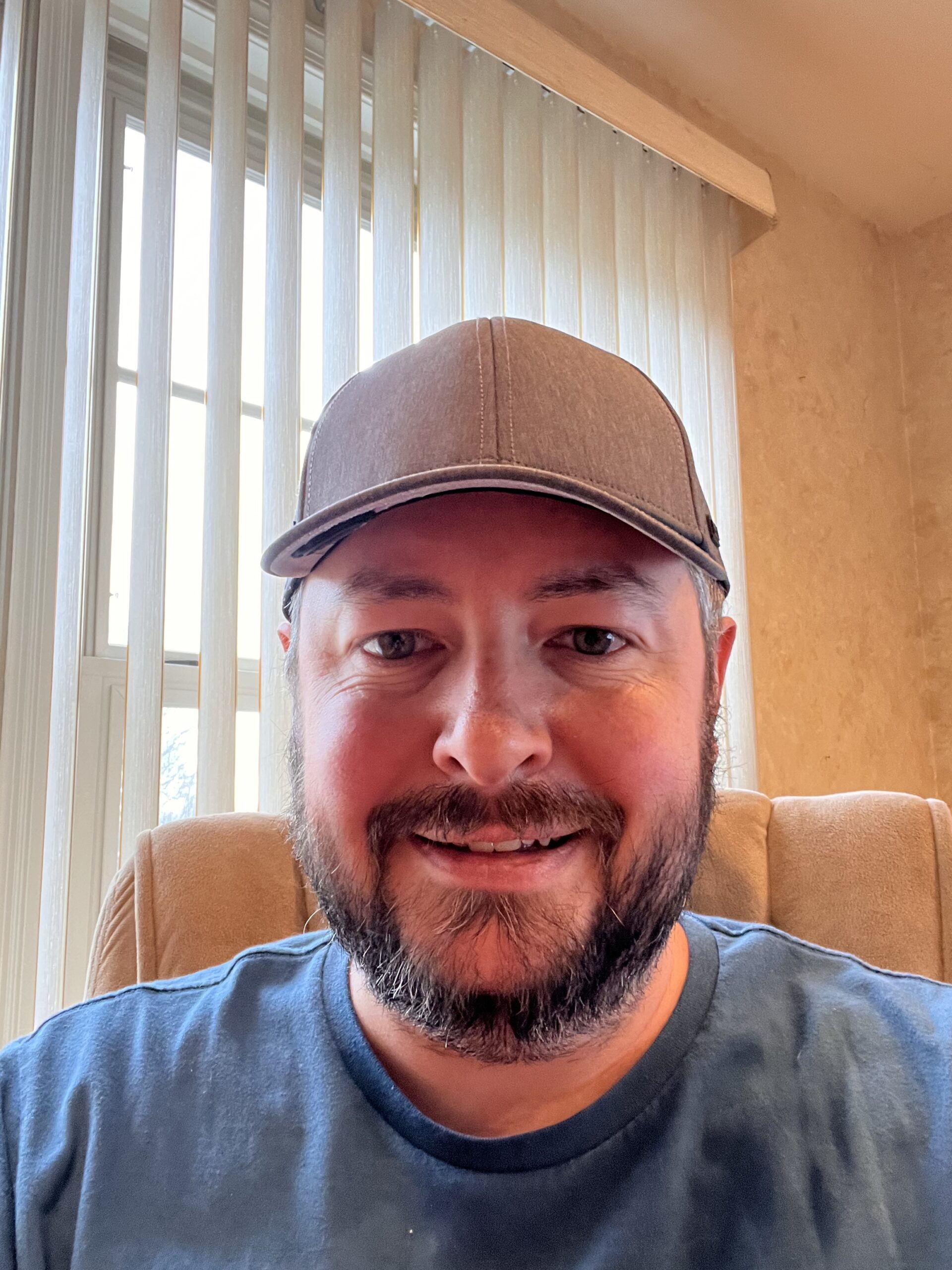 Kermit Matthews is a freelance writer based in Philadelphia, Pennsylvania with more than a decade of experience writing technology guides. He has a Bachelor's and Master's degree in Computer Science and has spent much of his professional career in IT management.
He specializes in writing content about iPhones, Android devices, Microsoft Office, and many other popular applications and devices.