Links on Web pages provide a simple way to give a reader access to something that you think is important for them. Whether it's a reference to some data in the article, or perhaps an additional resource that may prove useful, a clickable link makes navigation a lot simpler.
Links can also be used in documents that aren't on the Internet, such as spreadsheets in Microsoft Excel. You may have already used a hyperlink for text or numerical values, but it's also possible to add a link to a picture in Excel 2013. Our guide below will show you how to do this and make it possible for your spreadsheet readers to click a picture and be redirected to a page on the Internet.
How to Make a Picture a Clickable Link in Excel 2013
The steps in this guide were performed in Microsoft Excel 2013, but will work in Excel 2010 and Excel 2016 as well. The result of completing this tutorial will be a picture inside your spreadsheet that, when clicked, will take the reader to the Web page that you have specified.
Step 1: Open your spreadsheet in Microsoft Excel 2013.
Step 2: Click the picture that you wish to link to select it. If you don't already have the picture in your spreadsheet, you can add it by clicking Insert at the top of the window, then Picture, then selecting the image.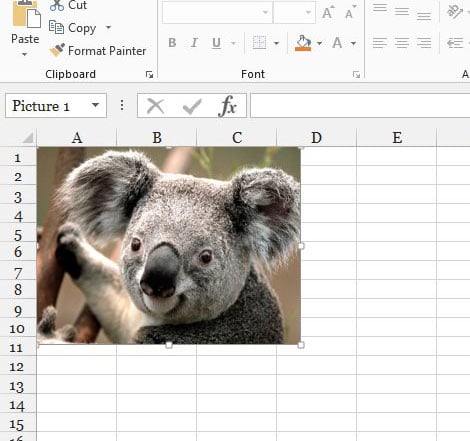 Step 3: Click the Insert tab at the top of the window.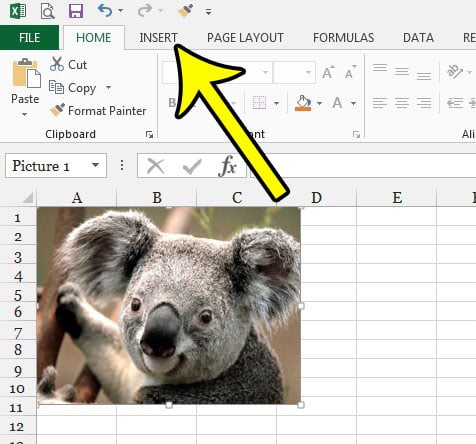 Step 4: Click the Hyperlink button in the Links section of the ribbon.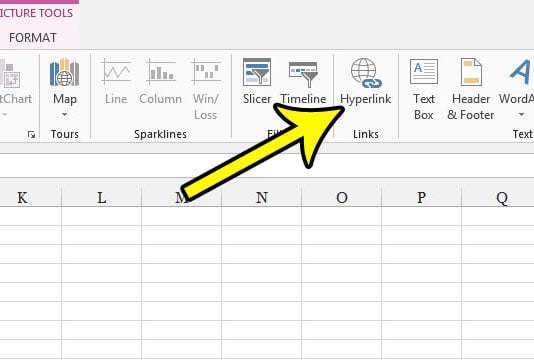 Step 5: Type the Web address into the Address field, then click the OK button. Note that you can also copy a Web address (Ctrl + C) from somewhere else and paste it into the Address field (Ctrl + V), rather than typing it.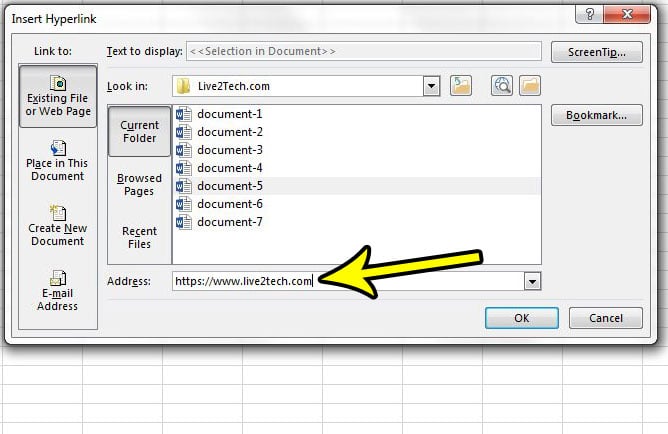 Now if you click somewhere else in the spreadsheet so that the picture is no longer active, you should then be able to hover over the picture, which will turn the cursor into a hand. You can then click the picture to open the hyperlink in your default Web browser.
Do you need to print your spreadsheet, but you keep running into roadblocks that are causing you to reprint and waste paper. Read our guide on Excel printing for some tips that can make printing much simpler.