The bigger screen on the iPhone 7 Plus makes for a more enjoyable reading and viewing experience. But this improvement comes at the expense of the device being a little more difficult to handle with one hand. Apple's solution to this problem is a setting called "Reachability", which allows you to double-tap the Home button to slide the top of the screen down a bit, thereby making it "reachable" if you are using the device with one hand.
But, depending on the way that you use your iPhone, this might be more of a hindrance than a help. Fortunately you can disable the Reachability setting on your iPhone and stop the iPhone screen from sliding down whenever you press the Home button twice.
How to Disable Reachability on an iPhone 7 Plus
These steps were performed on an iPhone 7 Plus, but will also work for other iPhone models that have the reachability feature.
Step 1: Open the Settings menu.
Step 2: Scroll down and select the General menu.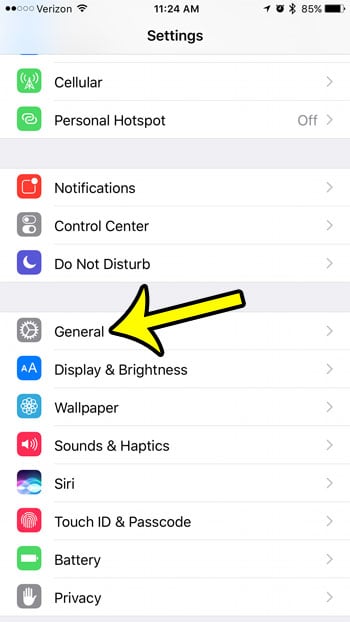 Step 3: Select the Accessibility option.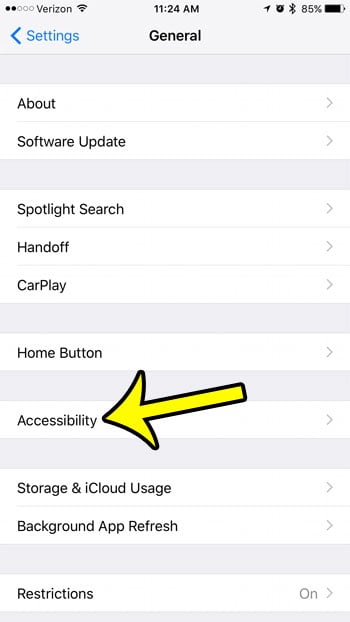 Step 4: Scroll down and tap the button to the right of Reachability to turn it off.
You should now be able to double-tap the Home button without moving the top of the iPhone screen content to the middle of the screen.
If you often find that you keep opening an unexpected menu when you are trying to perform tasks on your iPhone, then it might be due to a feature called 3D Touch. Find out how to turn off 3D Touch if you aren't using it to navigate on your iPhone.