Microsoft Word has many formatting tools that you can use to affect the appearance of your document elements.
Some of these might even be options that you hadn't previously considered, such as the ability to put a border around a paragraph.
Our tutorial below will show you how to add a border to a paragraph in Word 2013 with a few short steps.
How to Create a Paragraph Border in Microsoft Word
Open your document.
Select the paragraph.
Choose the Home tab.
Click the arrow next to Borders.
Select All Borders.
Our guide continues below with additional information on how to add a border to a paragraph in Word 2013, including pictures of these steps.
Occasionally you might have a document in Word 2013 that requires something other than the traditional document formatting that is common in schools and corporate environments.
One such element involves putting a border around a paragraph.
Whether it's a quote or a specific piece of information to which you are trying to draw your reader's attention, a paragraph border can be very effective.
Our guide below will show you a quick way to place a simple black border around a paragraph. If that doesn't have the effect that you need, we will also show you how to jazz it up a bit by making that border thicker, more stylish, or more colorful.
How to Put a Border Around an Entire Paragraph in a Word Document (Guide with Pictures)
The steps in this article were performed in Microsoft Word 2013. The result of this tutorial will be a solid thin border around the paragraph that you select.
Step 1: Open your document in Word 2013.
Step 2: Use your mouse to select the paragraph around which you would like to place a border.
Step 3: Click the Home tab at the top of the window.
Step 4: Click the arrow to the right of the Borders button in the Paragraph section of the ribbon.
Step 5: Click the All Borders button.
If you wish to change something about the appearance of the border, then instead of clicking the All Borders option, click the Borders and Shading option at the bottom of that menu.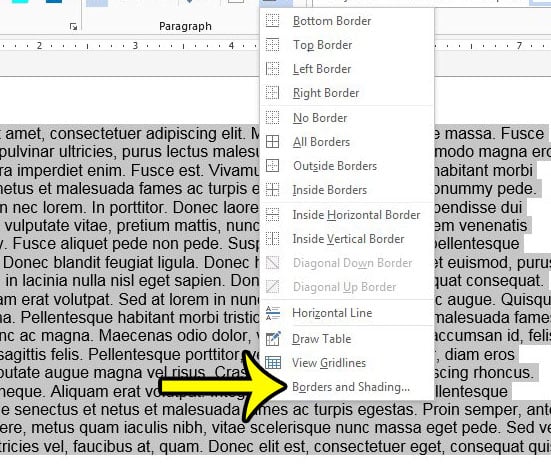 Click the Box option at the left side of the window to place the border around the entire paragraph, then choose the style, color and width of the border to suit your needs. Once you're done, click the OK button at the bottom of the window.
Now that you know how to add a border to a paragraph in Word 2013, you can use this technique to create some interesting effects in your documents.
Are there gridlines on your document that are making it difficult for you to work? Learn how to remove gridlines in Word 2013 to remove the horizontal and vertical lines from your document.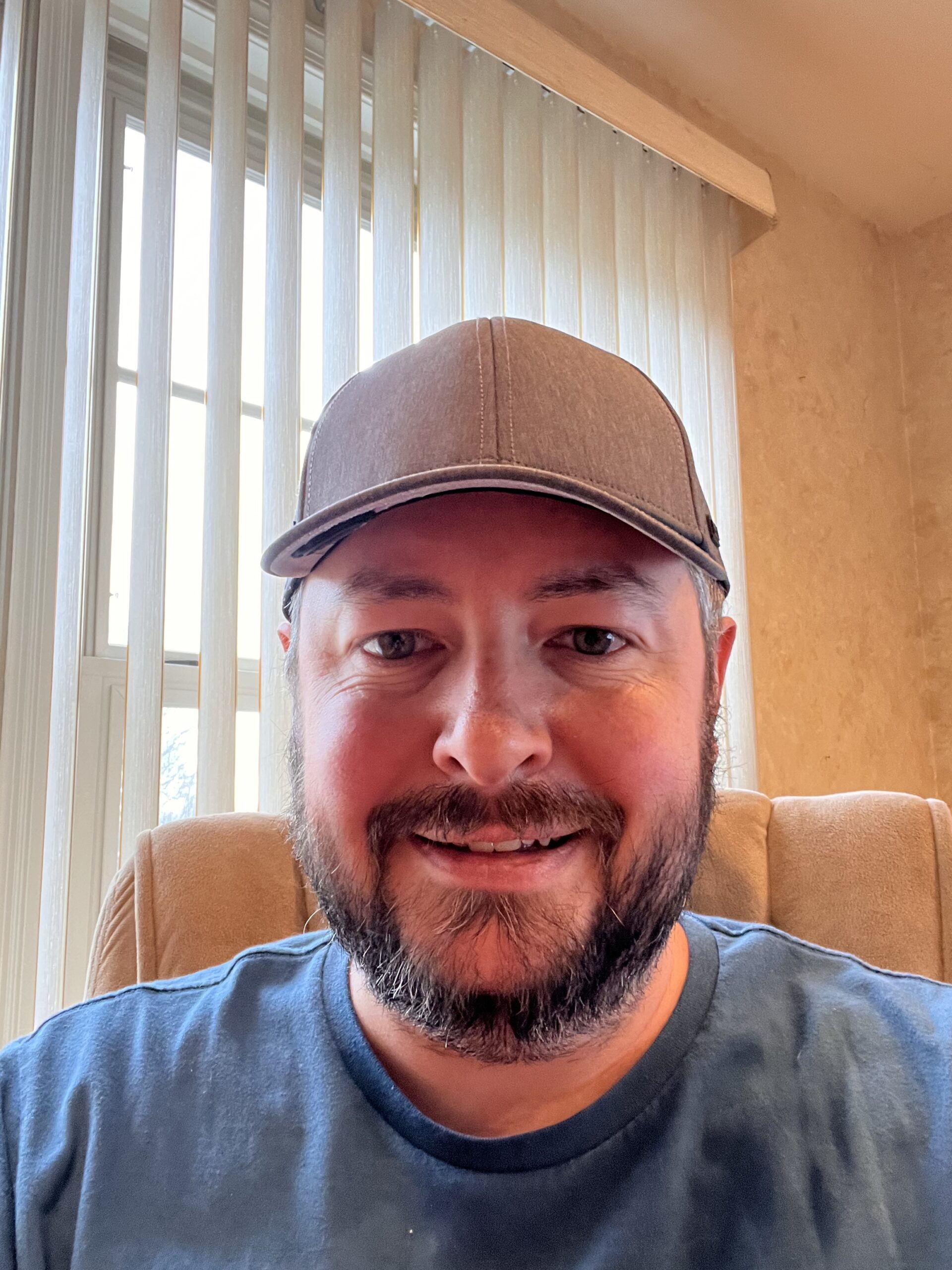 Kermit Matthews is a freelance writer based in Philadelphia, Pennsylvania with more than a decade of experience writing technology guides. He has a Bachelor's and Master's degree in Computer Science and has spent much of his professional career in IT management.
He specializes in writing content about iPhones, Android devices, Microsoft Office, and many other popular applications and devices.