Video streaming services are becoming increasingly common, and the quality of the original programming that is available on them is quite high. So if you want to watch a Netflix-exclusive show like House of Cards or Stranger Things, you might have decided to get a Netflix subscription. You can even choose to set up Netflix on your iPhone to watch those shows almost anywhere.
Our guide below will walk you through the steps of setting up Netflix on your iPhone 7. This will involve downloading and installing the Netflix app, then signing up for a Netflix account. At the time this article was written, Netflix offers a free trial period, then you will be billed for a monthly Netflix subscription once that trial period has ended.
How to Get the Netflix App on an iPhone 7
The steps in this article were performed on an iPhone 7 Plus, in iOS 10.2. These steps will assume that you do not already have a Netflix account. You will be able to sign up for one during the process of installing the Netflix app on your iPhone. Signing up for Netflix through the iPhone app will cause your payment to be billed through iTunes. If you would prefer to use a different method for paying your Netflix subscription, then you might prefer to create an account on the Netflix website instead. You can then use your email address and password to sign into the Netflix app after downloading it to your iPhone.
Step 1: Open the App Store.
Step 2: Tap the Search button at the bottom of the screen.
Step 3: Type "netflix" into the search field, then tap the "netflix" search result.
Step 4: Touch the Get button to the right of the Netflix app, then wait for the app to download and install.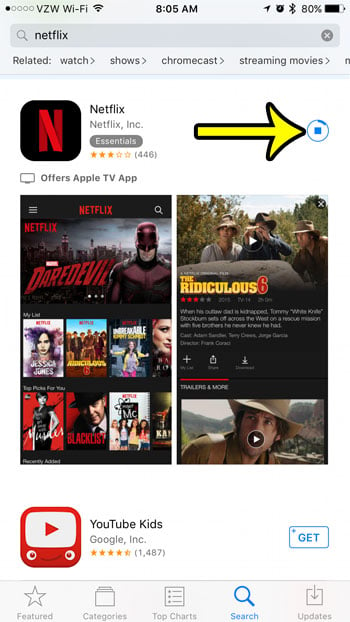 Step 5: Tap the Open button once the app is finished installing.
Step 6: Select whether you wish to allow the Netflix app to send you notifications, then touch the Join Free for a Month button. If you already have a Netflix account, you can tap the Sign In button at the top-right of the screen instead.
Step 7: Touch the See the Plans button.
Step 8: Select the plan you want (any of them will let you watch Netflix on your iPhone), then tap the red Continue button.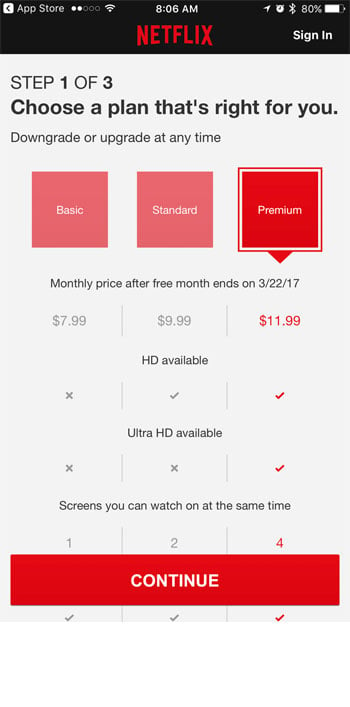 Step 9: Touch the Continue button.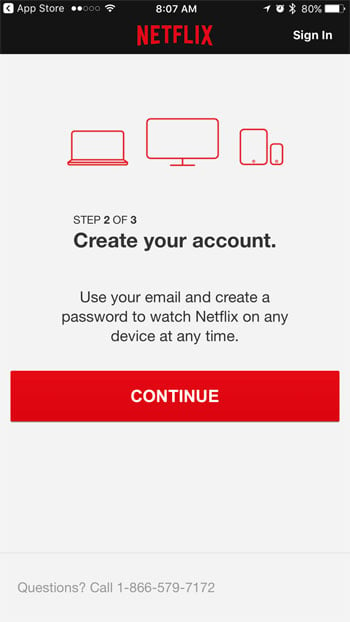 Step 10: Enter your email address and create a password for your Netflix account, then tap the Continue button.
Step 11: Tap the Subscribe with iTunes button to use your current iTunes payment method for your monthly Netflix subscription payment after your first month is over.
Note that video streaming can use a lot of data. If you are on a cellular plan with a limited amount of monthly data, then be sure to limit the amount of streaming that you do when connected to a cellular network. However, streaming while connected to a Wi-Fi network does not count against your monthly cellular data cap.
If you don't have room to download the Netflix app on your iPhone, then you might need to delete some other apps from the device.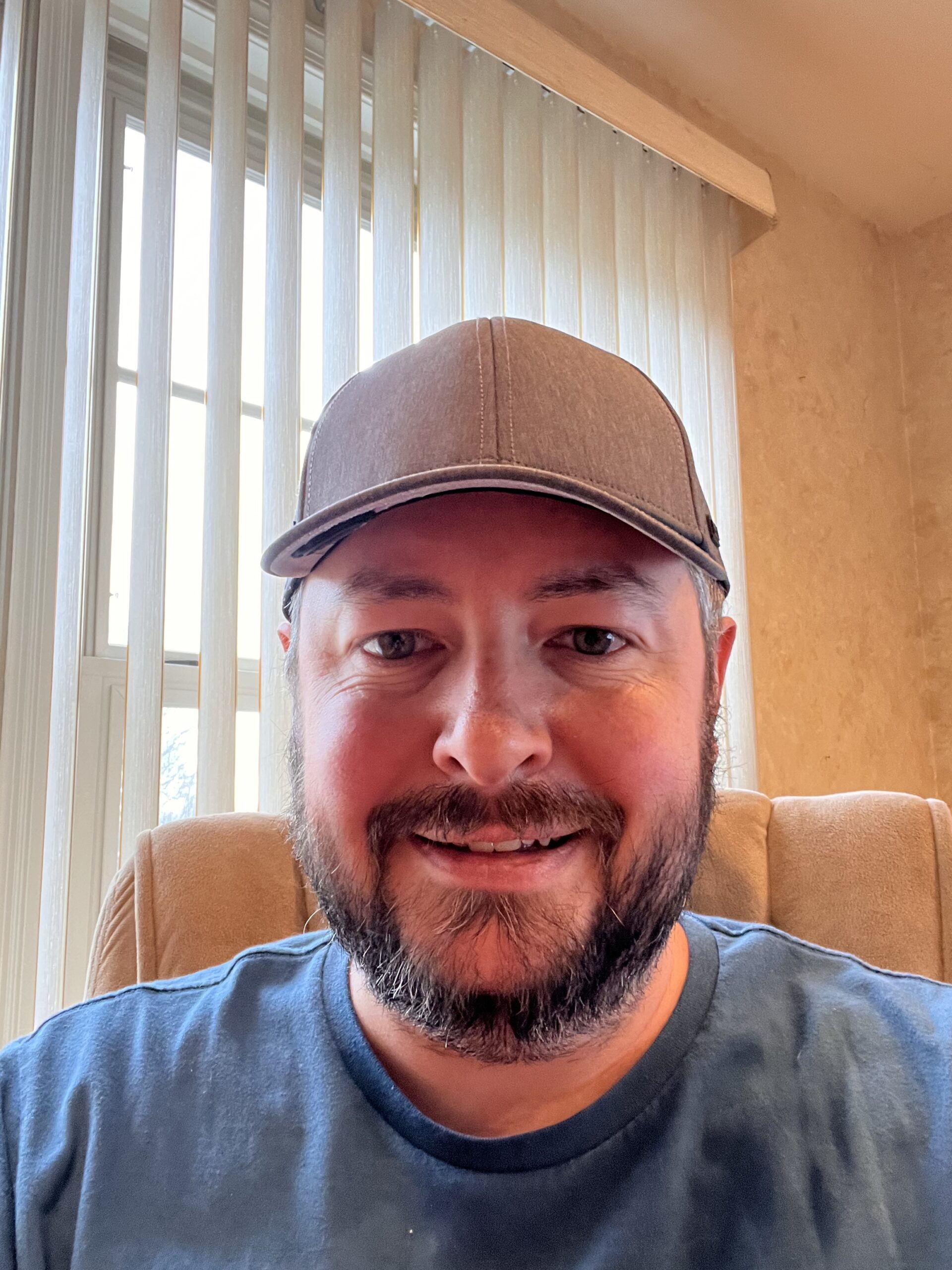 Kermit Matthews is a freelance writer based in Philadelphia, Pennsylvania with more than a decade of experience writing technology guides. He has a Bachelor's and Master's degree in Computer Science and has spent much of his professional career in IT management.
He specializes in writing content about iPhones, Android devices, Microsoft Office, and many other popular applications and devices.