If your monthly cellular phone plan has a limited amount of data, then you might be looking for ways to avoid going over that limit and paying overage charges. If you have recently set up Netflix on your iPhone and started to use the app to stream movies and TV shows, you might have already noticed that it can use a lot of data. Fortunately there is a way to stop the Netflix app from using cellular data on an iPhone.
Our guide below will show you a menu on your device that allows you to control the cellular data usage for each of the individual apps that you have installed on your device. By turning off cellular data usage for the Netflix app you can restrict the app so that it can only access the Internet when you are connected to a Wi-Fi network.
How to Disable Cellular Data for the iPhone Netflix App
The steps below will stop the Netflix app from using cellular data. You will still be able to watch Netflix over a Wi-Fi connection.
Step 1: Open the Settings menu.
Step 2: Select the Cellular option.
Step 3: Scroll down and tap the button to the right of Netflix to prevent it from using cellular data.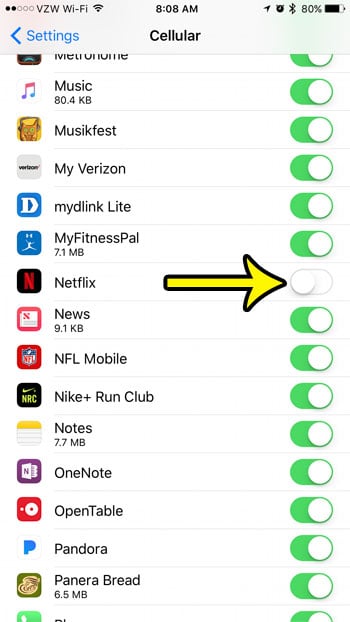 Note that you can also specify other apps that you would like block from using cellular data on this menu as well. Alternatively you can turn off the Cellular Data at the top of the screen if you would like to block all of the apps on your iPhone from using cellular data.
While this method is effective when it is your own iPhone and you know that you actively want to stop using cellular data for Netflix, this setting can easily be turned back on by a child, or someone else that may not care or understand why you don't want to use the app on a cellular network. If you want to prevent someone from being able to change the cellular data settings, then you can enable restrictions by going to Settings > General > Restrictions > Cellular Data Use and selecting the Don't Allow Changes option.
Are you looking for ways to extend your battery life? Learn how to turn off Background App Refresh on your iPhone and disable one of the more unnecessary settings responsible for your battery usage.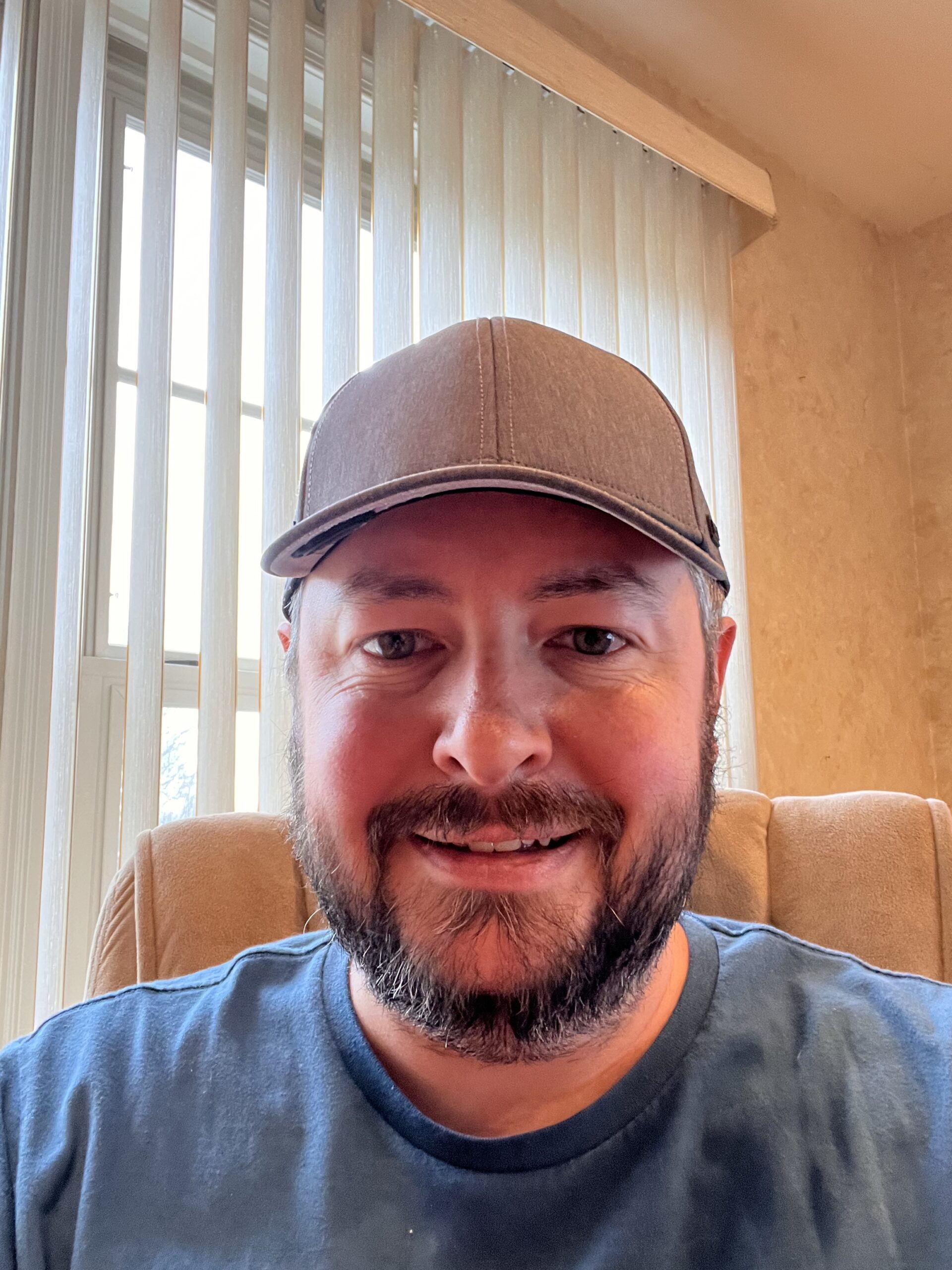 Kermit Matthews is a freelance writer based in Philadelphia, Pennsylvania with more than a decade of experience writing technology guides. He has a Bachelor's and Master's degree in Computer Science and has spent much of his professional career in IT management.
He specializes in writing content about iPhones, Android devices, Microsoft Office, and many other popular applications and devices.