Smartphones and battery problems have gone hand in hand for years, but Apple has a feature on the iPhone 13 that can make the device more efficient.
If you often lower your screen brightness or turn off settings like Background App Refresh to try and improve your battery life, then there is a setting that you could try using instead so that you can see whether or not it will be helpful to you.
Our tutorial below will show you how to turn on iPhone 13 Low Power Mode so that you will know how to quickly toggle it on or off when you are in situations where you might want to extend your battery life as much as possible.
For additional information about the iPhone yellow battery icon, you can click here.
How to Enable Low Power Mode
Tap Settings.
Select Battery.
Turn on Low Power Mode.
Our guide continues below with additional information about how to turn on Low Power Mode on an iPhone 13, including pictures of these steps.
Newer iPhone models have seen sharp improvements in their battery life, but as smartphone usage rises, it may still not be enough to help you get through a full day on a single charge.
The iPhone has a feature called Low Power Mode that can be beneficial in these situations, as it will quickly adjust some settings on the device in an effort to get as much life as possible out of your remaining battery charge.
In fact, if your iPhone has previously gone below 20 percent, then there's a chance that you saw Low Power Mode activate or that you were shown a prompt to enable it.
You can tell that Low Power Mode is enabled when the battery icon at the top right corner of the screen is a yellow or golden color.
But rather than waiting until you get to 20 percent or less, you can elect to turn this feature on at any time, which we will discuss in the next section with images.
Related: You can also check out this guide for more tips about ways to extend your iPhone battery life.
How to Put an iPhone 13 Into Low Power Mode
The steps in this article were performed on an iPhone 13 in the iOS 16.4 operating system.
Step 1: Open the Settings app on your iPhone.
Step 2: Scroll down and select the Battery option.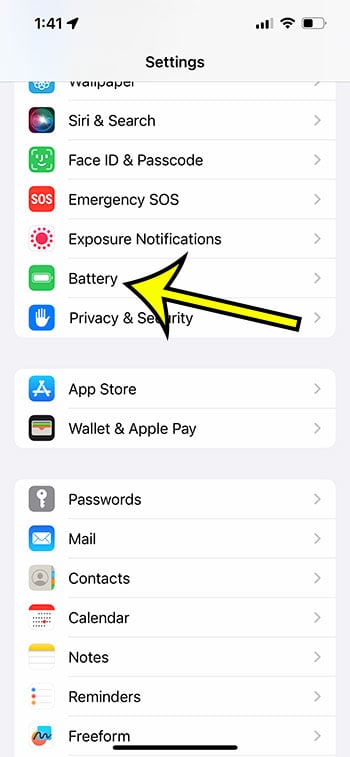 Step 3: Tap the button to the right of Low Power Mode to turn it on.
You will know that it is enabled when there is green shading around the button, as there is in the image above.
Additionally, the battery icon in the status bar will turn yellow.
Now that you know how to turn on iPhone 13 Low Power Mode, you will be able to toggle that setting on or off whenever you have a need for it.
Note that you can also add a Low Power Mode button to the iPhone Control Center, if you would like to be able to activate that feature from that menu instead.
Simply go to Settings > Control Center, then tap the green plus icon to the right of Low Power Mode to enable it.
You can then swipe down from the top-right corner of your iPhone screen to open the device's Control Center, then you can tap the Low Power Mode button. That button is indicated in the picture below.
So if you prefer that option to the one on the Settings menu, then you can press that button to turn it on or off.
If you would like to see more about the Low Power Mode feature, then you can check out this video on YouTube.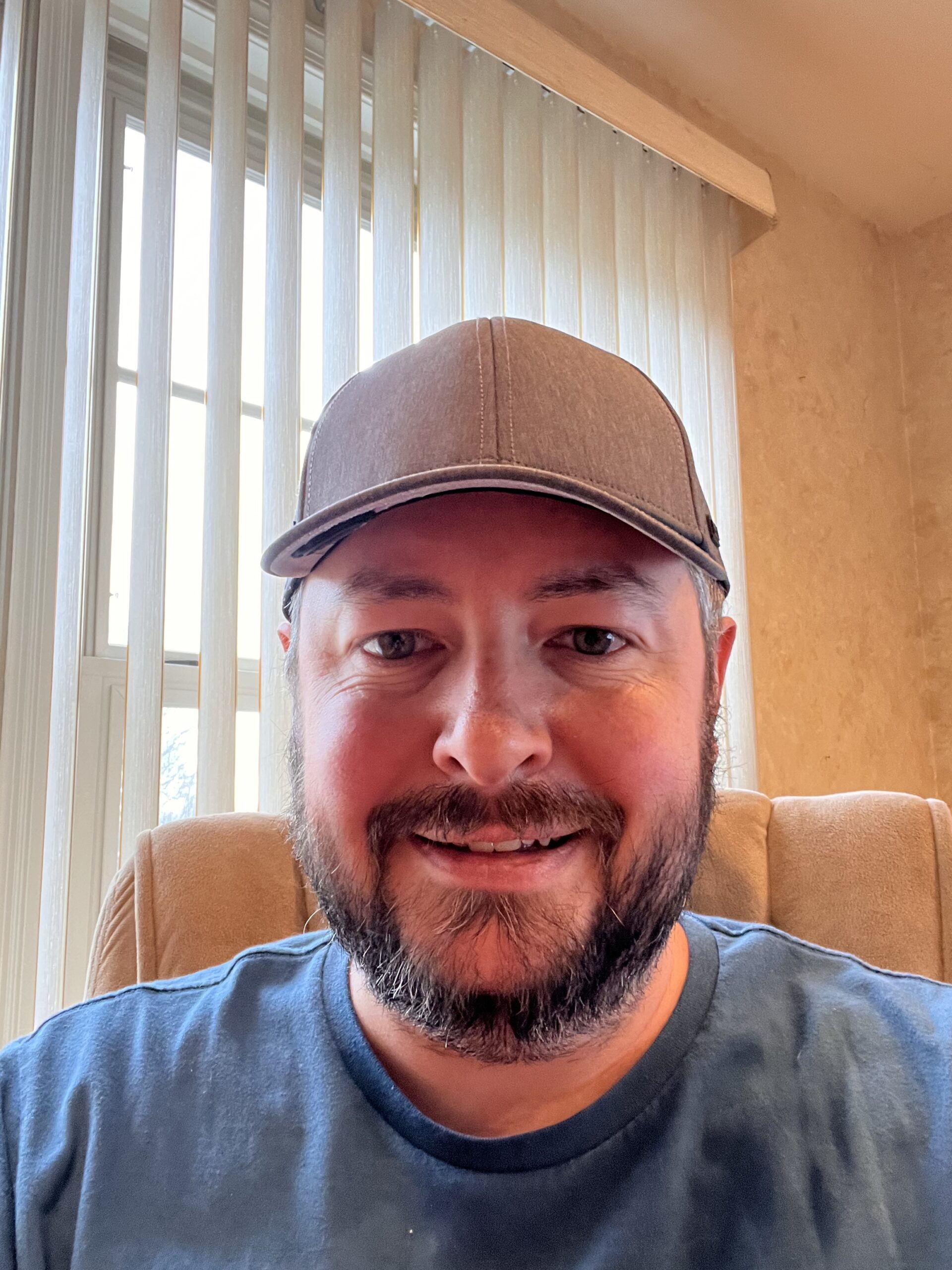 Kermit Matthews is a freelance writer based in Philadelphia, Pennsylvania with more than a decade of experience writing technology guides. He has a Bachelor's and Master's degree in Computer Science and has spent much of his professional career in IT management.
He specializes in writing content about iPhones, Android devices, Microsoft Office, and many other popular applications and devices.