The iPad's usefulness both as a productivity tool and an entertainment device means that sound is pretty important. Whether it's coming from the device's speakers or through headphones, you want to be able to hear sounds as well as possible.
However, there are some sounds on the iPad that may be unwanted. One such sound is the clicking noise that is made whenever you type on the keyboard. This is meant to simulate the sound of typing on an actual keyboard, but it can be a rather annoying sound both to you and the people around you. Luckily you can turn off the keyboard clicks on an iPad while leaving the rest of the device sounds working as intended.
How to Stop Keyboard from Making Clicking Sounds on an iPad
The steps in this article were performed on a 6th-generation iPad in iOS 12.2, but will also work on most other iPad models using most other versions of iOS.
Step 1: Open the Settings menu.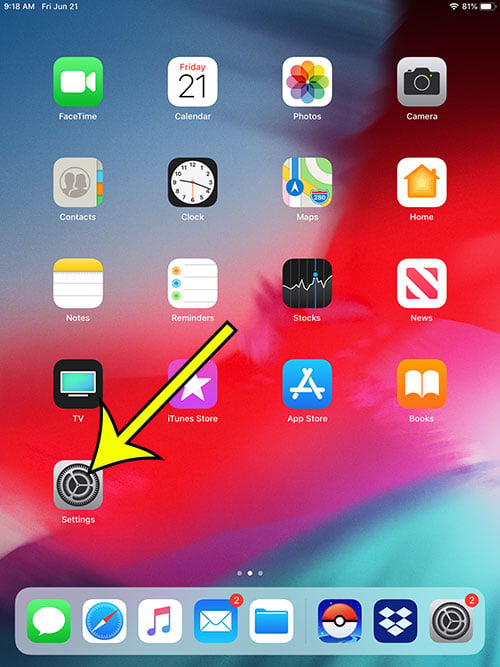 Step 2: Choose Sounds from the column at the left side of the screen.
Step 3: Tap the button to the right of Keyboard Clicks to turn it off.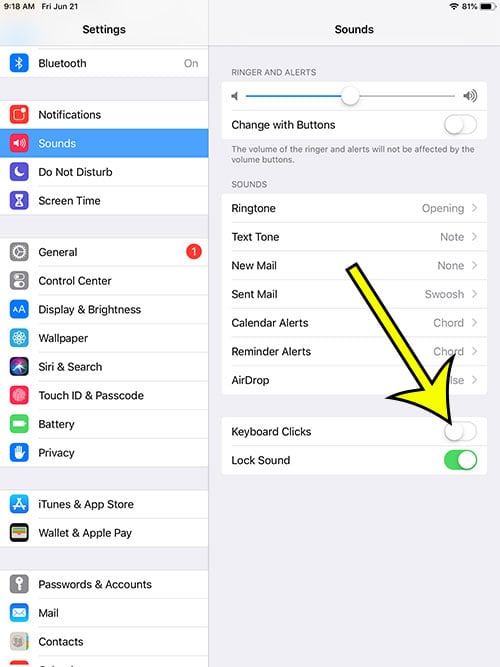 Are you trying to rotate the screen on your iPad, but it won't come out of the portrait orientation? Find out how to turn off the iPad's portrait orientation lock using a button found in the Control Center.