Adding items to an Amazon Wish List is an effective way to remember an item that you want or need, but aren't going to buy right away. But you might be wondering how to share your wish list in the Amazon iPhone app if you've been looking for the Amazon Wish List button on your iPhone but haven't been able to find it.
The Amazon app on your iPhone provides a simple way for you to make purchases from your mobile device. It offers most of the same functionality that you would get when browsing Amazon on your computer, including the ability to use and view your wish list.
The wish list feature on Amazon is a helpful place to store products that you want in the future, but aren't going to buy now. If you have a family member or friend that wants to buy you something for a holiday, then sharing your wish list with them can be a great way for them to see what you want. Our tutorial below will show you how to share your wish list from the Amazon iPhone app.
Open Amazon.
Tap the menu at the bottom-right.
Choose Your Lists.
Touch the Invite button.
Select an option.
Choose how to share the list.
Enter the recipient and send the link.
Our article continues below with more information on sharing a link to your Amazon Wish List, including how to do so in the older version of the Amazon app.
How to Send Your Amazon Wish List to Someone from an iPhone (Older Amazon Versions)
The steps in this article were performed on an iPhone 7 Plus in iOS 12.1. Note that I am using the Amazon app, which you will need to download from the App Store if you don't already have it. Additionally you will need to sign into your Amazon account to complete these steps.
Step 1: Open the Amazon app.
Step 2: Touch the menu button at the top-left of the screen.
In newer versions of the app the menu button is at the bottom-right instead.
Step 3: Choose the Your Lists option.
Step 4: Touch the three dots at the top-right of the screen.
Note that you can choose the View lists option instead if you aren't viewing the list that you want to share.
Step 5: Tap the Send list to others option.
Step 6: Choose the method through which you wish to share your wish list, then enter the contact details on the next screen to send it to the desired individual.
Going on a trip and you want to download a movie or TV show? This article will show you how to download in the Prime Video iPhone app.
Note that you can choose whether or not you want someone that you invite to your wish list to be able to view it only, or to also be able to edit it. If your list is for more than one person, for example, then using the "Edit" option might be more useful because an invited person could also add or remove items from the list.
Additional Reading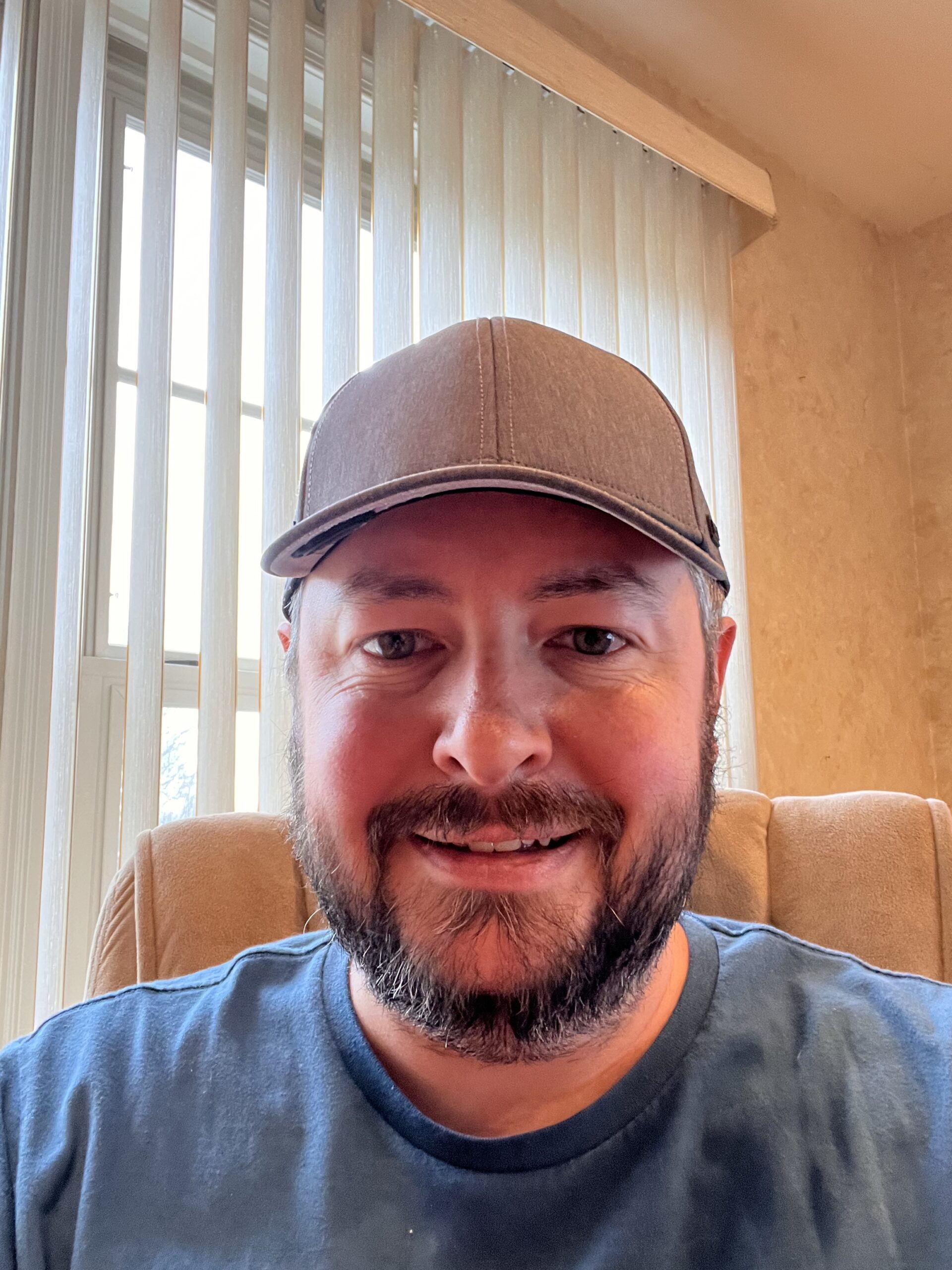 Kermit Matthews is a freelance writer based in Philadelphia, Pennsylvania with more than a decade of experience writing technology guides. He has a Bachelor's and Master's degree in Computer Science and has spent much of his professional career in IT management.
He specializes in writing content about iPhones, Android devices, Microsoft Office, and many other popular applications and devices.