The camera on your iPhone is easy to use, creates high-quality images, and integrates well with many of the apps on your phone. It even makes something as seemingly complex as uploading a video to YouTube as simple as tapping a few buttons.
But if you are new to the iPhone, or are unfamiliar with the Camera app, you may be struggling to record a video so that you can view it later or share it with someone else. Our tutorial below will show you how to record a video on your iPhone 7 using only the default Camera app in the device.
How to Create a Video Recording on an iPhone 7
The steps in this article were performed on an iPhone 7 Plus in iOS 12.1.4. Note that recorded videos can get very large in size, so recording a lot of them could quickly fill your storage. Check out our guide on managing iPhone storage if you find that you are getting low on space.
Step 1: Open the Camera app.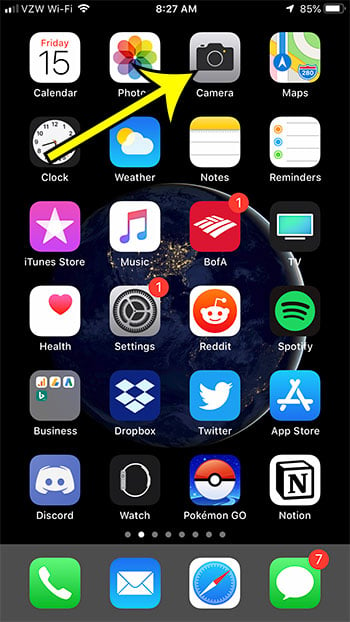 Step 2: Move the horizontal slider near the bottom of the screen to the Video option.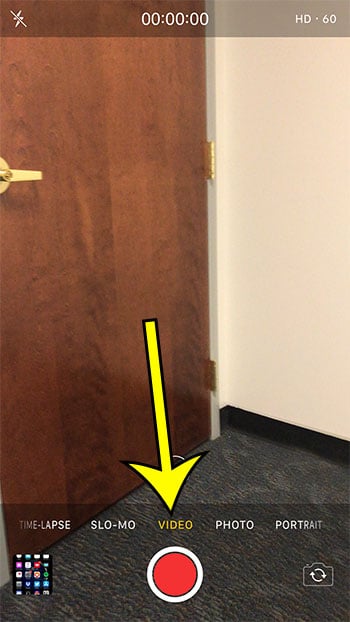 Step 3: Touch the red Record button at the bottom of the screen when you are ready to start recording the video.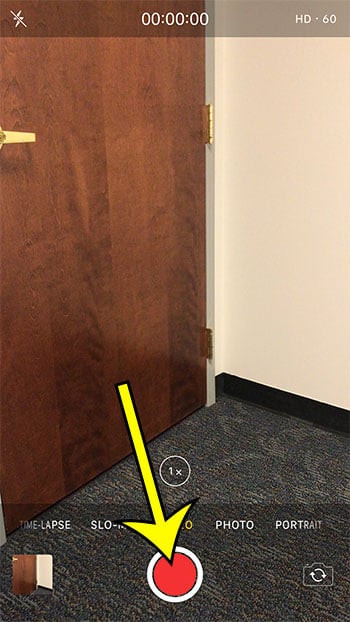 Step 4: Tap the square red button when you are done recording the video.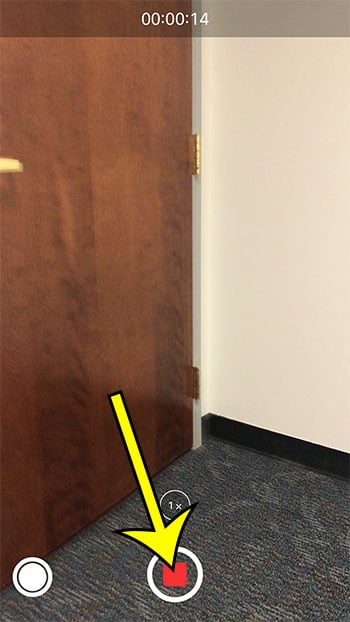 You can then tap the preview square at the bottom-left of the screen to open the video that you just recorded.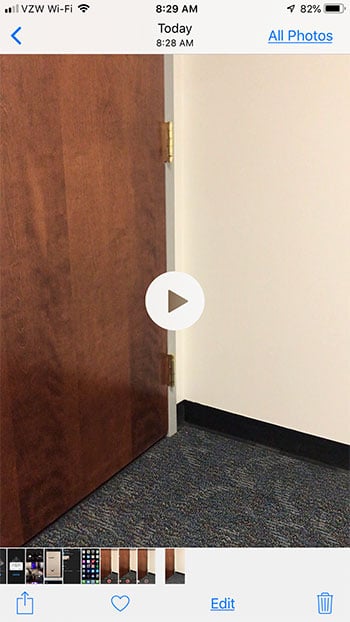 If you open the Photos app and choose the Albums tab at the bottom of the screen you can then scroll to the bottom where there is a Videos option listed under Media Types. Selecting that option will let you see all of the videos that you have recorded on your device.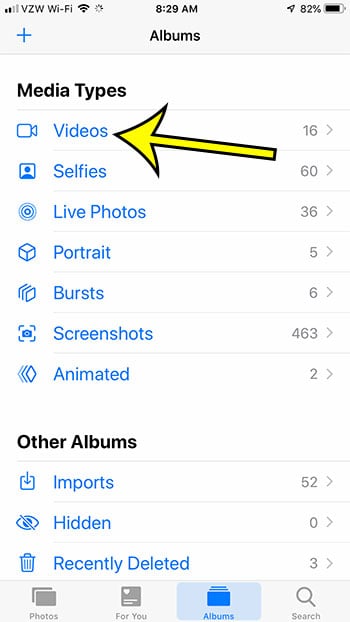 If you find that you are taking a lot of pictures and recording a lot of videos, then it's possible that your battery is draining pretty quickly. Find out how to put the iPhone in Low Power Mode and help make your iPhone battery charge last a little longer.