Screen recording on an iPhone 12 is a breeze! Simply access the Control Center, tap the record button, and you're good to go. After you're done, the video saves right to your Photos app.
After completing the action, a red status bar appears at the top of your screen, indicating that the screen is being recorded. You can then navigate your phone as needed, and everything displayed on the screen will be captured in the recording.
You can also watch this video about how to screen record on iPhone for additional information.
Introduction
Have you ever wanted to capture something on your iPhone 12 screen to share with friends, or perhaps for a quick tutorial? Screen recording is a nifty feature that allows you to do just that – record your screen in real-time. This function is incredibly useful for a myriad of reasons, whether it be for work, education, or just for fun.
Consider this: you're playing a game and you achieve a high score. You want to brag about it, but screenshots don't do the moment justice. Or, maybe you're trying to explain to a family member how to navigate an app, but they're not quite getting it through text instructions. Screen recording can be a valuable tool for capturing moments like these and sharing them with ease.
Screen recording on the iPhone 12 is a feature available to anyone with the device, and it's straightforward to use. Whether you're a tech-savvy individual or new to the world of smartphones, this guide will walk you through the steps so you can become a screen recording pro.
Related: IOS 17: How to Add Screen Record on iPhone – A Step-by-Step Guide
Step by Step Tutorial on How to Screen Record on iPhone 12
The following steps will guide you through the process of screen recording on your iPhone 12.
Step 1: Access the Control Center
Swipe down from the top-right corner of your screen to open the Control Center.
The Control Center is where you'll find various shortcuts to features and settings on your iPhone. It's a quick and easy way to access the tools you use most.
Step 2: Tap the Record Button
Find the screen recording icon, which looks like a solid circle inside of a thin circle, and tap it.
If you don't see the screen recording icon, you may need to add it to your Control Center through the Settings app under 'Control Center', then 'Customize Controls'.
Step 3: Wait for the Countdown
After tapping the record button, you'll see a three-second countdown before the recording starts. This gives you a moment to prepare.
During the countdown, you can also press deeply (or touch and hold) the record button to bring up additional options, like turning on your microphone.
Step 4: End the Recording
To stop recording, tap the red status bar at the top of your screen and then tap 'Stop'. Alternatively, you can open the Control Center and tap the record button again.
Once you stop recording, your video will be saved automatically to the Photos app where you can view, edit, or share it.
Pros
| Benefit | Explanation |
| --- | --- |
| Ease of Use | The process to start a screen recording is simple and can be activated within seconds. |
| Shareability | Screen recordings can be shared easily via text, email, or social media directly from the Photos app. |
| Versatility | You can record anything on your screen, which makes the feature useful for a wide range of purposes. |
Cons
| Drawback | Explanation |
| --- | --- |
| Privacy Concerns | You must be cautious not to record sensitive information as it can be easily shared. |
| Battery Consumption | Screen recording can drain your battery faster, especially if you record for extended periods. |
| Storage Space | Videos take up more space than screenshots, so frequent screen recording can fill up your storage quickly. |
Video About Screen Recording
Additional Information
When it comes to screen recording on your iPhone 12, there are a few additional pieces of information that might come in handy. For example, did you know that you can record the audio from your microphone as well? This feature is perfect for adding commentary to your recordings or for ensuring that any in-app sound is captured.
Another tip is that you can edit your screen recording right in the Photos app. This means you can trim the beginning and end of your video, so it includes only the parts you want to share.
Lastly, it's always a good idea to clean up your screen before you start recording. This might include removing any unnecessary notifications or sensitive information that could be captured in the video. Your iPhone 12 screen recording is a reflection of your screen, so make sure it's presentable!
Summary
Swipe down to access the Control Center.
Tap the screen recording icon.
Wait for the three-second countdown.
Tap the red status bar or the record button again to stop recording.
Frequently Asked Questions
Can I record with sound?
Yes, simply press deeply on the record button during the countdown to bring up the option to turn on your microphone.
Where do I find my screen recording?
Your recording will be saved automatically to the Photos app on your iPhone 12.
How long can I record my screen?
There is no time limit for how long you can record; it will continue until you choose to stop it or your device runs out of storage space.
Can I edit my screen recording?
Absolutely! You can trim your recording directly in the Photos app.
Will screen recording capture notifications?
Yes, any notifications that pop up while recording will be captured. It's best to enable Do Not Disturb mode to avoid interruptions.
Conclusion
Screen recording on the iPhone 12 is an incredibly useful and flexible feature that can help you capture and share moments that are hard to describe with just words or pictures.
Whether you're creating a tutorial, documenting a bug, or just wanting to save a memory, the ability to record your screen is a powerful tool that's built right into your iPhone. With this guide, you're now equipped to record your screen like a pro. Happy recording!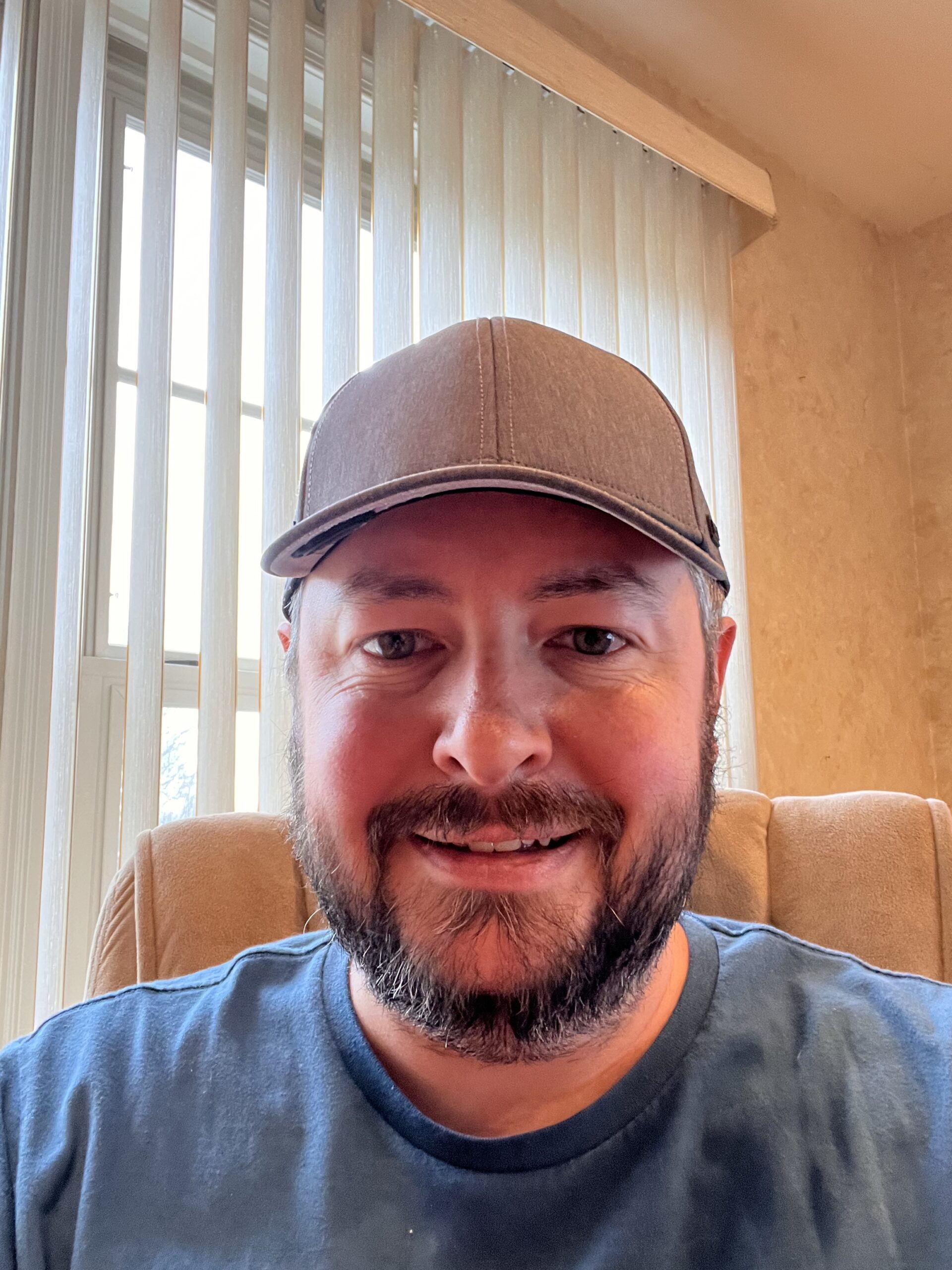 Kermit Matthews is a freelance writer based in Philadelphia, Pennsylvania with more than a decade of experience writing technology guides. He has a Bachelor's and Master's degree in Computer Science and has spent much of his professional career in IT management.
He specializes in writing content about iPhones, Android devices, Microsoft Office, and many other popular applications and devices.