Screen recording on an iPhone 13 is a breeze. Simply access the Control Center, tap on the record button, and voila – you're recording your screen! This feature is handy for creating tutorials, saving gameplays, or sharing your digital experiences with others. Once you're done, just tap the red status bar at the top of your screen and hit stop. Your video will be saved to your Photos, ready for viewing and sharing.
After you complete the screen recording, a notification will pop up, confirming that your recording has been saved. You can then find the video in your Photos app, where you can view, edit, or share it as you please.
You can also watch this video about recording your iPhone screen for more on this topic.
Introduction
Ever been in a situation where you're trying to explain something on your iPhone 13, and you just wish you could show it instead of telling it? Well, lucky for you, screen recording is a built-in feature on the iPhone 13 that can come to your rescue. Whether you're a tech-savvy individual trying to create a tutorial, a gamer wanting to capture an epic gameplay moment, or someone who just wants to share something cool with friends, knowing how to screen record can be super handy.
But why is this topic important, you ask? In our digital age, content creation and sharing are at an all-time high. People are constantly looking for ways to express themselves, share knowledge, and connect with others. The iPhone 13 makes this easier with its screen recording feature. It's relevant not only to the young, social media-savvy generation but also to professionals who might need to create instructional content or presentations on-the-go. Plus, let's be honest, it's just fun to show off your smartphone prowess, right?
Related: IOS 17: How to Add Screen Record on iPhone – A Step-by-Step Guide
Step by Step Tutorial: How to Screen Record on iPhone 13
Before diving into the step-by-step process, let's understand what these steps will accomplish. By following them, you'll enable the screen recording feature on your iPhone 13 and start capturing whatever is displayed on your screen.
Step 1: Access Control Center
Swipe down from the upper-right corner of the screen to open the Control Center.
The Control Center is where you'll find the screen record button. It's a shortcut hub for various iPhone features, and you can customize it to fit your needs.
Step 2: Tap the Record Button
Locate and tap the round record button.
If the record button is not visible, you'll need to add it to the Control Center via the Settings app under 'Control Center.' Look for the 'Screen Recording' option and tap the green plus icon to include it in the Control Center.
Step 3: Wait for the Countdown
After tapping the record button, a three-second countdown will begin before the recording starts.
This brief countdown period allows you to navigate to the app or screen you wish to record without capturing the Control Center in your video.
Step 4: End the Recording
To stop recording, tap the red status bar at the top of your screen, then tap 'Stop.'
Once you end the recording, the video is automatically saved to your Photos app. From there, you can edit it, like trimming the beginning or end, or you can share it directly from the Photos app.
Pros
| Benefit | Explanation |
| --- | --- |
| Easy to Use | The screen recording feature on the iPhone 13 is incredibly user-friendly. It's accessible right from the Control Center, and with just a few taps, you're ready to record. |
| No Additional Apps Needed | Unlike other smartphones where you might need to download a third-party app, the iPhone 13 has screen recording built-in, which means you don't have to clutter your phone with extra apps. |
| Easily Shareable | Once recorded, the video is saved to your Photos app, making it easy to edit and share with others via text, email, or social media platforms. |
Cons
| Drawback | Explanation |
| --- | --- |
| Limited Editing Features | The editing options for screen recordings are basic. If you want to do more advanced editing, you'll need to use a different app. |
| Can Impact Battery Life | Screen recording can consume a significant amount of battery, especially if you're recording for extended periods. |
| No Internal Audio Recording | While you can capture the screen and external sounds, the iPhone 13 doesn't record the internal audio of the apps during screen recording. |
Video About Recording Your Screen
Additional Information
While screen recording on your iPhone 13 is straightforward, there are a few additional tips and insights that can enhance your experience. Firstly, did you know that you can also record your voice while screen recording? By firmly pressing the screen recording icon in the Control Center and tapping the microphone icon, you can narrate your video. This feature is particularly useful for tutorials or walkthroughs.
Another useful tip is to clear any notifications or sensitive information from your screen before recording, as everything visible will be captured in the video. Also, if you're recording a process that involves passwords or personal information, remember to pause the recording during those moments or edit them out later.
Lastly, if you're wondering how to screen record on your iPhone 13, remember that the feature respects privacy settings. For instance, if you're recording a video call or a movie on a streaming platform, the screen recording may be blocked to prevent the unauthorized sharing of copyrighted content. Always ensure you have the right to record and share the content you're capturing.
Summary
Access Control Center
Tap the Record Button
Wait for the Countdown
End the Recording
Frequently Asked Questions
Can I record audio with my screen recording?
Yes, you can record audio by pressing the screen recording icon firmly and tapping the microphone icon.
Where do my screen recordings get saved?
Screen recordings are saved in the Photos app under the 'Videos' album.
How long can I record my screen?
There's no set limit, but the duration can be affected by your iPhone's available storage space and battery life.
Can I record phone calls or FaceTime calls?
Recording phone calls or FaceTime without consent is illegal in some jurisdictions. Additionally, screen recording may be blocked on certain apps due to privacy reasons.
Can I add screen recording to my Control Center if it's not there?
Yes, you can add the screen recording feature to the Control Center by going to Settings > Control Center > Customize Controls.
Conclusion
Knowing how to screen record on your iPhone 13 can open up a world of possibilities, from creating content to sharing experiences. It's a powerful tool that's built right into the device, removing the need for additional apps or complicated processes. As with any feature, it's important to use screen recording responsibly, keeping privacy and legal considerations in mind.
For those looking to get the most out of their iPhone 13's screen recording feature, exploring additional editing apps and getting creative with how you share your recordings can add an extra layer of polish and professionalism to your content. Remember, the screen recording is just the beginning – it's what you do with that content that truly matters.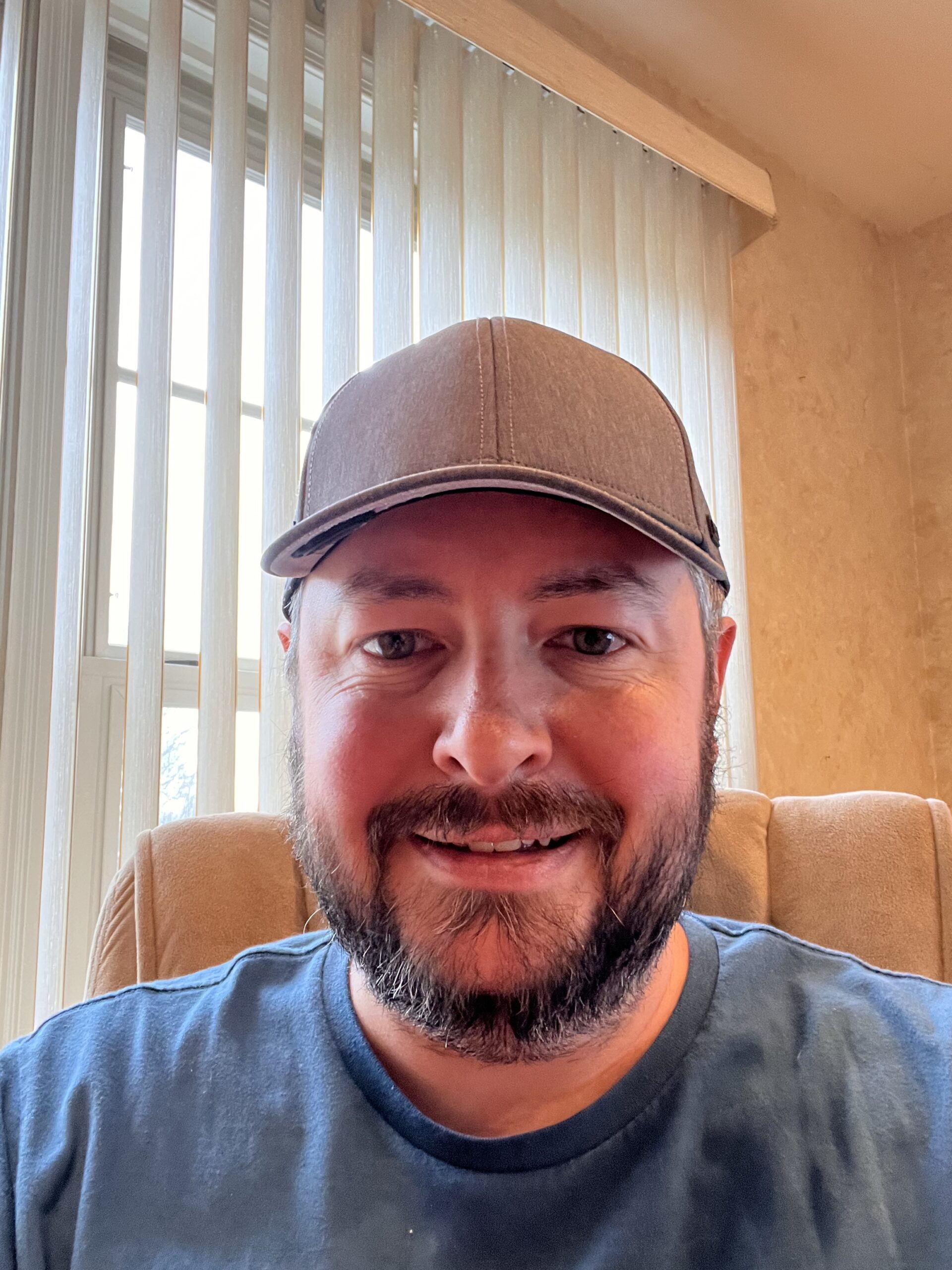 Kermit Matthews is a freelance writer based in Philadelphia, Pennsylvania with more than a decade of experience writing technology guides. He has a Bachelor's and Master's degree in Computer Science and has spent much of his professional career in IT management.
He specializes in writing content about iPhones, Android devices, Microsoft Office, and many other popular applications and devices.