Have you seen someone else using Youtube on their computer and noticed that their screen was a dark gray color instead of white? Not only does it look cool, it's also easier on your eyes when you're viewing the screen at night or in the dark.
This isn't a special add-on or anything; it's a setting that is available to anyone that is using the new version of Youtube in their desktop browser. Our tutorial below will show you where to find the dark mode setting for Youtube so that you can turn it on in your browser.
How to Switch to the Dark Theme in Youtube in Your Web Browser
The steps in this article were performed in the Google Chrome desktop app, but will also work in other browsers like Firefox and edge. By completing these steps you will be enabling the dark theme, which is going to dramatically change the appearance of the Youtube interface. You can always turn dark mode back off if you find that you liked the old look better. This guide assumes that you area already using the new Youtube. If not, you will first need to go to https://www.youtube.com/new and elect to enable the new Youtube.
Step 1: Open your Web browser and go to https://www.youtube.com.
Step 2: Click your profile icon at the top-right corner of the window.
Step 3: Select the Dark theme option.
Step 4: Click the button to the right of Dark Theme at the bottom-right of the window to enable dark mode. Note that, as this menu indicates, this setting will only apply to the current browser. You will need to change this setting if you use Youtube in other browsers, too.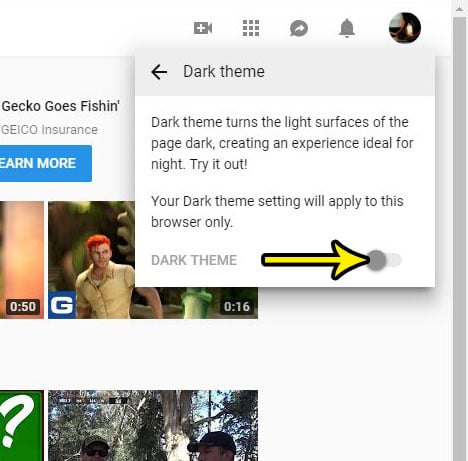 Your screen should change immediately to dark mode, which will look something like the screen below.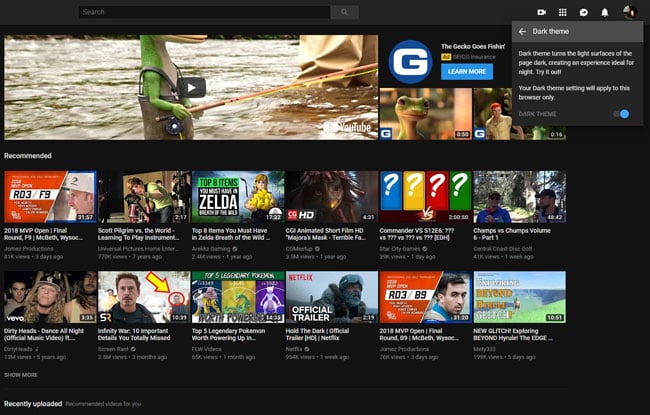 Do you like the dark mode in Youtube and want to use it on your iPhone, too? Find out how to enable dark mode in the Youtube iPhone app to start using it on your phone.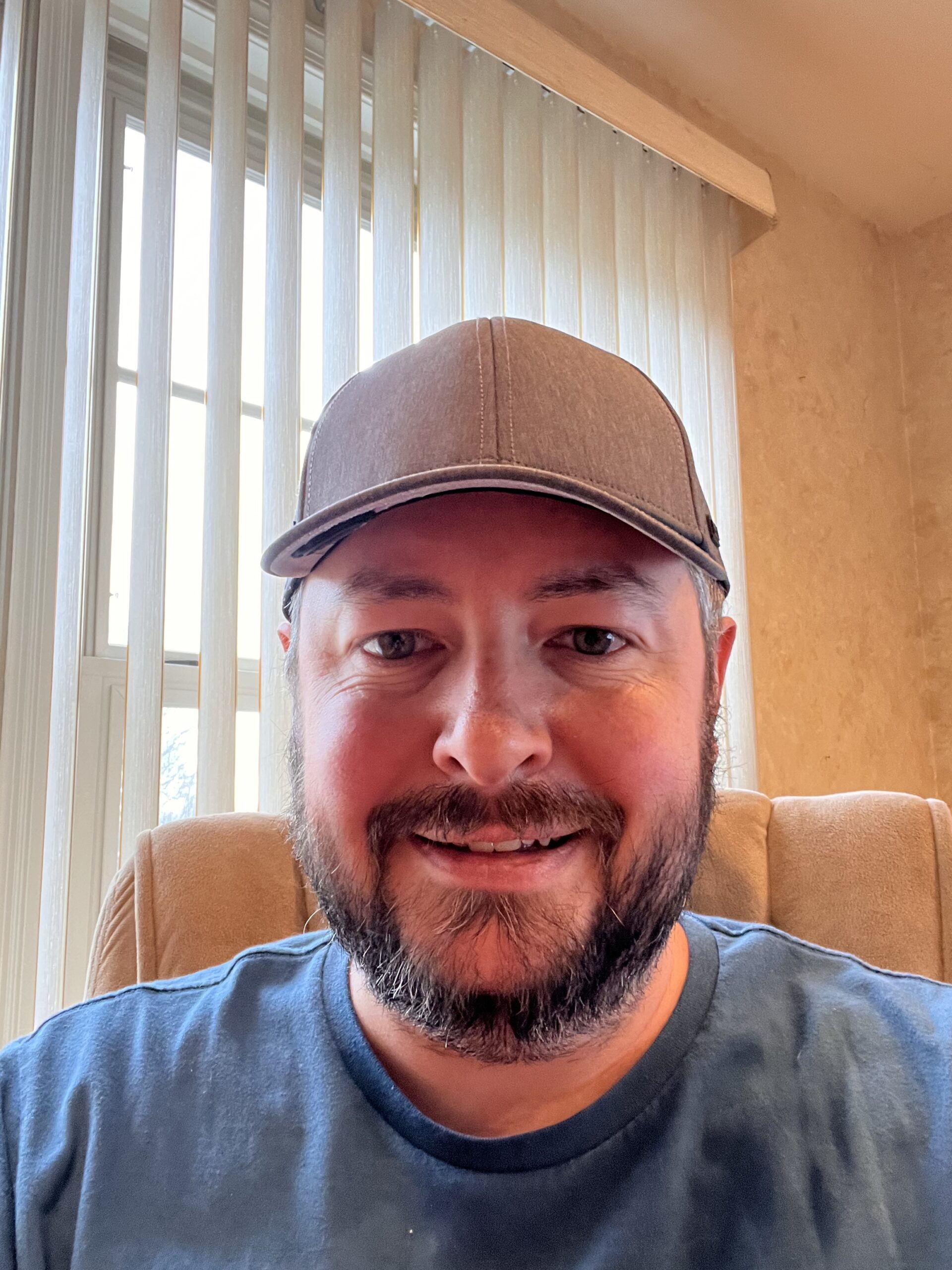 Kermit Matthews is a freelance writer based in Philadelphia, Pennsylvania with more than a decade of experience writing technology guides. He has a Bachelor's and Master's degree in Computer Science and has spent much of his professional career in IT management.
He specializes in writing content about iPhones, Android devices, Microsoft Office, and many other popular applications and devices.