Keyboard shortcuts are helpful in almost every program that allows them. While it is possible to be quite proficient with a mouse, it's almost always faster to perform specific actions by pressing a combination of keys on your keyboard.
You may already be familiar with keyboard shortcuts in some of your favorite programs like Microsoft Word and Excel, but there are a number of applications in your Web browser that are compatible with keyboard shortcuts, too. Find out how to enable keyboard shortcuts in Gmail and see if their addition can improve your efficiency when sending and composing emails from your Web browser.
How to Turn Keyboard Shortcuts On or Off for Gmail
The steps in this article were performed in Google Chrome, but will work in any desktop or laptop Web browser.
Step 1: Sign into your Gmail account at https://mail.google.com/mail/u/0/#inbox.
Step 2: Click the gear icon at the top-right of the window, then select the Settings item.
Step 3: Scroll down to the Keyboard shortcuts section of the menu and choose the desired setting.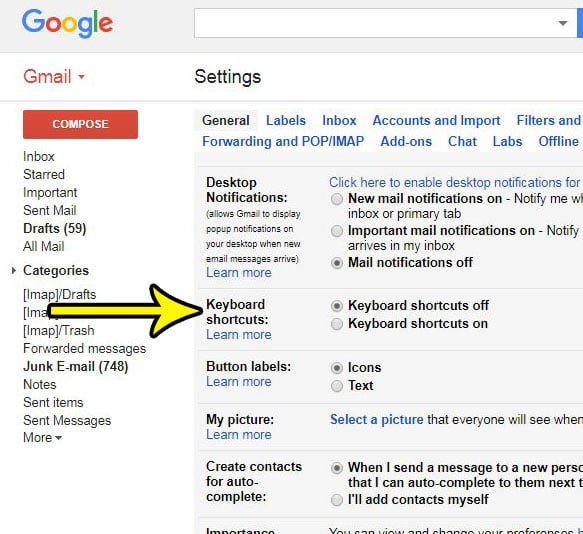 Step 4: Scroll to the bottom of the menu and click the Save Changes button to apply your setting.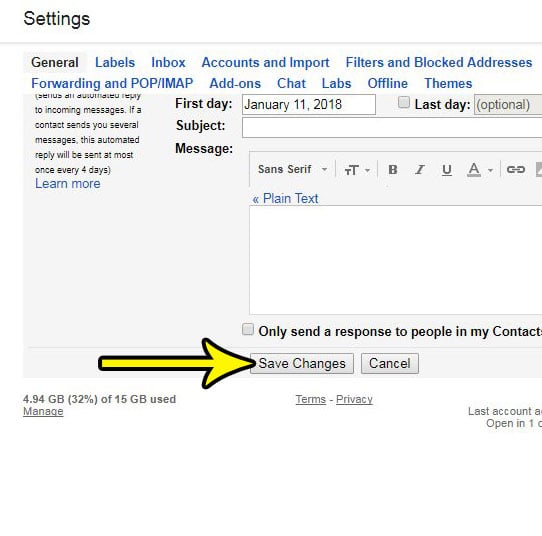 If you have enabled keyboard shortcuts in Gmail, then you might be excited to start using them. Check out Google's Gmail keyboard shortcut guide for some of the options available to you.
This is just one of the different options that you can use to customize your Gmail experience. Find out how to turn off conversation view if you don't like how Gmail currently groups your emails by the conversation of which they are a part.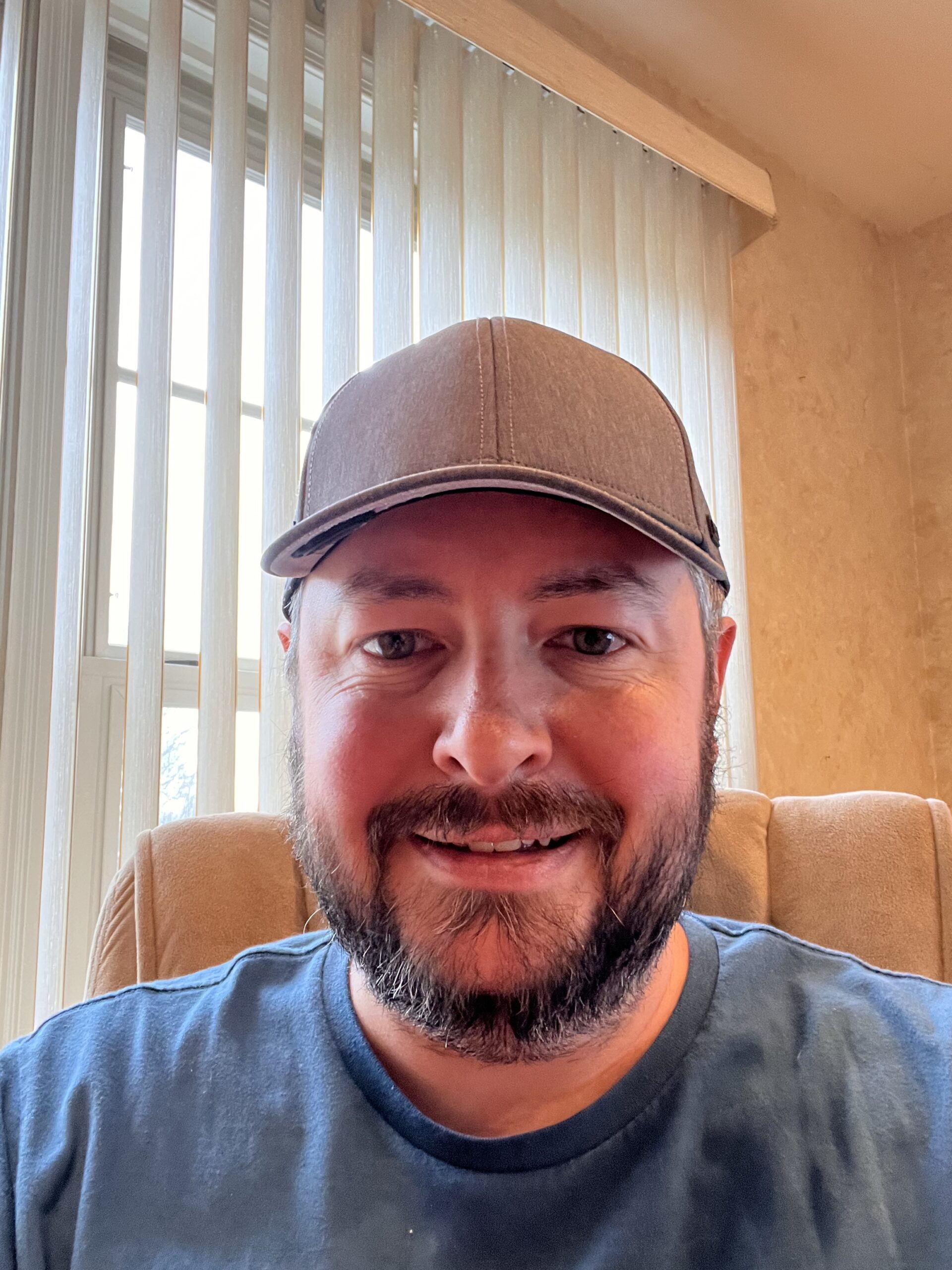 Kermit Matthews is a freelance writer based in Philadelphia, Pennsylvania with more than a decade of experience writing technology guides. He has a Bachelor's and Master's degree in Computer Science and has spent much of his professional career in IT management.
He specializes in writing content about iPhones, Android devices, Microsoft Office, and many other popular applications and devices.