If you use Yahoo Mail in a Web browser, and have been doing so for a while, then you are likely aware that the current version of Yahoo Mail looks a little different than the version from a few years ago with which you might be more comfortable.
if this newer version of Yahoo mail is making it difficult for you to do things that you need to do, or if you simply preferred the old style, then you are able to switch to a Yahoo Mail "Basic" version. Our tutorial below will show you where to find this option, as well as how you can switch back in the event that you find the basic version to be missing some features that are important to you.
How to Change the Yahoo Mail Layout
The steps in this article were performed in the desktop version of Google Chrome. These steps will also work for other desktop browsers like Firefox or Microsoft Edge. Note that once you switch the appearance of Yahoo Mail in this manner, that appearance will change on any Web browser where you access your Yahoo Mail account,. However, this will not affect the display of your Yahoo account in third-party mail apps like Microsoft Outlook or the Mail app on your smartphone.
Step 1: Sign into your Yahoo Mail account at https://mail.yahoo.com.
Step 2: Hover over the gear icon at the top-right of the window, then click the Settings option.
Step 3: Scroll to the bottom of this menu and click the box to the left of Basic in the Mail version section. You can then click the Save button to apply the change.
If you find that this version of Yahoo Mail is missing some features that you need, you can always switch back to the new version of Yahoo Mail by clicking the Switch to the newest Yahoo mail link at the top-right of the inbox.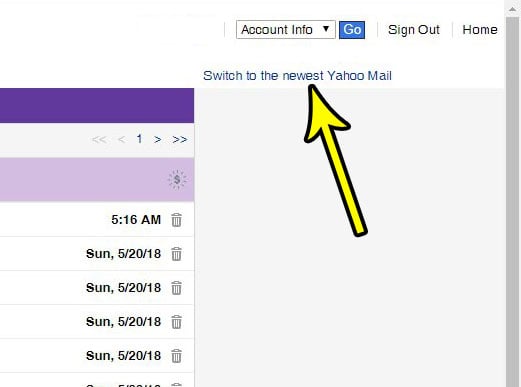 Have you recently changed the password for your Yahoo account and need to update it on your iPhone, but you can't figure out how? Find out why you might not be able to find a way to change your Yahoo password on an iPhone, and some reasons about why your iPhone might be telling you that your password is wrong.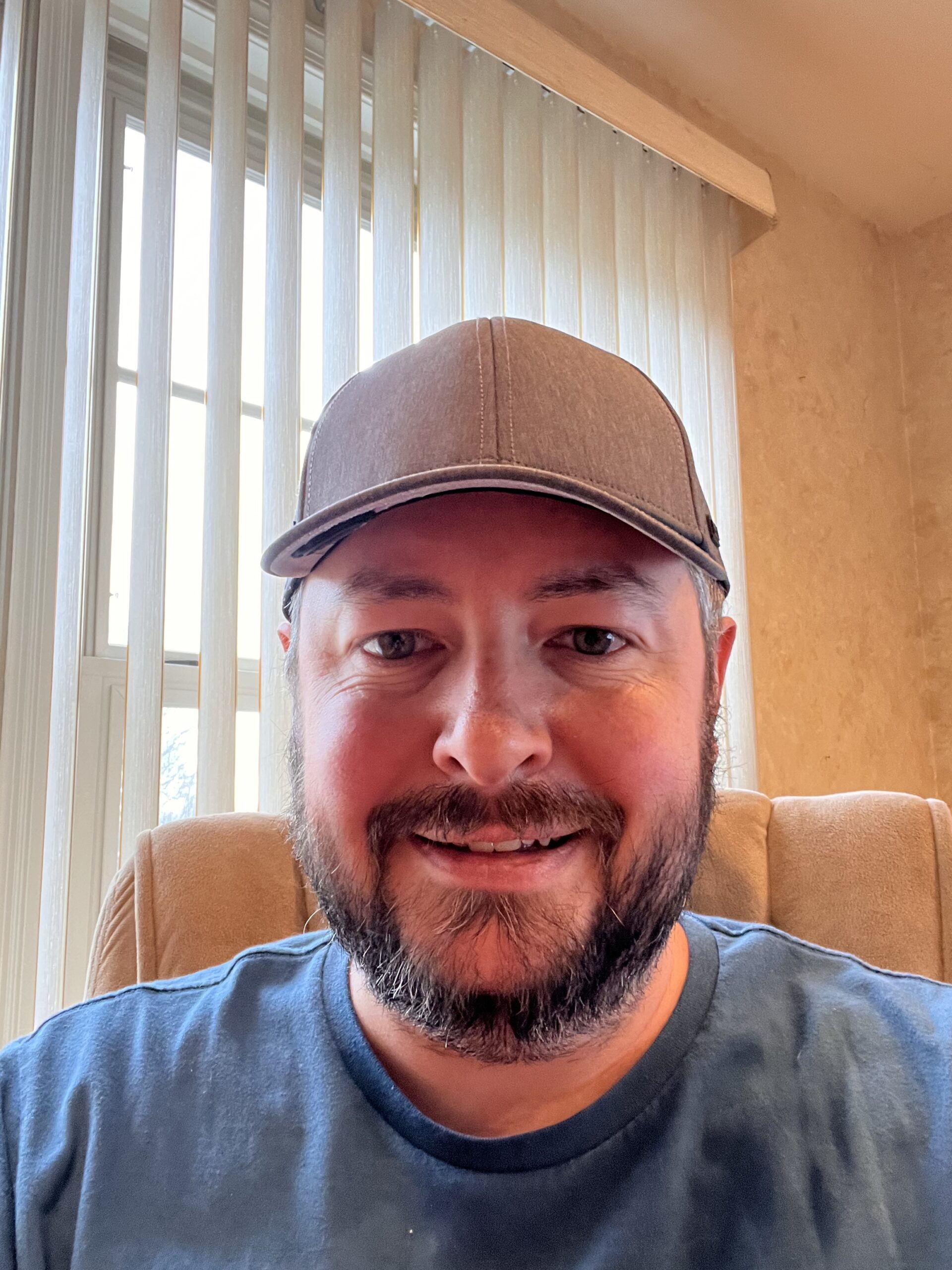 Kermit Matthews is a freelance writer based in Philadelphia, Pennsylvania with more than a decade of experience writing technology guides. He has a Bachelor's and Master's degree in Computer Science and has spent much of his professional career in IT management.
He specializes in writing content about iPhones, Android devices, Microsoft Office, and many other popular applications and devices.