Adjusting the height of your spreadsheet rows or the width of your columns can be a helpful way to make your data easier to read.
But you may be having trouble getting several of your columns to the same width, as manually dragging the column boundaries can result in imprecise sizing.
Fortunately Google Sheets has a way for you to set the size of a column with a pixel width, and that setting can be applied to multiple columns at once.
Our guide below will show you how to select several columns at once, then set a specific pixel width for all of those columns so that they have the same width.
How to Set the Column Width for Multiple Columns in Google Sheets
This article was performed in the desktop version of the Google Chrome Web browser, but you can use other desktop browsers like Firefox, Edge, or Safari instead.
Step 1: Sign into your Google Drive and open the Sheets file you wish to edit.
Step 2: Click and hold on the column letter of the leftmost column to adjust, then drag right to select the rest of them.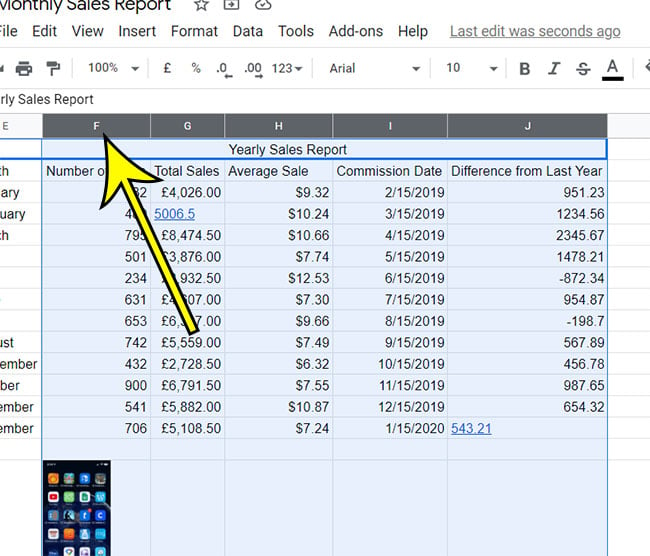 Step 3: Right-click on one of the selected columns and choose the Resize columns option.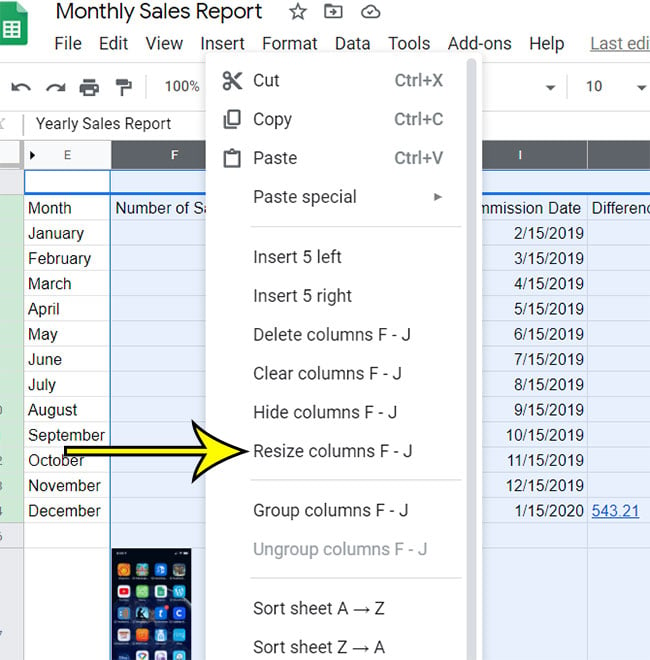 Step 4: Enter the desired column width into the field, then click OK.
If you don't like the size of the columns that you set, you can press Ctrl + Z on your keyboard to undo the resizing, then follow the steps above again to retry.
Note that the default column width is 100 pixels.
You also have the option to Fit to data, but that will likely result in differing column widths, as they will adjust based on the size of the largest cell in each column.
Additional Reading