Adobe Photoshop includes a feature called layers that you can use to create and separate different elements of an image. If you're trying to create an interesting effect, however, you may find that you need to make a copy of something that is already in your image, which can leave you wondering how to duplicate a layer in Photoshop.
The ability to work with layers in Photoshop is one of my favorite reasons to use the program. Keeping individual elements of an image on different layers makes it much easier to edit those elements separately without affecting the rest of my work.
Occasionally you may encounter situations where you need an identical copy of one of your layers, whether that copy will be remaining intact, or if you need a modified version without affecting the original layer. Luckily Photoshop makes it possible for you to create a duplicate of an existing layer in your image. Our tutorial below will show you how to create this duplicate.
How to Duplicate Layer in Photoshop
Open your Photoshop file.
Select the layer to duplicate.
Click Layer, then Duplicate Layer.
Our article continues below with additional information on duplicating a layer in Adobe Photoshop, including pictures of these steps.
How to Make a Copy of a Layer in Photoshop (Guide with Pictures)
The steps in this article were performed in Adobe Photoshop CS5. This guide assumes that you currently have a Photoshop image with multiple layers, and that you would like to duplicate one of those layers. Note that any changes you make to one of the layers will not be reflected in the other copy of that layer.
Step 1: Open the Photoshop file containing the layer that you want to duplicate.
Step 2: Locate the Layers panel at the right side of the window, then select the layer that you want to duplicate.
If you don't see the Layers panel, press F7 on your keyboard.
Step 3: Select the Layer tab at the top of the window, then click the Duplicate Layer option.
Note that you can also right-click the selected layer and choose Duplicate Layer from that menu instead.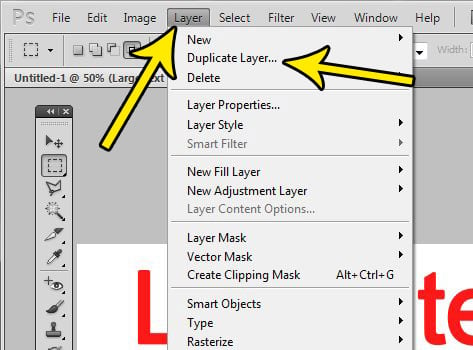 Step 4: Change the name of the layer in the As field, if desired, then click the OK button.
If you would like to copy the selected layer into another open Photoshop file, or into a new Photoshop file, then click the Document dropdown menu and choose the desired file for the duplicate layer.
Are you working on a project in Photoshop and you need bigger text that what it seems you are able to create? Find out how to make larger text sizes in Photoshop than the 72 point maximum that it seems like you are restricted to.
More Information on How to Duplicate a Layer in Adobe Photoshop
The Duplicate Layer shortcut on Photoshop is Ctrl + J (Windows) or Command + J (Mac.) When you press these keys you will create a duplicate of the currently selected layer or layers.
You can duplicate a layer multiple times in Photoshop by simply pressing the keyboard shortcut multiple times. If you need a high number of duplicates then you can make a handful of them, then select all of the duplicated layers and start making layers of those. Any sort of automation beyond that would require a custom script.
You can copy an effect from one layer to another by holding the Alt key (Windows) or Options key (Mac) then clicking on the layer effect that you wish to copy and dragging it to the other layer.
As mentioned above you can hide or display the Layers panel at any time by pressing the F7 key on your keyboard.
Additional Reading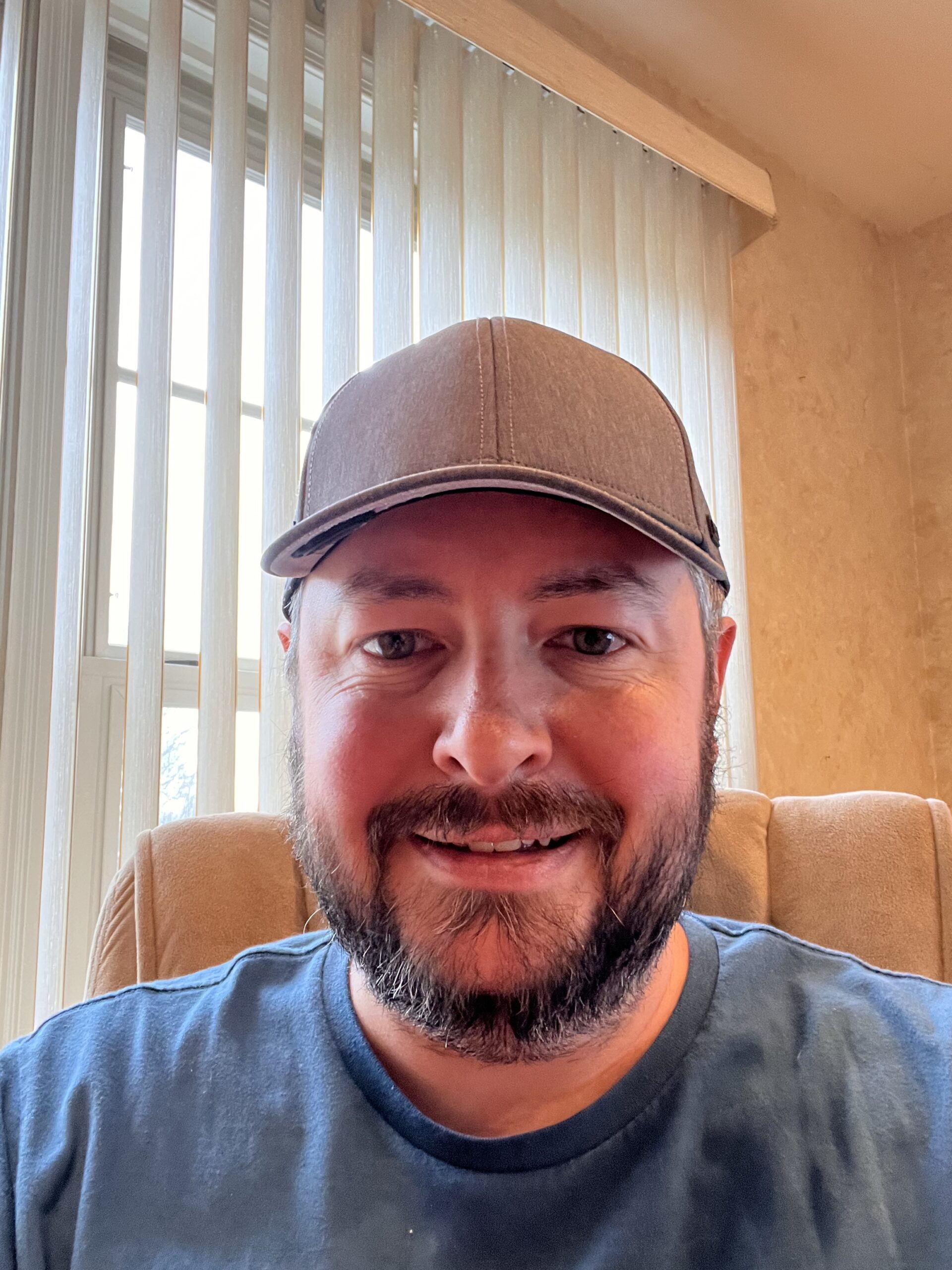 Kermit Matthews is a freelance writer based in Philadelphia, Pennsylvania with more than a decade of experience writing technology guides. He has a Bachelor's and Master's degree in Computer Science and has spent much of his professional career in IT management.
He specializes in writing content about iPhones, Android devices, Microsoft Office, and many other popular applications and devices.