When looking through the various settings menus on your iPhone you will encounter some settings that might not make sense at first. On the Messages menu, for example, you might be wondering about the Character Count iPhone meaning and how it pertains to your text messages.
How to Show a Character Count Next to Text Messages on iPhone
Open Settings.
Select Messages.
Turn on the Character Count setting.
Our guide continues below with additional information on the character count iPhone meaning, including pictures of these steps.
Your iPhone is able to send iMessages and SMS messages. The iMessages are sent to other iOS users, and they are handled a little differently than the standard SMS messages that you would send to someone using an Android device.
When you send an SMS message, which is indicated by a green bubble in the Messages app, you are limited to 160 characters per message.
But this can be difficult to track manually, so you may be looking for a way to display the number of characters in your current message. Our guide below will show you where to find that setting.
How to Show Text Message Character Count on an iPhone 7 (Guide with Pictures)
The steps in this article were performed on an iPhone 7 Plus in iOS 12.2. Note that the character count is only shown for SMS messages, indicated by a green bubble.
Additionally, the character count won't display until your message has reached the second line. At that point, it is shown in light gray, above the green send button.
Step 1: Open the Settings app.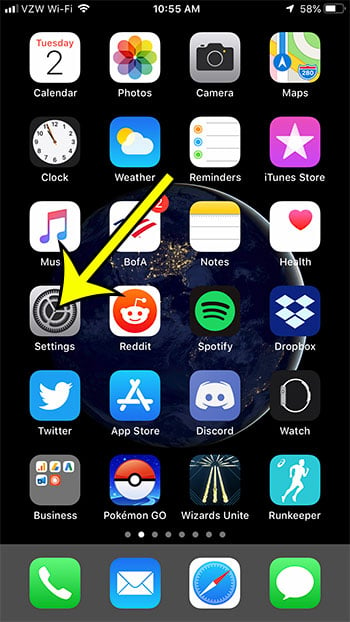 Step 2: Scroll down and select the Messages option.
Step 3: Scroll to the SMS/MMS section and tap the button to the right of Character Count to turn it on.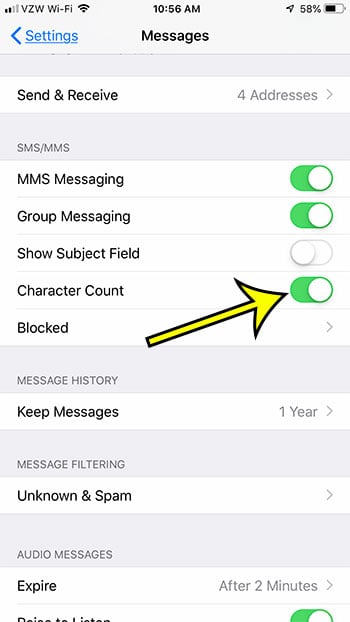 Now it should be a little easier to understand the character count iPhone meaning if you open the Messages app and try to send someone a text message.
As you type the message you should see the little number increasing with each letter. The maximum amount of characters for one message is 160, so anything over that will be sent as two or more messages.
The iMessage feature behaves a bit differently than normal green text messages, so you won't see a character count there even when you have this setting turned on.
Do you have contacts that get impatient for you to respond to them because they can see that you've read their message? Find out how to turn off read receipts so that they can't see when you have read their message any more.
Additional Sources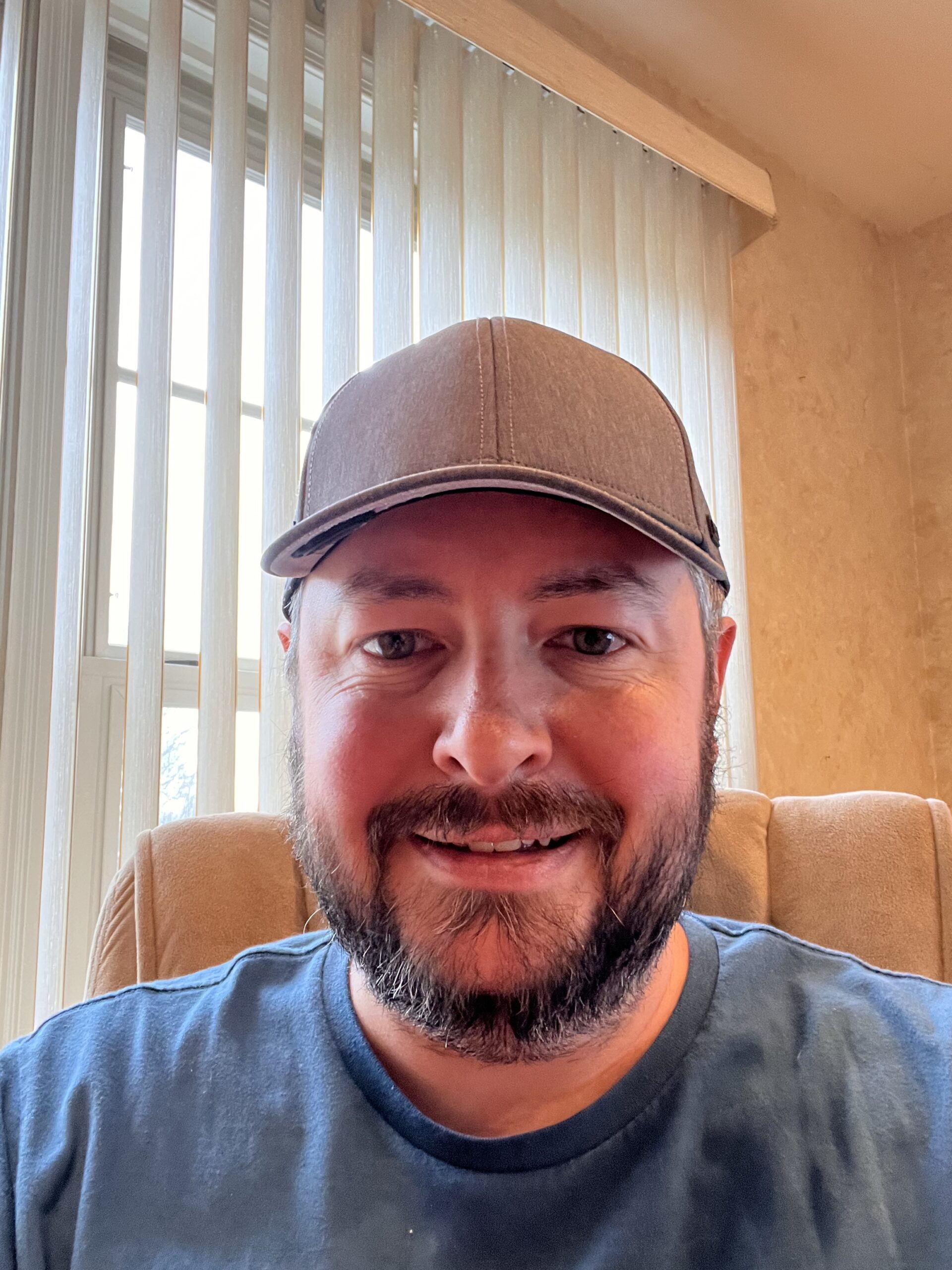 Kermit Matthews is a freelance writer based in Philadelphia, Pennsylvania with more than a decade of experience writing technology guides. He has a Bachelor's and Master's degree in Computer Science and has spent much of his professional career in IT management.
He specializes in writing content about iPhones, Android devices, Microsoft Office, and many other popular applications and devices.