Is the camera icon in your Messages app grayed out, or do you tap it and nothing happens? This is usually an indication that the MMS Messaging feature is currently disabled on your device. Your iPhone 7 uses the MMS capabilities of the device when you need to send a picture or video along with an SMS message so, if that option is currently turned off on your iPhone, then the device will not be able to complete that action.
Fortunately, you can enable MMS messaging on your iPhone so that you can send the pictures or videos that you want to share with your contacts. Our tutorial below will show you where to find that setting on your iPhone 7, plus show you a couple of tips and things to try if you are still having difficulties after enabling it.
Would you like to have a text going with several of your friends or family at the same time? Our how to create a group text on iPhone article can show you how to set that up.
How to Enable MMS Messaging on Your iPhone 7 So That You Can Open the Camera App in Text Messages
The steps in this article were performed on an iPhone 7 Plus in iOS 10.3.1. These steps will also work if your camera icon is grayed out on other iPhone models running versions of iOS 7 or higher. Sending MMS messages is a little different than sending a standard text message. Using the MMS messaging feature on your iPhone requires data, so sending a picture to someone in a text message or iMessage will count against your monthly data cap if you are on a cellular network.
Step 1: Open the Settings menu.
Step 2: Scroll down and tap the Messages option.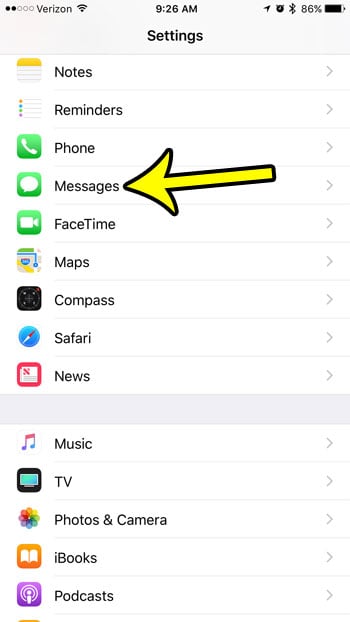 Step 3: Tap the button to the right of MMS Messaging to turn it on. You will know that the setting is turned on when there is green shading around the button. MMS messaging is enabled in the picture below.
If you go to the Messages app and the camera icon still isn't working, then you might need to force close and restart the app. You can do this by pressing the Home button twice, then finding the Messages app card and swiping it to the top of the screen.
You can then re-launch the Messages app and you should be able to use the camera feature.
Additional Tips
If your camera icon is still grayed out or unusable, then there are a couple of other things that you can try.
Restart the iPhone. You can do this by holding down the Power button, then sliding the Power button to the right. Wait about 30 seconds, then press and hold the Power button to turn the iPhone back on.
Confirm that iMessage is enabled on your iPhone by going to Settings > Messages and ensuring that the iMessage button is turned on.
Contact your cellular provider to very that you have an active data plan on your iPhone's account, or that there are not any problems with your account.
Are you curious about the yellow battery icon that seems to appear on your iPhone from time to time? Find out more about the iPhone's yellow battery icon to see why it happens, and what benefits it provides.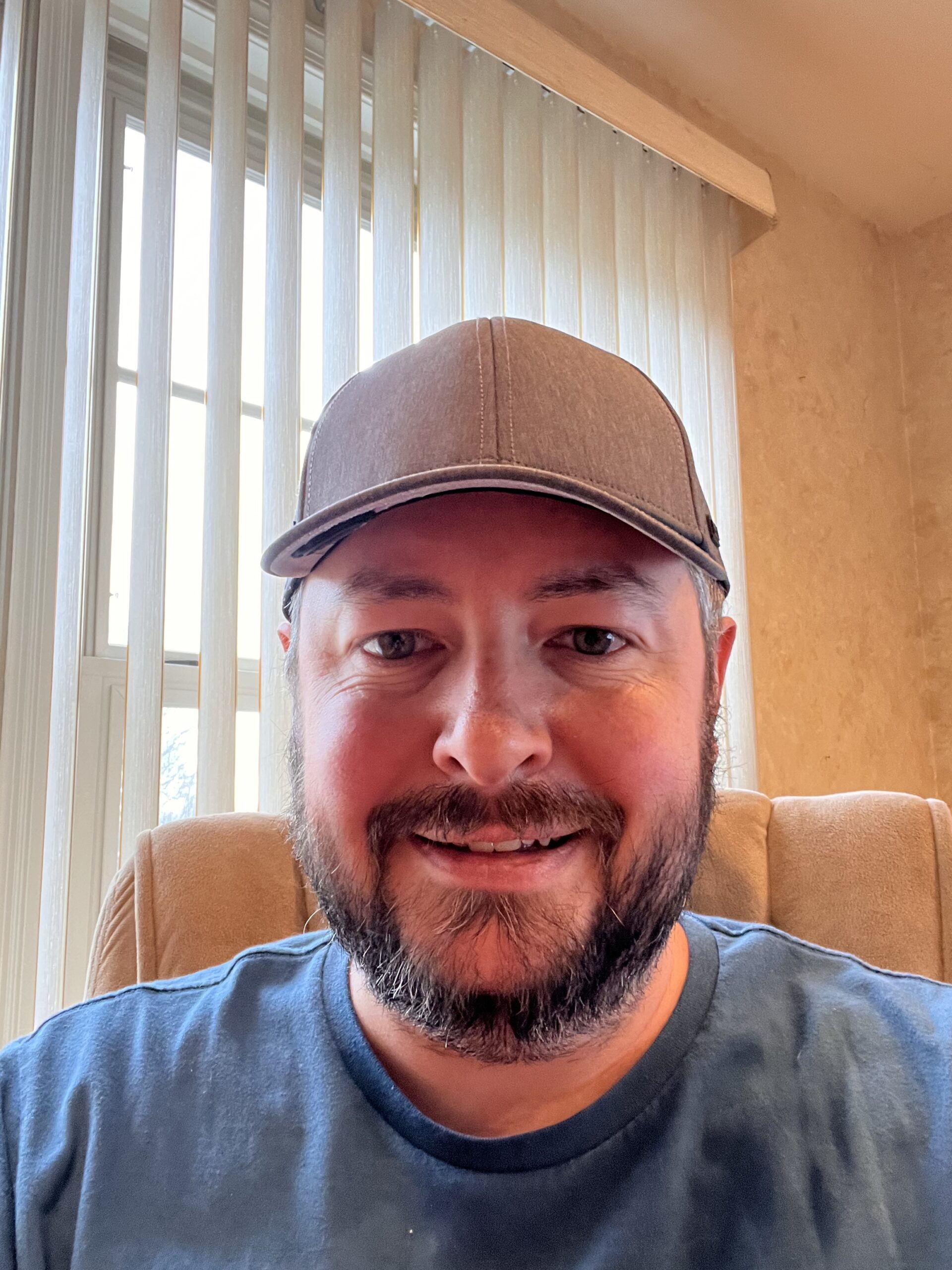 Kermit Matthews is a freelance writer based in Philadelphia, Pennsylvania with more than a decade of experience writing technology guides. He has a Bachelor's and Master's degree in Computer Science and has spent much of his professional career in IT management.
He specializes in writing content about iPhones, Android devices, Microsoft Office, and many other popular applications and devices.