Pop-ups are generally a bad thing, and most Web browsers, such as the Firefox app on your iPhone, are going to block them by default.
But there are still some sites that attempt to serve pop-ups, and it's possible that you need to access the content that Firefox is currently stopping.
Our tutorial will show you how to allow pop ups in Firefox on an iPhone 7 so that you can see and interact with that pop-up content.
How to Stop Blocking Pop Ups in the Firefox iPhone App
Open Firefox.
Tap the three lines at the bottom-right.
Choose Settings.
Turn off Block Pop-up Windows.
Our guide continues below with additional information on how to allow pop ups in Firefox on an iPhone 7, including pictures of these steps.
We have previously written about how to allow pop-ups on an iPhone, which will show you how to make that adjustment when you are using the default Safari Web browser.
However, that change only applies to Safari. If you want to allow pop-ups in the Firefox browser on your iPhone, then you will need to change a different setting.
Fortunately, this setting occurs directly through the Firefox browser on the device and can be completed with just a few steps.
o if you are visiting a website in Firefox on your iPhone and need to be able to access a pop-up window that is currently being blocked, then our guide below will help you to find and disable the pop-up blocker in the Firefox browser.
How to Disable the Pop Up Blocker in the Firefox iPhone Browser Guide with Pictures)
The steps in this article were performed on an iPhone 7 Plus, in iOS 10.2. The version of Firefox being used was the most current one available when this article was written.
Step 1: Open the Firefox iPhone browser.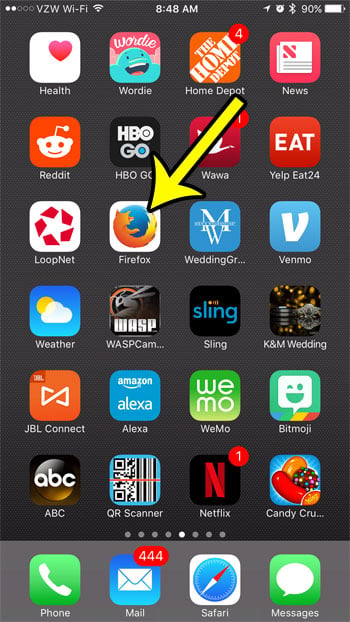 Step 2: Touch the Menu icon at the bottom of the screen.
Step 3: Swipe left on the menu.
Step 4: Tap the Settings icon.
Step 5: Touch the button to the right of Block Pop-up Windows to allow pop ups in Firefox on your iPhone.
Note that this setting will remain active until you elect to turn it back on. If you are only making this change because you are visiting a specific site where you need that functionality, then I recommend going back to that menu immediately to turn the pop-up blocker back on.
Now that you know how to allow pop ups in Firefox on an iPhone 7, you can toggle this setting on or off based on whether or not you need to see content that is served as a pop-up by a website that you are visiting.
Are you having trouble with the Firefox iOS app, or would you like to learn more about how to use it? Mozilla has a great support center for that app where you can find answers to other questions you might be having.
Do you also use Firefox on your desktop or laptop computer, and you're having trouble with mouse lag, or generally poor performance? Learn how to disable hardware acceleration and see if that fixes the issue you are having.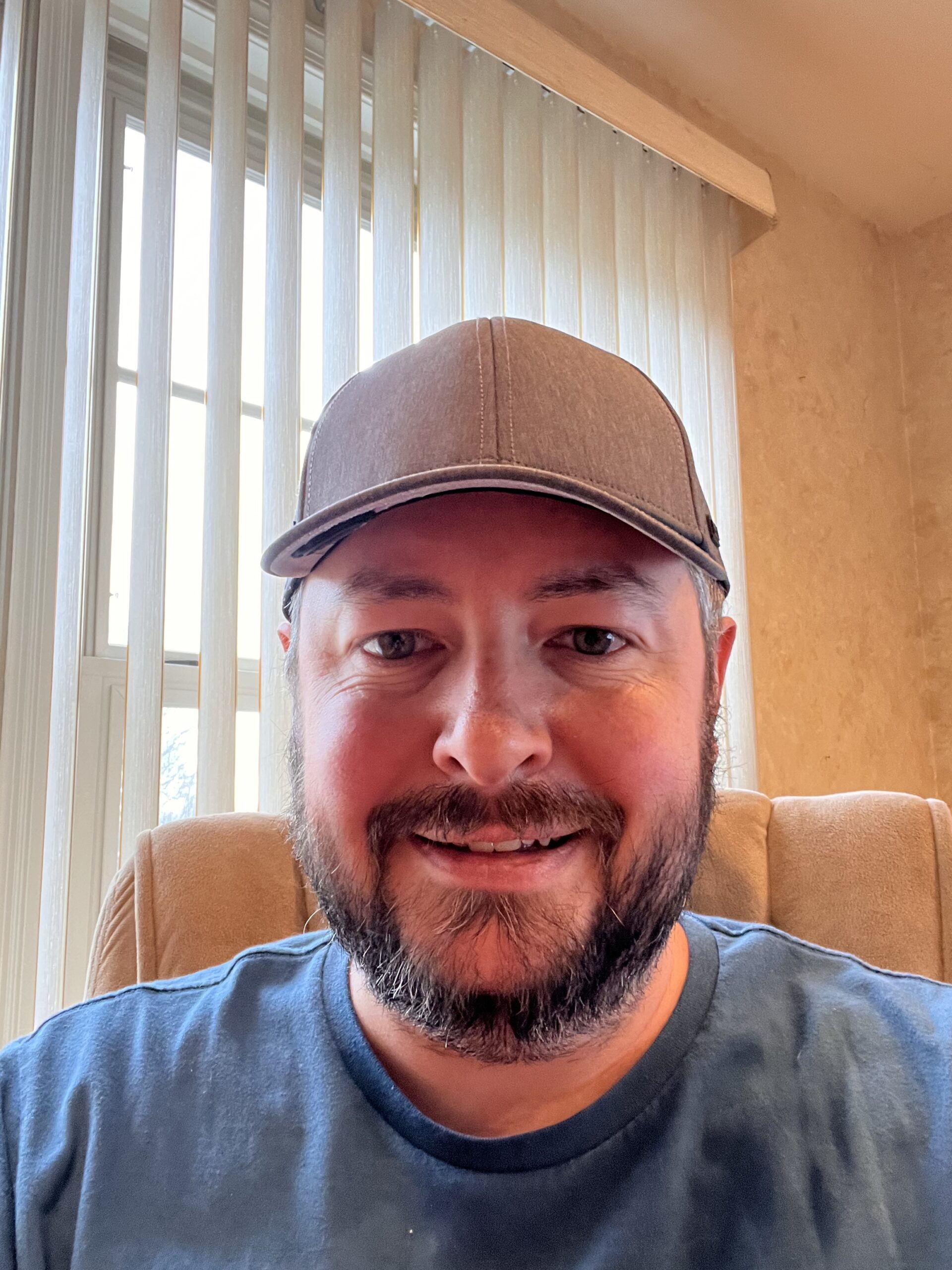 Kermit Matthews is a freelance writer based in Philadelphia, Pennsylvania with more than a decade of experience writing technology guides. He has a Bachelor's and Master's degree in Computer Science and has spent much of his professional career in IT management.
He specializes in writing content about iPhones, Android devices, Microsoft Office, and many other popular applications and devices.