When your Windows 10 computer starts up after a restart or a shutdown, it's very likely that a number of applications will launch automatically. These are called startup apps, and are meant to ensure that your most important and needed apps are running automatically so that they are ready for use.
But you may find that some of the apps that are starting up automatically aren't really necessary and are, in fact, slowing your startup. Fortunately you have the ability to view and change the startup apps in Windows 10 so that you can customize which apps launch automatically.
How to Change Startup Apps in Windows 10
The steps in this article were performed on a Windows 10 laptop. By completing the steps in this guide you will be able to view the apps that are currently running or available for Windows 10 startup.
Step 1: Click the Start button at the bottom-left corner of the screen.
Step 2: Click the gear icon.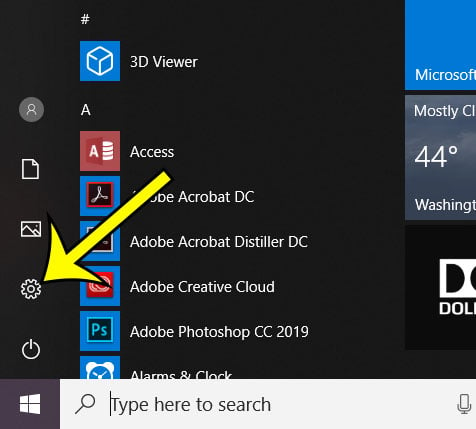 Step 3: Choose the Apps option.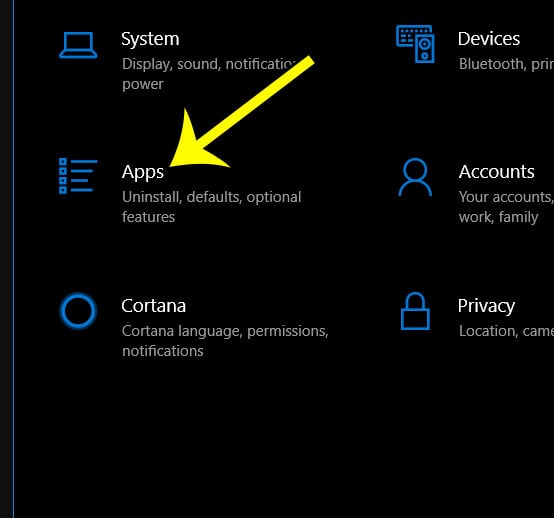 Step 4: Select the Startup option in the left column.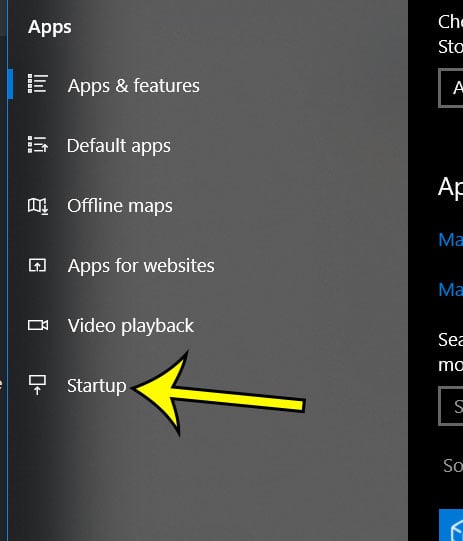 Step 5: View the startup apps on this list. You can stop one of these apps from launching at startup by clicking the blue button to the right of it.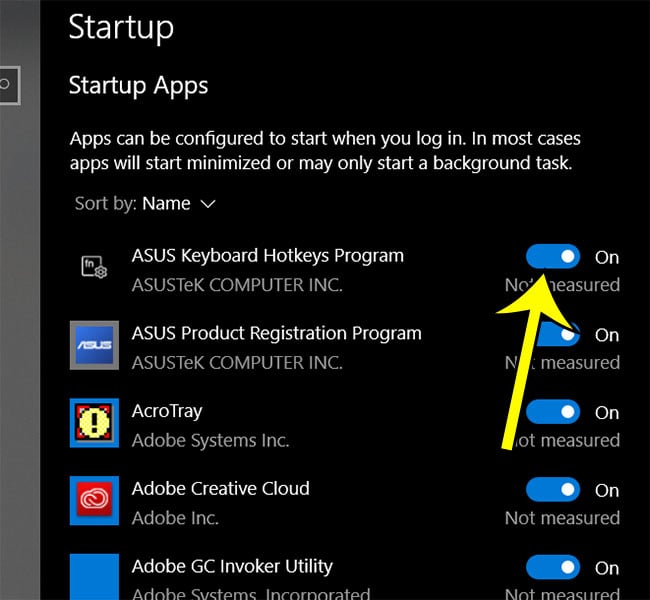 If you use your laptop on a plane, then you might need to know how to turn off a few of the things on it. Find out more about Windows 10 airplane mode so that you can automatically stop all of the services that you need to when you are on a plane.