The steps in this article are going to show you how to disable all of the notifications that can appear within the Spotify app on your iPhone.
When you switch between different menus and screens in the Spotify app on your iPhone, you often see pop-up notifications in the app.
These notifications can let you know about new content in Spotify, new songs or albums from your favorite artists, as well as Spotify news.
But if you have all of these in-app notifications enabled in Spotify, then they can feel a little excessive.
Luckily it's possible to turn off the Spotify in-app notifications on your iPhone so that you can use the app without needing to constantly close out of the notifications that appear.
How to Stop the Spotify In-app Notifications on an iPhone
The steps in this article were performed on an iPhone 11 in iOS 13.4.1, using the most current version of the Spotify app available when this article was published.
Step 1: Open the Spotify app.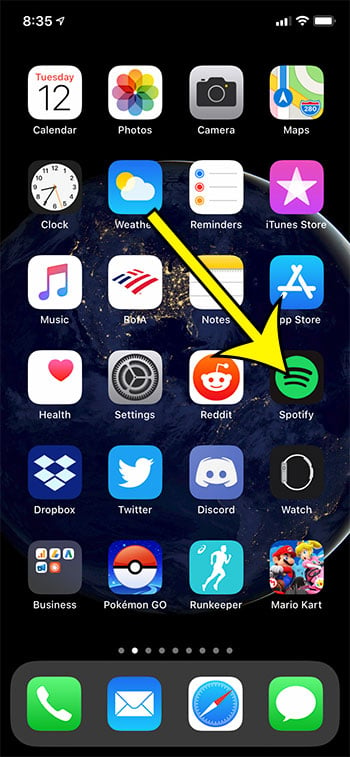 Step 2: Touch the Home tab at the bottom of the screen, then touch the gear icon at the top-right.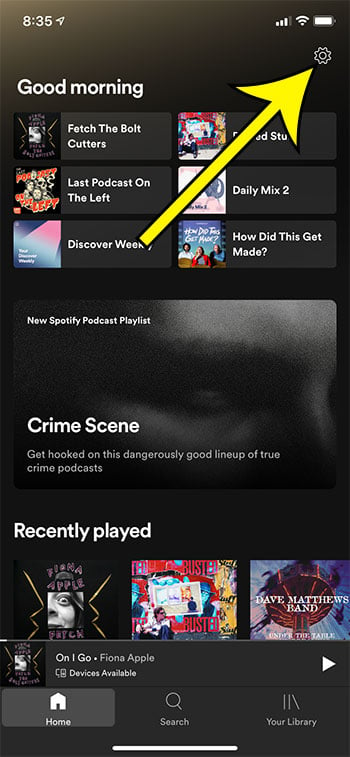 Step 3: Select the Notifications option at the bottom of the menu.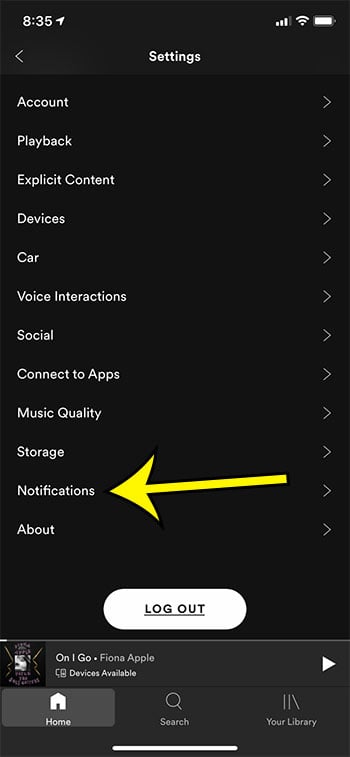 Step 4: Turn off all of the Push Notification options on this menu. I had seven of them that I had to disable.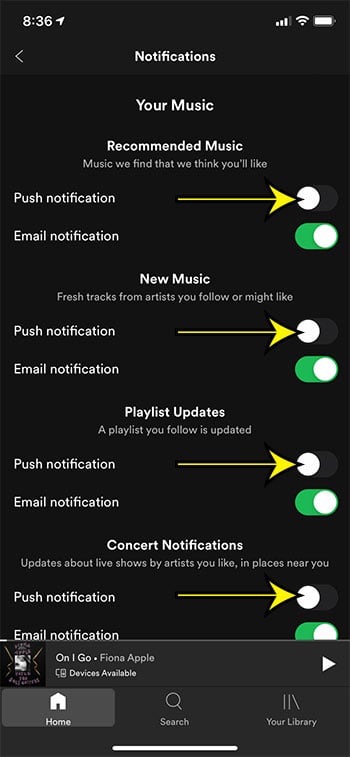 Note that there are also email notification options here that you can elect to disable as well.
If you are getting Spotify notifications on your iPhone, rather than in the Spotify app, then those can be disabled by going to Settings > Notifications > Spotify and disabling the Allow Notifications option.
Find out how to add a song to a playlist in Spotify if there is a song that you found which would be a good addition to a playlist that you had previously created.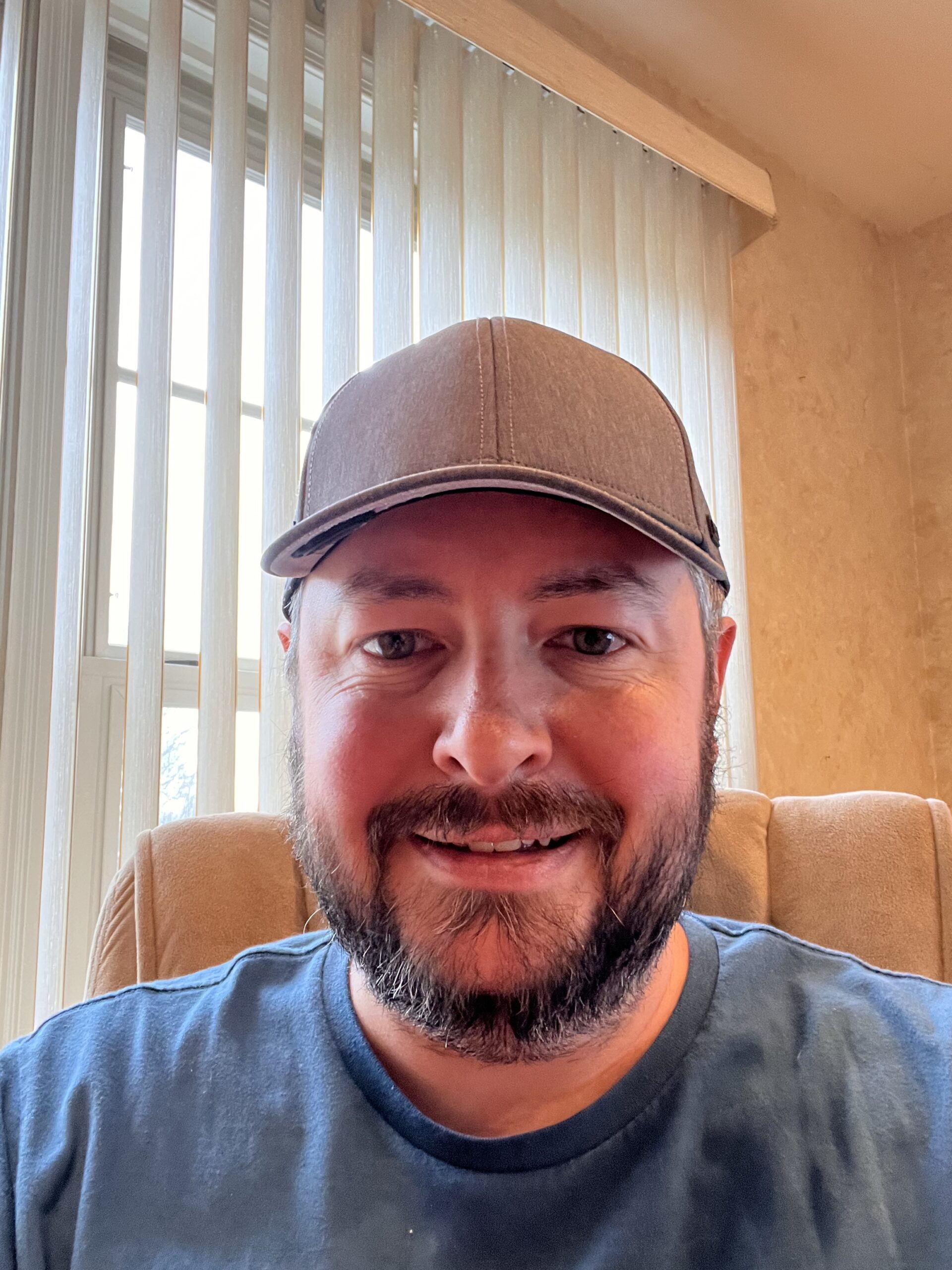 Kermit Matthews is a freelance writer based in Philadelphia, Pennsylvania with more than a decade of experience writing technology guides. He has a Bachelor's and Master's degree in Computer Science and has spent much of his professional career in IT management.
He specializes in writing content about iPhones, Android devices, Microsoft Office, and many other popular applications and devices.