Some of the playlists that I create on Spotify have names that seemed fine at first but aren't very helpful after a few months or years.
But if it was a good playlist that I still listen to, it might be better to give it a more useful name as opposed to deleting it and creating a new one.
Our tutorial will show you how to rename a Spotify playlist on an iPhone 7 using one of the menu options that's available for that playlist in the mobile app.
How to Give an iPhone Spotify Playlist a New Name
Open Spotify.
Select the Your Library tab.
Choose Playlists.
Touch the playlist to rename.
Tap the three dots under the playlist cover art.
Select Edit.
Delete the current name and enter a new one.
Tap Save.
Our guide continues below with additional information on how to rename a Spotify playlist on an iPhone 7, including pictures of these steps.
Do you have playlists on Spotify with vague names?
Initially, it may have been simple to remember which playlist had the mix of songs that you wanted to listen to, but after you have created a large number of Spotify playlists, it becomes difficult to remember which one is which without more descriptive names.
Fortunately, your playlist names aren't etched in stone, so you have the option of renaming them if you want to use a more helpful method for naming them.
Our tutorial below will show you how to rename a playlist in the Spotify iPhone app.
How to Change the Name of a Spotify Playlist on an iPhone 7 (Guide with Pictures)
The steps in this article were performed on an iPhone 7 Plus in iOS 11.3.2.
The version of the Spotify app being used in this guide was the most current version available when this article was written. Note that you will only be able to rename playlists that you have created.
You won't be able to change the name of a playlist you are following that was created by someone else. Find out more about Spotify playlists if you are curious about what they are and what you can do with them.
Step 1: Open the Spotify app.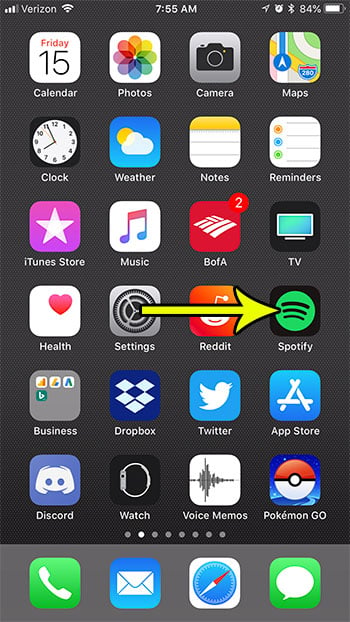 Step 2: Touch the Your Library tab at the bottom-right corner of the screen.
Step 3: Select the Playlists option from the menu.
Step 4: Choose the playlist that you wish to rename.
Remember that you will only be able to rename a playlist if you created it.
Step 5: Tap the menu button at the top-right corner of the screen.
It's the one with three dots.
Step 6: Select the Rename option.
Step 7: Delete the old playlist name, enter the new one, then tap the Rename button.
Now that you know how to rename a Spotify playlist on an iPhone 7, you will be able ot go through your library and give all of your created playlists names that can make them easier to identify in the future.
Are you a fan of the Stranger Things show on Netflix? Find out how to enable Stranger Things mode in Spotify and get a cool display in the app when you listen to certain Stranger Things-related playlists.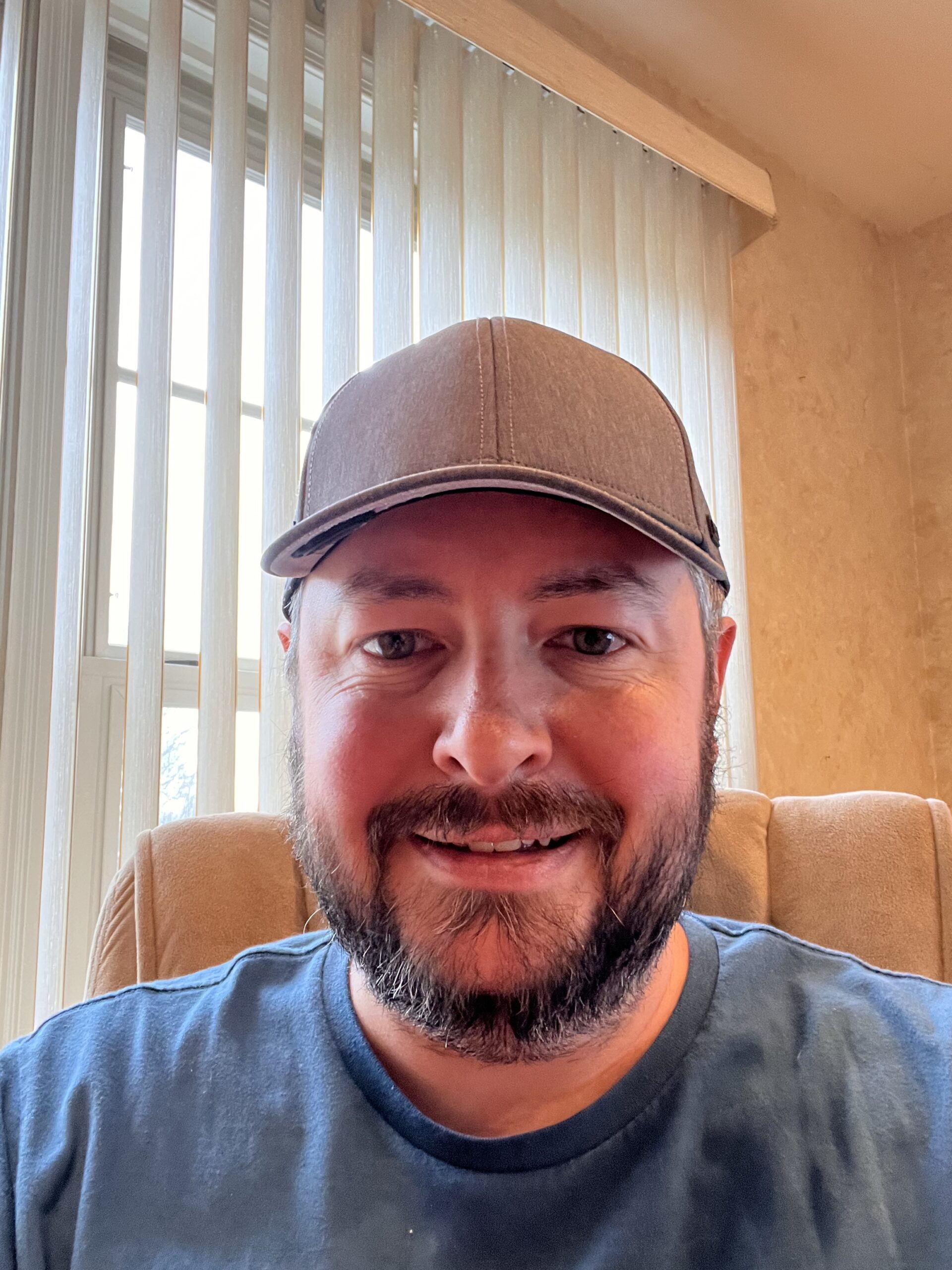 Kermit Matthews is a freelance writer based in Philadelphia, Pennsylvania with more than a decade of experience writing technology guides. He has a Bachelor's and Master's degree in Computer Science and has spent much of his professional career in IT management.
He specializes in writing content about iPhones, Android devices, Microsoft Office, and many other popular applications and devices.