You may disable the iPhone 14 predictive typing feature by navigating to Settings > General > Keyboard > and then clicking the Predictive button on the right.
Our post continues below with more details on how to change the predictive option on the iPhone keyboard, as well as screenshots of these operations.
Learn how to turn off predictive typing on iPhone 14 in this video.
Disabling iPhone Keyboard Predictive Text
This post's steps were accomplished using an iPhone 14 Plus running iOS 17.
These methods are also applicable to the majority of iPhone models and many other iOS versions, including the following:
iPhone 14
iPhone 14 Pro
iPhone 14 Pro Max
Step 1: Locate and tap the Settings icon on your Home screen.
Step 2: Navigate to the General tab.
Step 3: From this option, choose Keyboard.
Step 4: Turn off Predictive by tapping the button to the right.
If there is no green shading surrounding the button, the setting is deactivated. In the image below, I've disabled predictive text.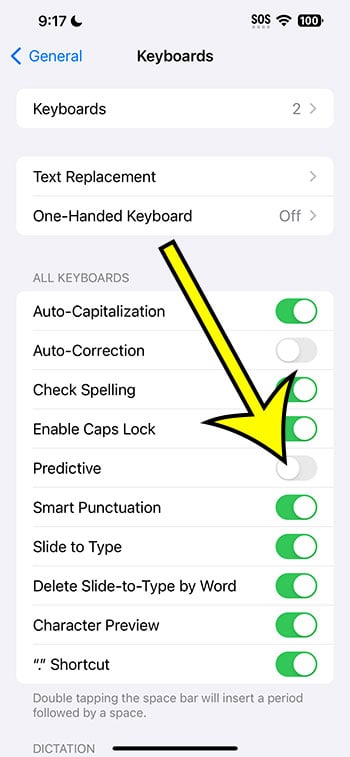 You won't have to worry about mistakenly using some of those suggestions when writing an email or text message now that you know how to switch off predictive typing on iPhone 14.
If you find that you really like using the predictive option, you can always go back to this menu and enable it again.
If the prediction bar remains visible after altering this setting, you may need to close and re-open the app. Swipe up and left from the bottom of the screen (as if drawing a "7"), then swipe the Messages app to the top.
iPhone Predictive Typing Video
Summary: Disabling Predictive Typing
Navigate to Settings.
Select General.
Choose Keyboard.
Disable Predictive.
Related: How to Turn On the Chinese Keyboard iPhone 13 Feature
Conclusion
While the iPhone screen has become larger and sharper over time, typing correctly and effectively can still be tough.
One option is what is known as predictive typing. In essence, your iPhone will guess what you're trying to type based on prior input, and a series of recommendations will appear in a gray bar above the keyboard.
Then, incorporate one of the predictions into whatever you're writing by touching it.
However, if you aren't using this feature, it could be taking up screen space and inaccurately picking forecasts.
Hopefully, our essay on how to turn off predictive typing on iPhone 14 has given you the information you need to identify and alter this setting, allowing you to improve your phone's typing experience.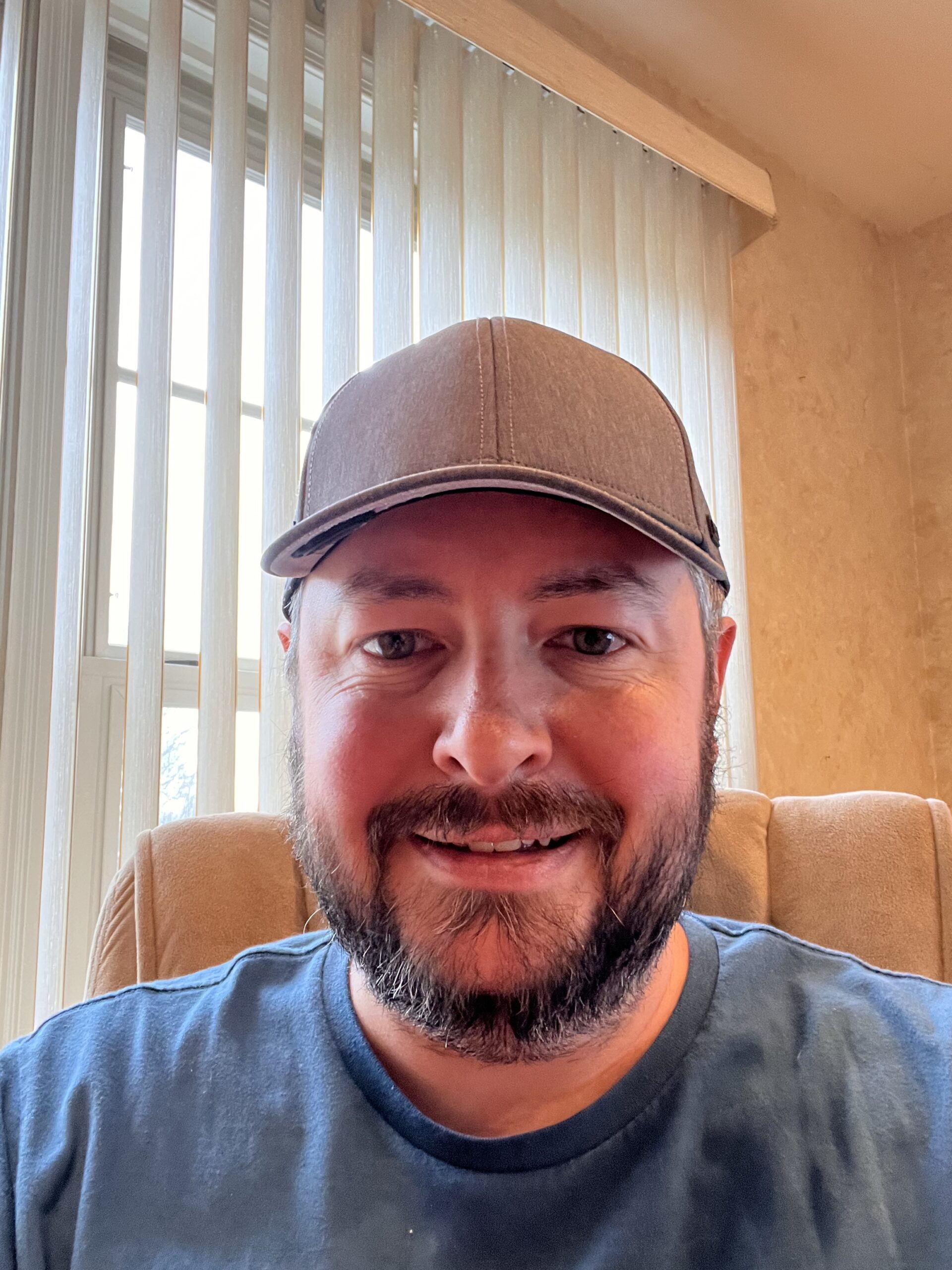 Kermit Matthews is a freelance writer based in Philadelphia, Pennsylvania with more than a decade of experience writing technology guides. He has a Bachelor's and Master's degree in Computer Science and has spent much of his professional career in IT management.
He specializes in writing content about iPhones, Android devices, Microsoft Office, and many other popular applications and devices.