While Microsoft Edge is a great browser that improves on Internet Explorer in a lot of ways, it's possible that you might encounter a situation where you want to use IE instead of Edge.
While you may have tried simply copying an address and then launching Internet Explorer separately, there is actually a way for you to learn how to open Internet Explorer from Edge.
Our how to open a page in Internet Explorer from Microsoft Edge tutorial below will show you how to accomplish this if you have the page open in the newer Microsoft browser already.
How to Open Internet Explorer from Edge
Open Edge.
Browse to the Web page.
Click the three dots at the top-right.
Choose Open with Internet Explorer.
Our guide continues below with additional information on how to open Internet Explorer from Edge, including pictures of these steps.
Windows 10 uses Microsoft Edge as its default browser. New Windows 10 users may not even realize that they aren't using Internet Explorer, as the icon for Edge looks pretty similar to the icon for Internet Explorer.
But they are two different browsers, and both of them are on your Windows 10 computer.
If you are currently visiting a page in Edge and would like to open it in Internet Explorer, either because you prefer that browser or because the page isn't displaying properly in Edge, then it's possible to open that page in Internet Explorer directly from Edge.
Our tutorial below will show you where to find this option.
Find out how to change Microsoft Bing to Google in Edge if you would prefer to use that search engine instead of the current option.
How to Open Your Current Microsoft Edge Page in Internet Explorer Instead (Guide with Pictures)
The steps in this article were performed in the desktop version of Microsoft Edge, on a computer using the Windows 10 operating system. By completing these steps you will open a Web page in Microsoft Edge, then you will also open that same page in Internet Explorer.
Step 1: Open Microsoft Edge.
Step 2: Navigate to the Web page that you would like to open in Internet Explorer.
Step 3: Click the Settings and more button at the top-right of the window.
Step 4: Choose the Open with Internet Explorer option.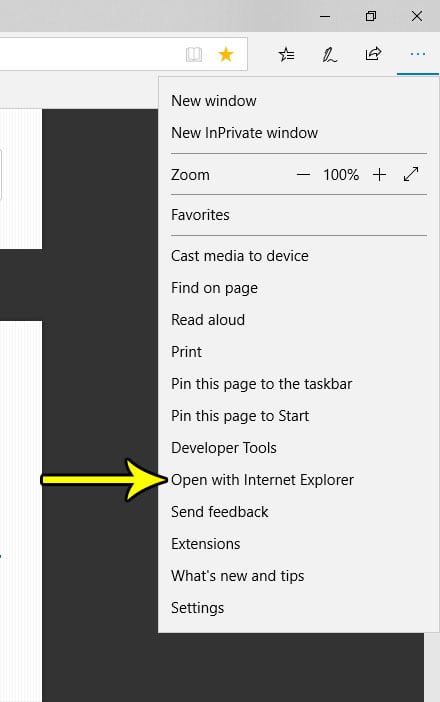 This will prompt your computer to open the current Web page in the Internet Explorer Web browser in addition to Microsoft Edge. So, once completing these steps you should have both browsers open on your computer.
Now that you know how to open Internet Explorer from Edge you will be able to either use the older browser if you prefer it, or if something doesn't look quite right in Edge.
If you would like to use Microsoft Internet Explorer in Windows 10 without going through Microsoft Edge this way, then you can simply type "internet explorer" into the search field at the bottom of the screen and choose it from the list of search results.
Does Microsoft Edge keep asking you to save your passwords, but you would prefer not to? Find out how to stop Edge from asking to save passwords so that they aren't stored in the browser for other people on your computer to use.
Additional Reading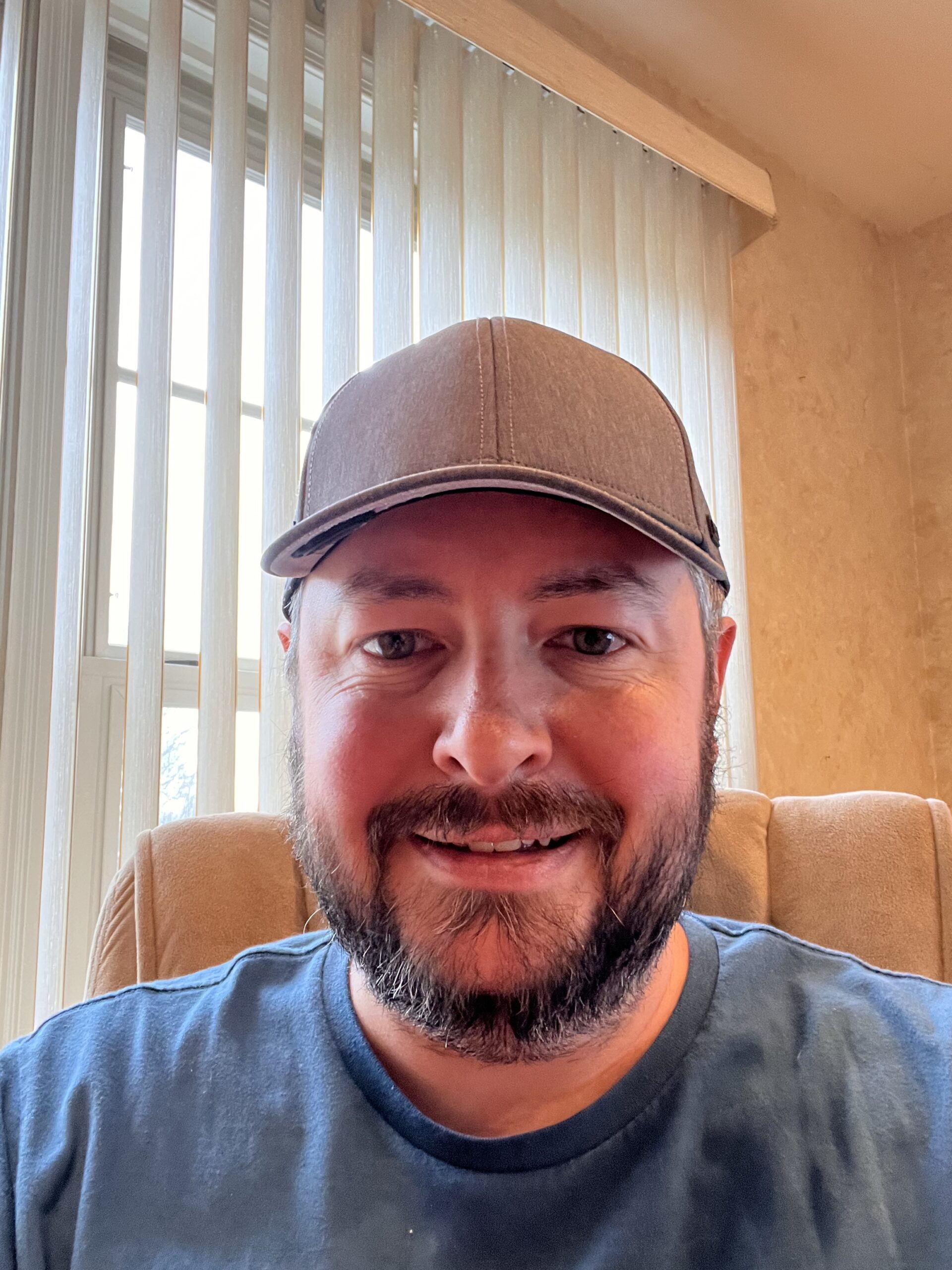 Kermit Matthews is a freelance writer based in Philadelphia, Pennsylvania with more than a decade of experience writing technology guides. He has a Bachelor's and Master's degree in Computer Science and has spent much of his professional career in IT management.
He specializes in writing content about iPhones, Android devices, Microsoft Office, and many other popular applications and devices.