The text on the iPhone can often be so small that it's difficult to read.
You might have tried to use the zoom feature, where you pinch and drag the screen, but it can be frustrating if you need to do that all the time.
Fortunately, there are some larger text iPhone options you can try out by following the steps in our tutorial below.
How to Enable Larger Text Options on the iPhone 7
Open Settings.
Choose Accessibility.
Select Display & Text Size.
Touch Larger Text.
Move the slider to the right to make the text bigger.
Note that there is also a Larger Accessibility Sizes option you can enable for some additional ways to adjust this setting.
Our guide continues below with additional information about how to turn on the larger text iPhone option, including pictures of these steps.
The size of text on an iPhone screen has long been a complaint among smartphone users.
Most often, this complaint stems from the fact that the screen is small and, in order to display a lot of text at once, the size of the text needs to be small as well.
Unfortunately, this can make that text very difficult to read, leaving some iPhone users looking for ways to increase the text size on their devices.
There are a couple of different ways to do this, but the way to get very big text on your iPhone involves navigating to a menu on the device that you might not be familiar with yet.
This is the Accessibility menu, which contains a number of settings and options that can change aspects of the iPhone to make them more comfortable for you to use.
Our guide below will show you where to find the larger text iPhone option on this menu.
Related Article: If your battery is draining too quickly, then our how to turn off background app refresh on iPhone 13 tutorial can show you a setting that can help.
Old Method – How to Get Very Big Text on an iPhone 7 Plus (Guide with Pictures)
The steps in this article were performed on an iPhone 7 Plus in iOS 10.3.3.
These steps assume that you have already tried previously to change the text size on the iPhone from the Display & Brightness menu, but that the biggest text option there still wasn't as large as you would like.
These steps show you how to access an additional text size menu with some larger sizes.
Step 1: Open the Settings menu.
Step 2: Scroll down and select General.
Note that newer versions of iOS have a top-level Accessibility menu, so you should select that instead if you see it.
Step 3: Choose the Accessibility menu option.
Step 4: Touch the Larger Text button.
This option is now found on the Display & Text Size menu in the Accessibility menu instead.
Step 5: Tap the button to the right of Larger Accessibility Sizes, then drag the slider until you have found the correct text size for your needs.
Now that you know how to find and use the larger text iPhone setting, you will be able to use this slider to keep adjusting the size of your onscreen text until you have a setting that works well for you.
Note that the text size is only adjustable in apps on the iPhone that use the default text sizing information. Some third party apps may not, which means that the text in those apps will remain at the size defined by those apps.
Are you always low on space on your iPhone, and every app install requires you to delete something? Read our iPhone storage management guide for some additional tips and tricks that might help you to free up a little more space on your device.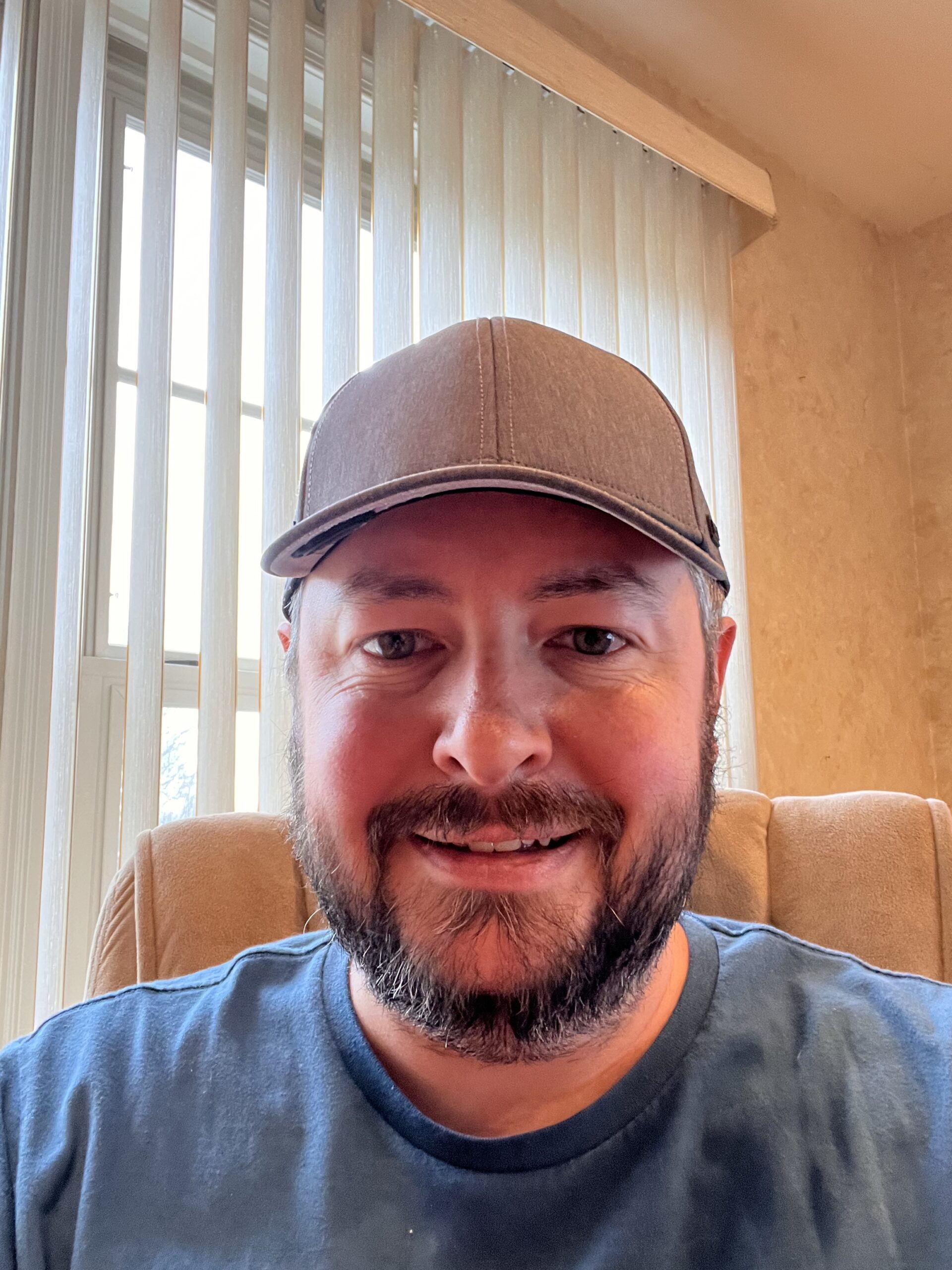 Kermit Matthews is a freelance writer based in Philadelphia, Pennsylvania with more than a decade of experience writing technology guides. He has a Bachelor's and Master's degree in Computer Science and has spent much of his professional career in IT management.
He specializes in writing content about iPhones, Android devices, Microsoft Office, and many other popular applications and devices.