Powerpoint 2013 can show a list of the presentations that you have recently worked on. This makes it easy to find a file and open it so that you can continue editing. However, you may be working on sensitive information, and you may share a computer with someone else, and you would prefer not to make it so easy for them to find and see what you have been working on.
That list of recent presentations is not something that you have to keep in Powerpoint. The number of presentations shown there is a customizable setting, and you are able to change that number to zero. Our guide below will show you where this setting is located so that you can change it and stop showing any recent presentations in Powerpoint 2013.
How to Show Zero Recent Presentations in Powerpoint 2013
The steps in this guide are going to change the settings for Powerpoint 2013 so that no recent presentations are shown when you enter the Backstage area of the program. This makes it so that people cannot see and open the presentations on which you have recently bee working by looking inside Powerpoint 2013. However, those presentations will still be accessible through Windows Explorer if they choose to browse the files on your computer.
Step 1: Open Powerpoint 2013.
Step 2: Click the File tab at the top-left corner of the window.
Step 3: Click Options in the column at the left side of the window.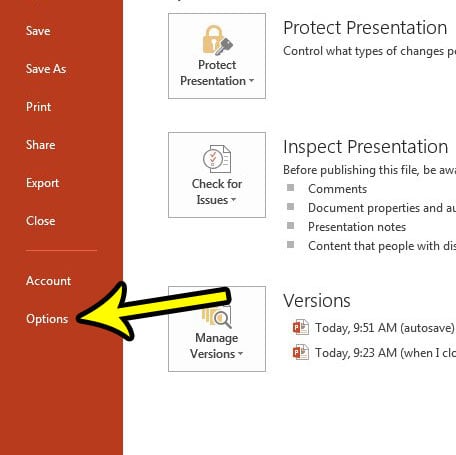 Step 3: Click the Advanced tab at the left side of the Powerpoint Options window.
Step 4: Scroll down to the Display section of the menu and change the number to the right of Show this number of Recent Presentations to 0. You can then click the OK button at the bottom of the window to apply this change.
Do you need your Powerpoint presentation in portrait orientation? This article will show you where to find and change that setting.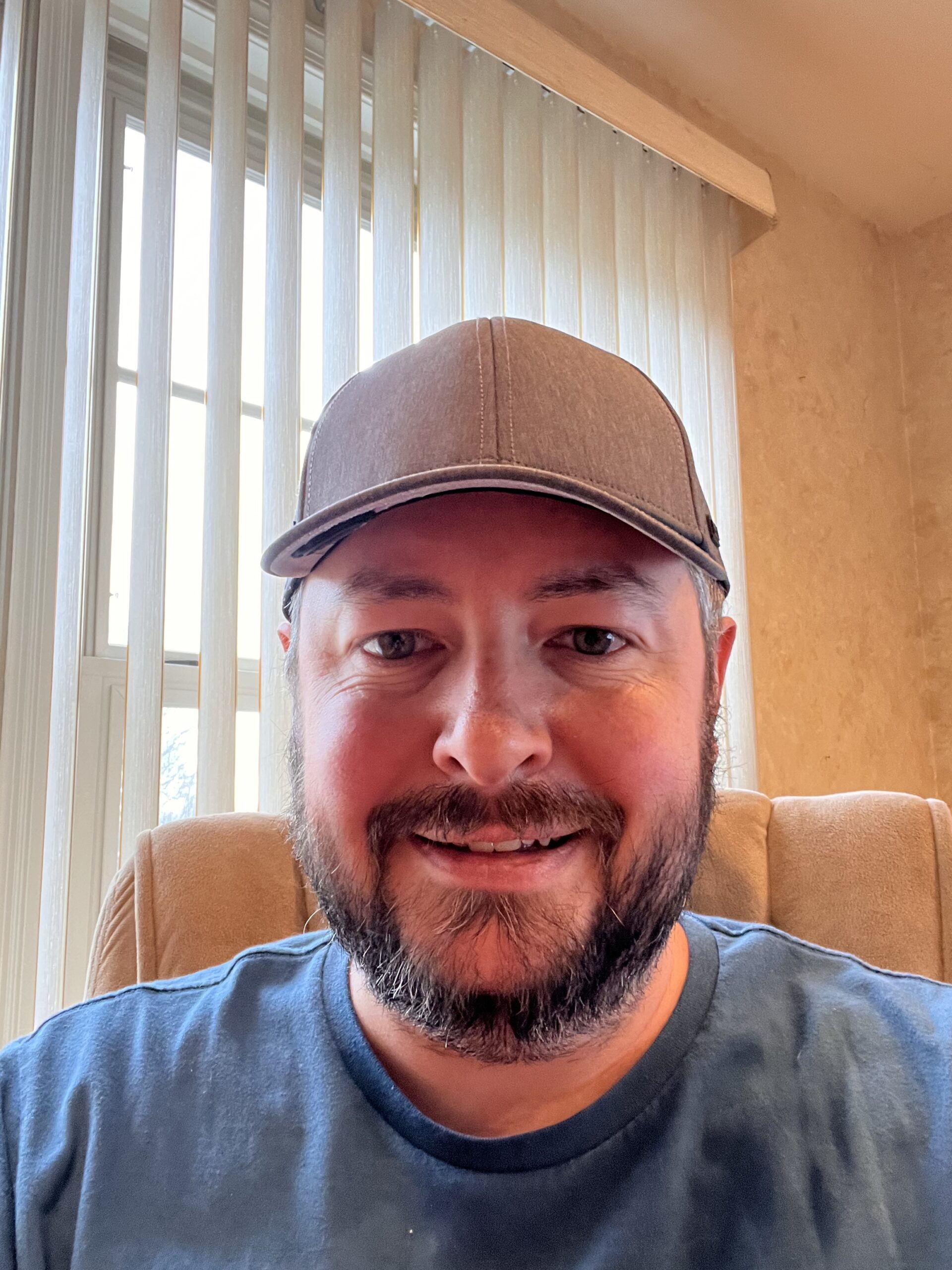 Kermit Matthews is a freelance writer based in Philadelphia, Pennsylvania with more than a decade of experience writing technology guides. He has a Bachelor's and Master's degree in Computer Science and has spent much of his professional career in IT management.
He specializes in writing content about iPhones, Android devices, Microsoft Office, and many other popular applications and devices.