Have you been waiting for one of the apps on your iPhone to update so that you could use a new feature?
If the update hasn't occurred yet, then you might be wondering if it's even available.
Fortunately there is a quick way that you can check for an update that won't require you to scroll through the list of available updates on your device.
You can also watch this video on YouTube about checking for iPhone app updates to learn more.
How to See If A Specific App on an iPhone Has an Update
Tap App Store.
Choose Search.
Search for the app.
Touch the Update button.
Our guide continues below with additional information about checking if there's an update available for an iPhone 13 app, including pcitures of these steps.
Most of the apps that you install on your iPhone will receive frequent updates from their developers.
Many of these updates will fix problems, but some of them can introduce exciting new features that the app users are clamoring to try out.
If you aren;'t certain whether or not your app has updated, or if the update is even avaiable, then there is a way that you can check in the App Store on your iPhone 13.
Related: You can check out this guide if you would like to let your iPhone install app updates automatically.
How to Look for and Install an iPhone App Update
The steps in this article were performed on an iPhone 13 in the iOS 16 operating system.
Step 1: Open the App Store.
Step 2: Choose the Search tab at the bottom-right corner of the screen.
Step 3: Type the name of the app into the search field at the top of the screen, then tap the Search button.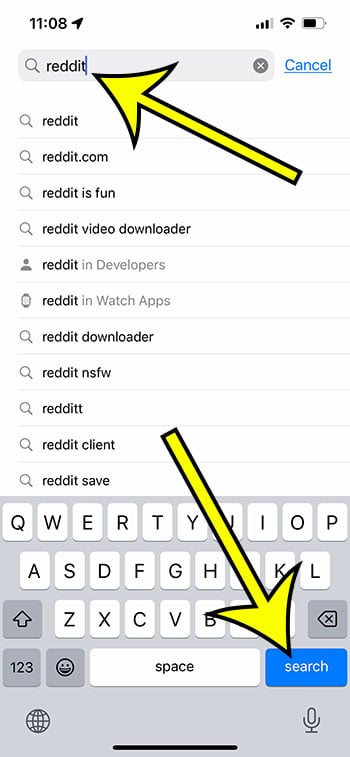 Step 4: Touch the Update button next to the app if it's there to install the update.
If it just says "Open" next to the app, then there is no avialble update. If it says "Get" then the app is not installed on your device. If there is a cloud icon, then you have downloaded or purchased the app in the past, but it's not currently installed on your phone.
Now that you know how to check if an iPhone 13 app has an available update, you won't need ot sit around wondering if and when your favorite app is going to ge tthe exciting new feature you've been waiting for.
Frequently Asked Questions
How do I update my apps on iPhone 13?
Answer: Go to the App Store and press on your profile picture in the upper right corner to update your apps on iPhone 13. Then, scroll down to "Updates" and select "Update All" to update all apps at once, or select "Update" next to specific apps to update them individually.
How frequently are apps updated on the iPhone 13?
Answer: Although the frequency of app updates varies, many apps are updated on a regular basis, ranging from weekly to monthly or even less frequently.. This is determined by the app's creator and how frequently updates are released to address bugs or add new features.
Can I disable automatic app updates on the iPhone 13?
Answer: Yes, you may disable automatic app updates on the iPhone 13 by navigating to Settings > App Store and unchecking the "App Updates" box. This will necessitate manually updating your programs, but it can help you save data and battery life.
What happens if I don't update my iPhone 13 apps?
Answer: If you don't update your iPhone 13 apps, you can miss out on new features or bug patches that could improve your app experience. Furthermore, obsolete apps may be more exposed to security attacks or issues with compatibility with newer iOS versions.
With iPhone 13, how can I see what's new in an app update?
Answer: On iPhone 13, go to the App Store and tap on the app you wish to update to see what's new. Then, scroll down to the "What's New" section to get a list of the update's new features, bug fixes, and other improvements.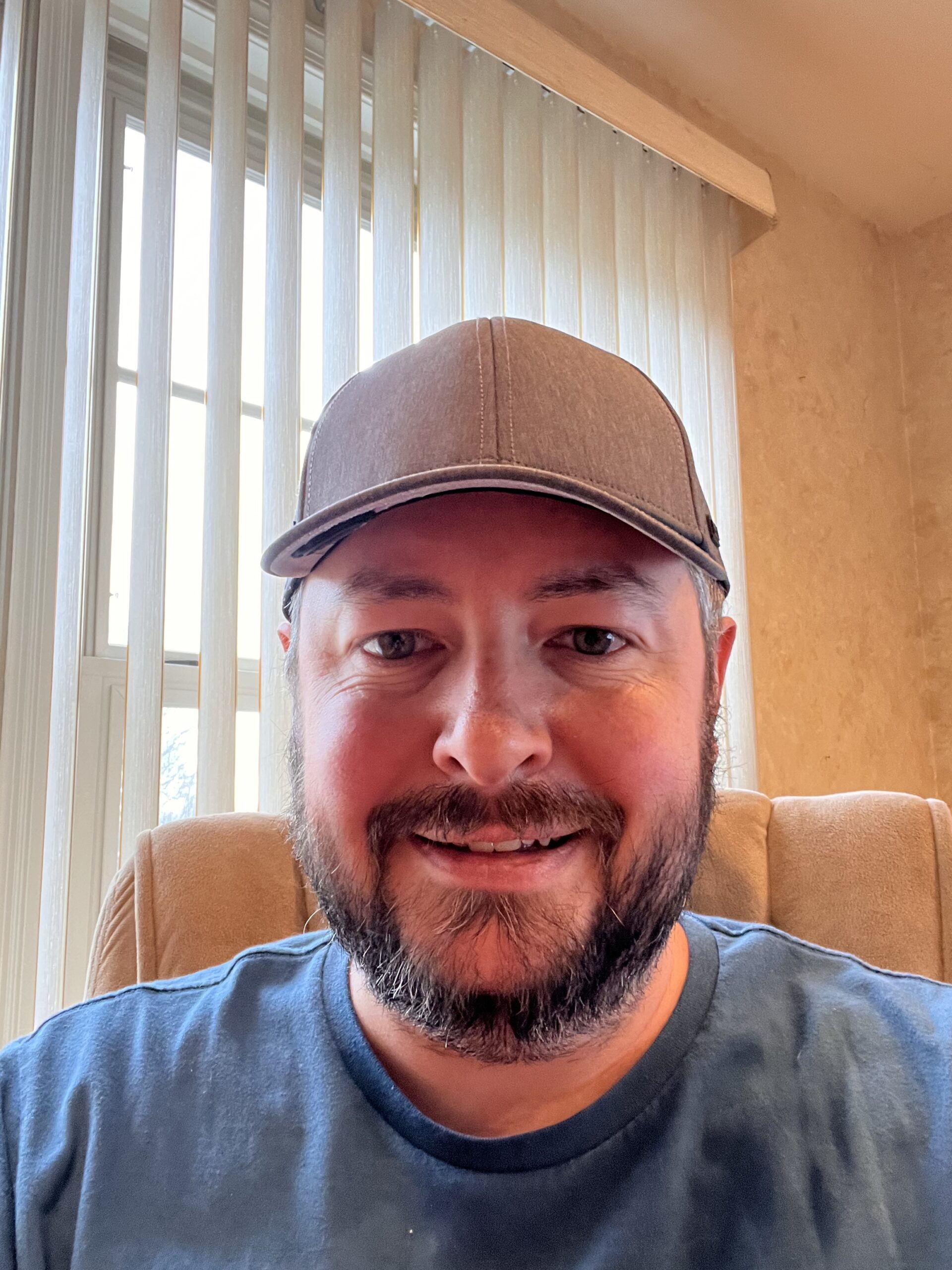 Kermit Matthews is a freelance writer based in Philadelphia, Pennsylvania with more than a decade of experience writing technology guides. He has a Bachelor's and Master's degree in Computer Science and has spent much of his professional career in IT management.
He specializes in writing content about iPhones, Android devices, Microsoft Office, and many other popular applications and devices.