You might be wondering how to make iTunes the default player for certain file types in you are double-clicking a file and it is opening in a different program. The iTunes program from Apple is available for free, and it lets you organize and play music, while also serving as a useful tool for connecting your iPhone or iPad.
You might have given iTunes all of its defaults when you first installed the program, but program updates, or new program installations, may have switched those default away from iTunes and to a different application. Our guide below will show you how to make iTunes the default player for all of its compatible file types.
How to Set iTunes as Default in Windows 7
The steps in this guide are going to show you how to make iTunes the default player for all of the possible file types for which it can be the default. These steps assume that you already have iTunes installed on your computer. If not, you can visit Apple's website to download it.
Step 1: Click the Start button at the bottom-left corner of the screen.
Step 2: Click the Default Programs option in the right column on the Start menu, or type "default programs" into the search field and select the Default Programs result.
Step 3: Click the Set your default programs link.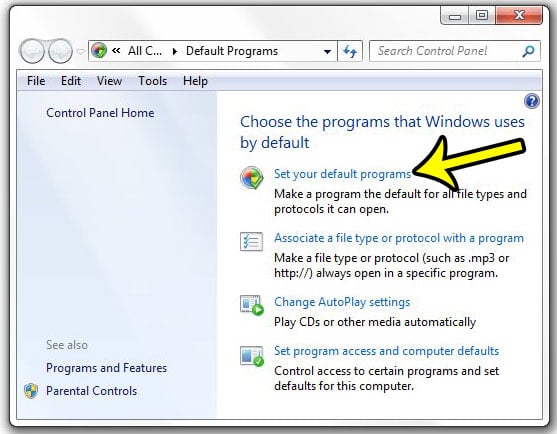 Step 4: Select iTunes from the list of programs at the left side of the window, then click the Set this program as default button.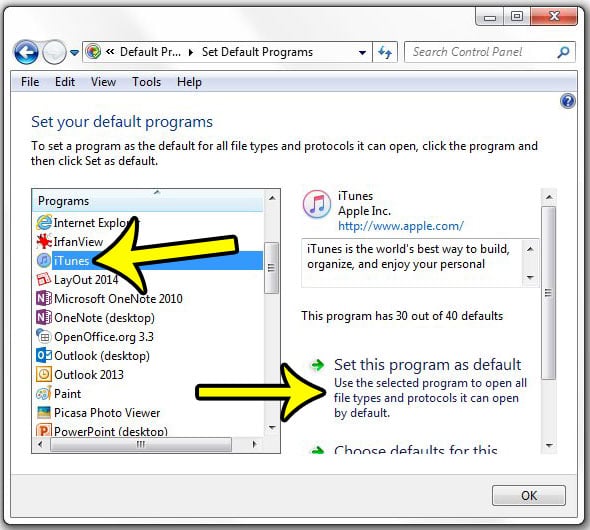 Step 5: Confirm that you see the line "This program has all its default," then click the OK button.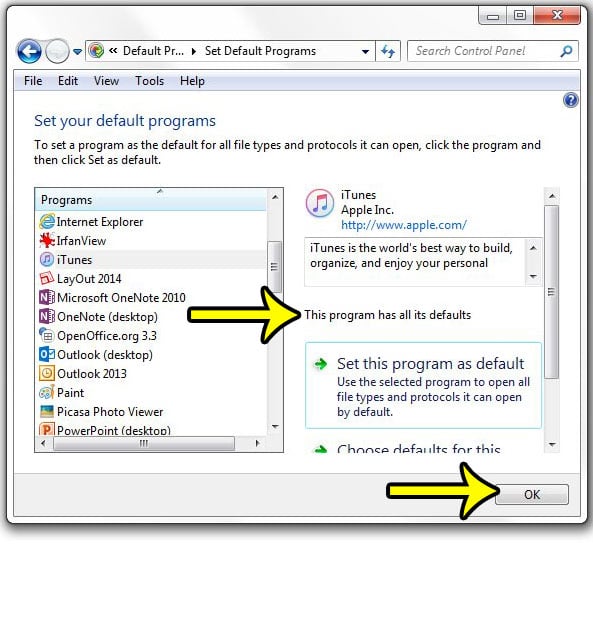 Now when you double-click a file type for which iTunes is set as the default program, that file will open in iTunes.
Did you create a playlist that you need to give to someone else? Learn how to print playlists in iTunes and get a physical copy that you can give to someone that might need it.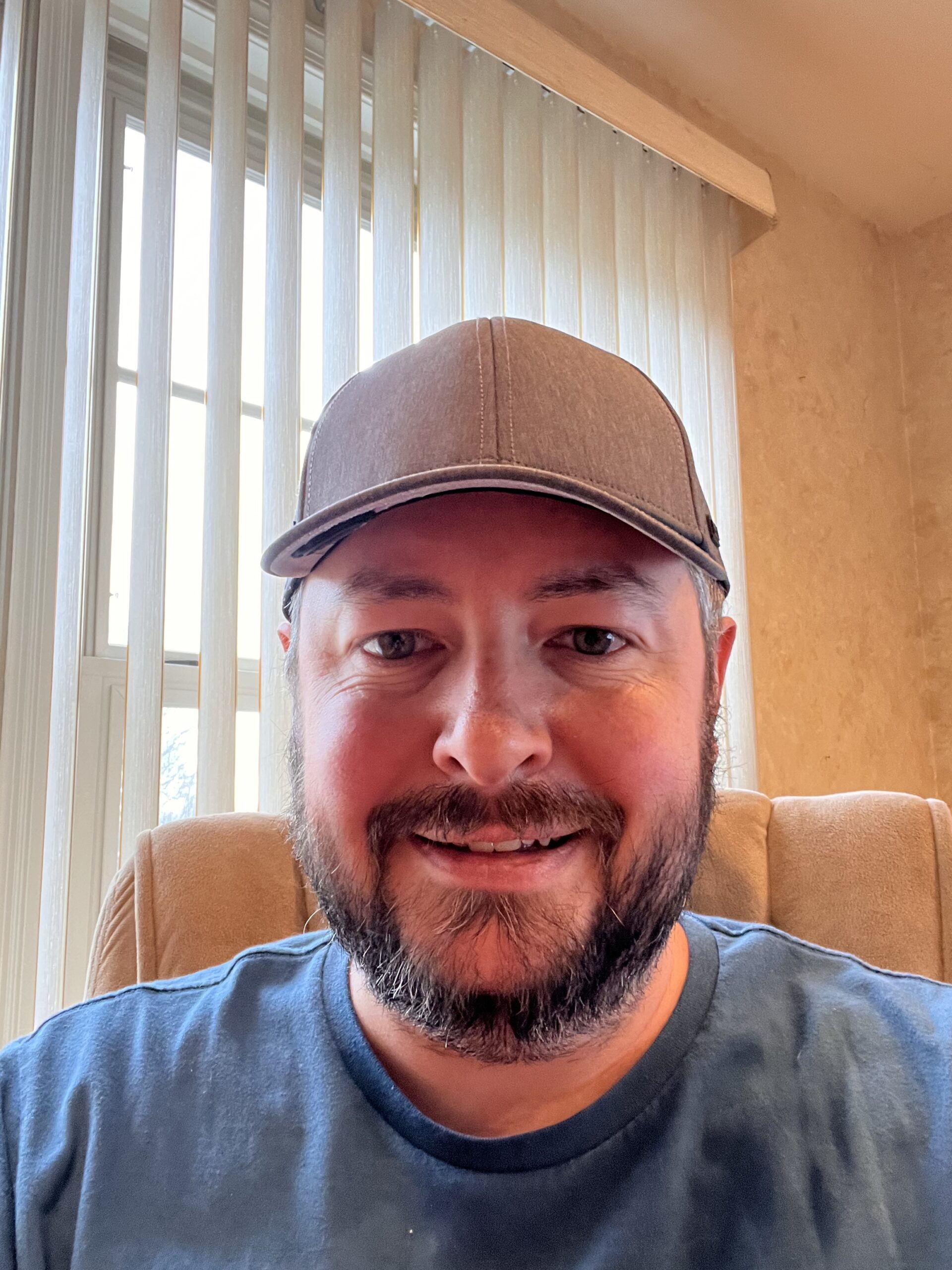 Kermit Matthews is a freelance writer based in Philadelphia, Pennsylvania with more than a decade of experience writing technology guides. He has a Bachelor's and Master's degree in Computer Science and has spent much of his professional career in IT management.
He specializes in writing content about iPhones, Android devices, Microsoft Office, and many other popular applications and devices.