If you play Pokemon Go for an extended period of time, it's likely that you will eventually run out of storage space. Use these steps to transfer more than one Pokemon at a time in Pokemon Go.
Open Pokemon Go.
Touch the Pokeball at the bottom of the screen.
Choose the Pokemon option.
Tap and hold on a Pokemon to transfer.
Continue selecting other Pokemon to transfer.
Touch the Transfer button at the bottom of the screen.
Tap Yes to confirm.
Our article continues below with additional information and pictures for these steps.
Resource management in Pokemon Go is an important element of the game. You always need different Pokeballs, potions, and revives, but you also need storage space.
This storage space limitation is relevant for the Pokemon you catch, too, as you are likely yo run out of room to store your Pokemon.
You may have already discovered how to transfer a single Pokemon, but that can be tedious when you want to free up a lot of space.
Fortunately there is a way to transfer more than one Pokemon at a time in Pokemon Go by using the steps below.
If you would like to start leveling up additional Pokemon buddies, then follow our how to change buddy Pokemon Go steps.
How to Transfer Multiple Pokemon in Pokemon Go
The steps in this guide were performed on an iPhone 11 in iOS 13.6.1, using the most current version of the Pokemon Go app that was available when this article was written. These steps will work for everyone on an iPhone, so if you have another account then you can follow these steps to sign into it from the same device.
Step 1: Open the Pokemon Go app.
Step 2: Touch the red and white Pokeball icon at the bottom of the screen.
Step 3: Select the Pokemon option at the bottom left.
Step 4: Tap and hold on the first Pokemon that you want to transfer.
Step 5: Tap on other Pokemon that you want to to transfer as well.
Step 6: Touch the green Transfer button at the bottom of the screen.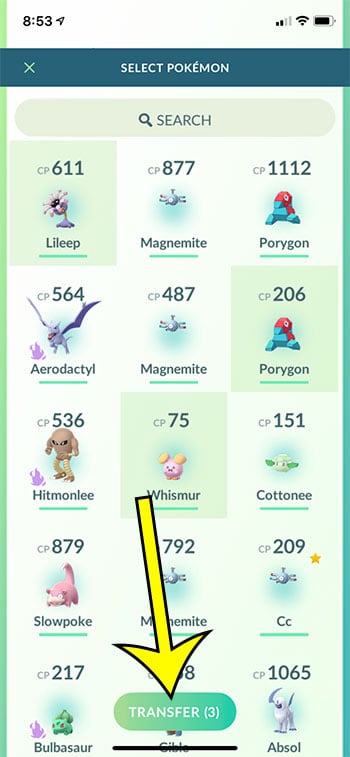 Step 7: Tap the Yes button to confirm that you want to transfer these Pokemon.
Note that transferring Pokemon cannot be undone. Be sure that you have selected Pokemon that you aren't going to miss.
Some Pokemon will give you an additional prompt when you try and transfer them. This includes mythical Pokemon and event Pokemon, as well as some other special ones.
Find out how to log out of Pokemon Go if you want to sign into a different account on your device.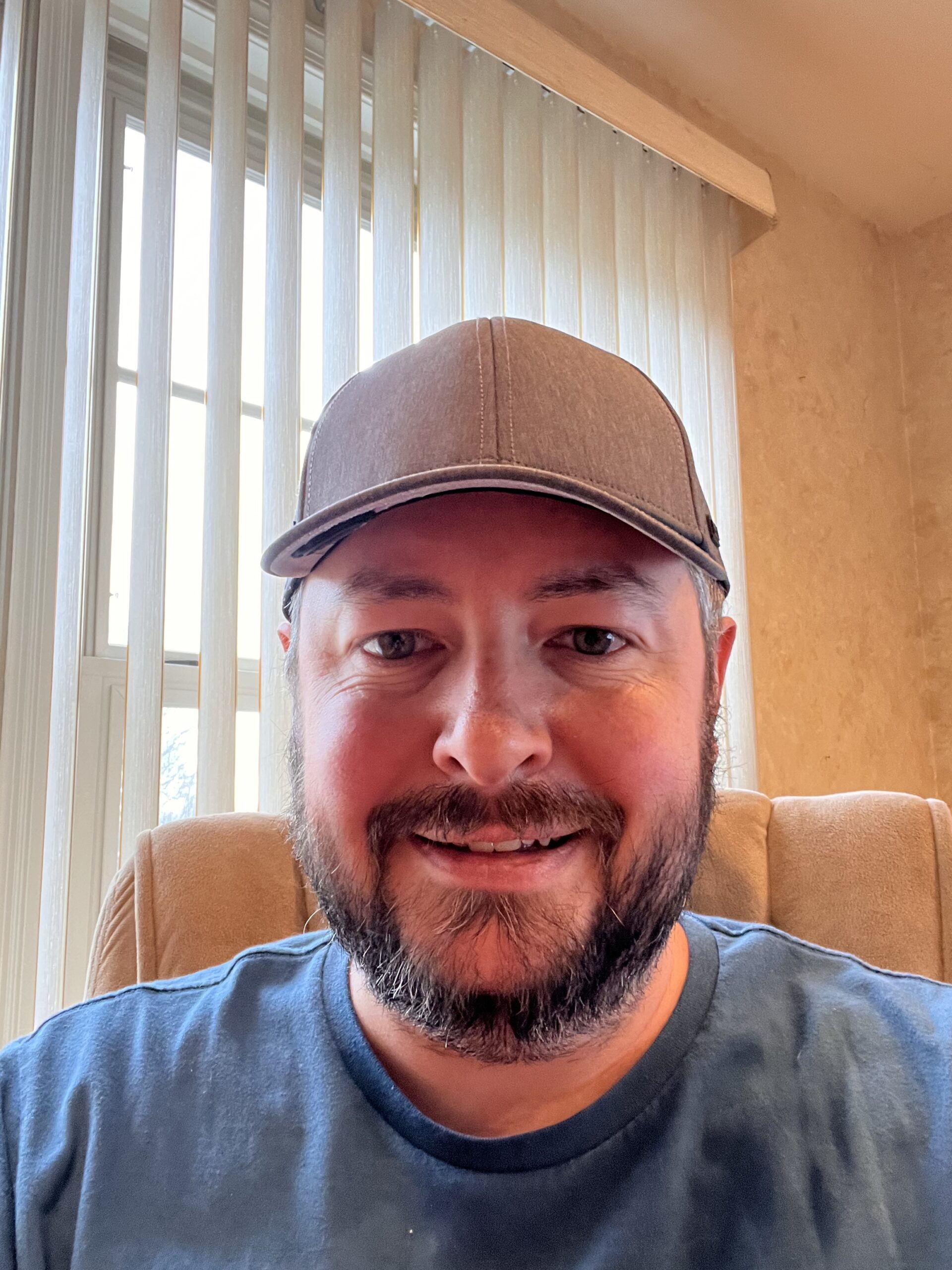 Kermit Matthews is a freelance writer based in Philadelphia, Pennsylvania with more than a decade of experience writing technology guides. He has a Bachelor's and Master's degree in Computer Science and has spent much of his professional career in IT management.
He specializes in writing content about iPhones, Android devices, Microsoft Office, and many other popular applications and devices.